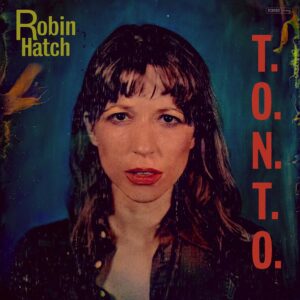 T.O.N.T.O. is an acronym for "The Original New Timbral Orchestra". It contains a customised collection of Moog III, ARP 2600, Oberheim SEM, EMS and Serge modules connected to a central brain designed by its esteemed mastermind Malcolm Cecil.
T.O.N.T.O. featured on the music of TONTO'S EXPANDING HEAD BAND, the duo consisting of Cecil and producer Robert Margouleff. Impressed by their debut record 'Zero Time', Stevie Wonder hired the pair as producers and used the system to record classics like 'Superstition' and 'Living For The City' while The Isley Brothers put it to good use on 'That Lady'.
Sequencers, drum machines, digital sound-generation circuitry and MIDI control were later added to the system which was sold by Cecil in 2013 and relocated to the National Music Centre in Calgary where it remains in use following a four year restoration programme by the late John Leimseider.
Made using the T.O.N.T.O. synth complex, the same titled album is the fifth solo body of work by the Toronto-based neoclassical composer and multi-instrumentalist Robin Hatch. Also previously a touring keyboardist for Canadian alternative rock band OUR LADY PEACE, she wears many hats thanks to her eclectic artistic interests.
Her first experimentation with synths came on her second album, the Wendy Carlos influenced 'Hatch' comprising of improvised instrumentals. Having issued piano works on either side, her fourth record 'Noise' was an avant synth record that featured vocals and drum machine with occasional inclinations into pop.
The entirely instrumental 'T.O.N.T.O.' was written and recorded by Hatch during a four day residency just before Malcolm Cecil passed away at the age of 84. This album is dedicated to him and the legend of his electronic creation lives on in this work.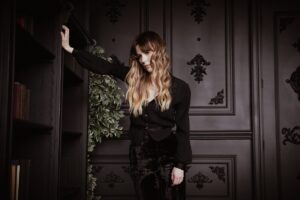 For Robin Hatch, 'T.O.N.T.O'. is a conscious attempt to exorcise deep seated baggage, a self-imposed multitimbral catharsis to transmute painful ugly experiences like psychosis, post-traumatic stress, delusion and hallucinating voices into cosmic horror electronica.
Opening with a cascading arpeggio, the spacious 'Buttercups' comes from the Wendy Carlos school of classically influenced synth construction, pure vintage interplay laced with appealing vibrato and bend.
Named after the Terry Gilliam film and featuring Eric Slick on drums and Leland Whitty on sax, 'Brazil' offers some jazz fusion to showcase another aspect of Robin Hatch's eclectic headspace. But 'Airplane' takes shape around a more avant soundscape, utilising the talents of doom metal violinist Laura Bates of VOLUR alongside the synthetic strings and hypnotic generative blips.
A tongue-in-cheek reference to the duet by James Taylor and Carly Simon, 'Mockingbird' rumbles and hooks over a subtle Maestro and CR78 drum machine backbone with contributions from Nick Thorburn of ISLANDS & THE UNICORN. But despite the use of T.O.N.T.O. alongside a Yamaha CS80, an Atari chiptune synth, Roland Jupiter 4 and Korg M1, Hatch goes computer with a Fairlight VST chipmunk voice sample to add some Enya-inspired atmospherics to the chorus.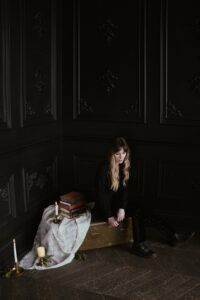 The bouncy 'Inspector' featuring drummer Lowell Whitty makes use of an otherworldly texture that sounds like a flute being played down the bottom of a hundred foot well while 'My Lucid Mind' returns to more Wendy Carlos inspired climes with a cacophony of spacey sounds, some seemingly appearing and random but cleverly arranged for an experimental ear-enlightening whole.
'Rest Stop' brings in a LinnDrum Computer and staccato bass lines as grainy strings that sound trapped inside an iPod on speaker mode penetrate through for an engaging oddball passage of electronics. 'The Standoff' has a retro-futuristic Tudor presence with its electronic approximations of harpsicord in harmony with Joseph Shabason's processed ambience to head down the home straight before the very short sinking art piece 'Water' closes the collection.
'T.O.N.T.O.' is a wonderful delightfully odd experience that is accessible on many levels, despite its melancholic cerebral dynamic. Independently conceived, realised and released, 'T.O.N.T.O.' showcases even more facets of Robin Hatch's talent. Now, what will she do next?
Synthesizers used: T.O.N.T.O., Yamaha CS-80, Oberheim Four Voice, RMI Explorer, ARP Solina
---
'T.O.N.T.O.' is released by Robin Records on 29th October 2021 as a CD, vinyl LP and download, pre-order from https://robinhatch.bandcamp.com/album/t-o-n-t-o
https://twitter.com/robinhatch
https://www.instagram.com/robin__hatch/
---
Text by Chi Ming Lai
Photos by Stephanie Montani
25th October 2021