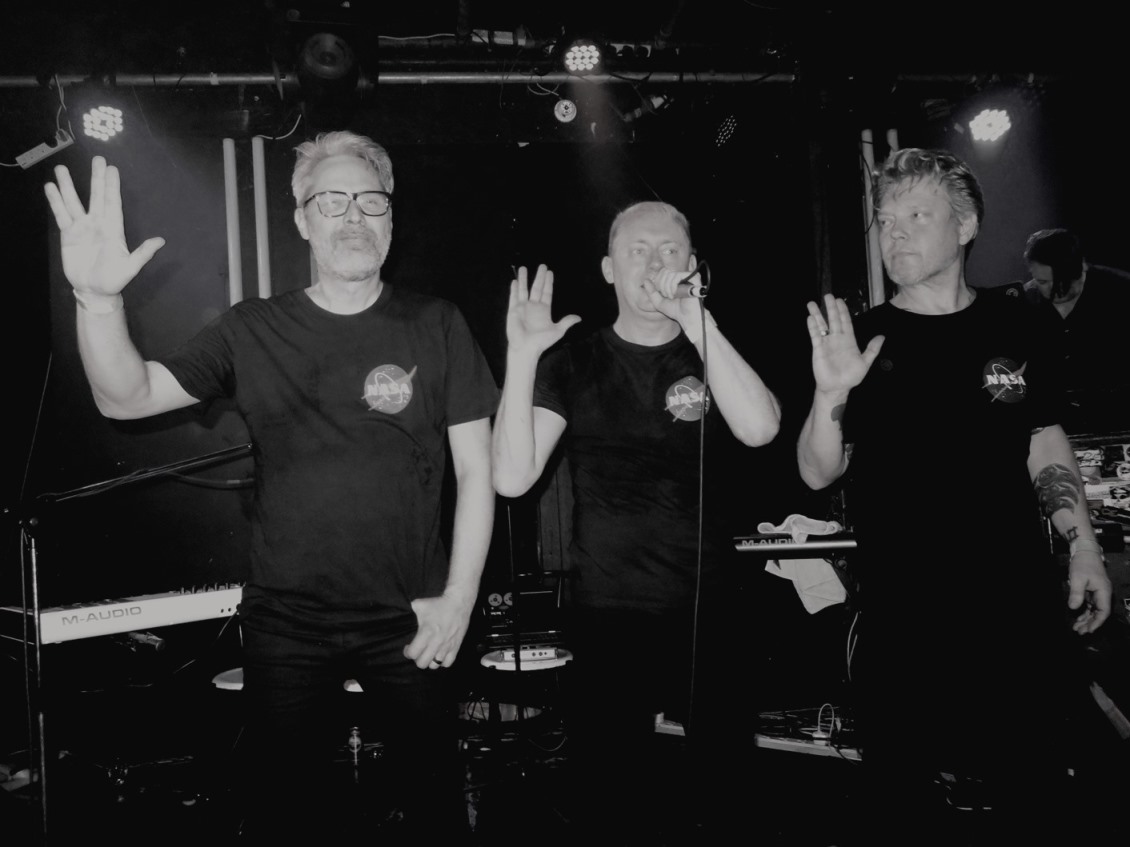 Captain's log, Stardate 020220…
STAR PILOT ON CHANNEL K, otherwise known as S.P.O.C.K beamed down to London to mark 25 years of Steve Weeks as a resident DJ at Slimelight, the world's longest running alternative-dark scene nightclub.
However, a transporter malfunction and a change in the law of physics meant that their Federation uniforms ended up in Copenhagen.
It had already been traumatic time for the Swedish landing party of Android, Val Solo and Yo-Hann, what with the UK leaving the EU and cavity checks by hand now in place at the border instead of swift tricorder readings. Heading straight to H&M, the trio opted to temporarily join NASA.
While there were no Orions inhabiting Electrowerkz, Slimelight's homebase since 1987, the regular bevvy of goths, cyberpunks with lasers, Lara Croft cosplayers, Tank Girls and emos were joined by a few rogue S.P.O.C.K fans. Happily dancing away together to APOPTYGMA BERZERK and their apocalyptic gothic rave tune 'Until The End Of The World', they were all about to witness the first UK live performance of S.P.O.C.K in 17 years.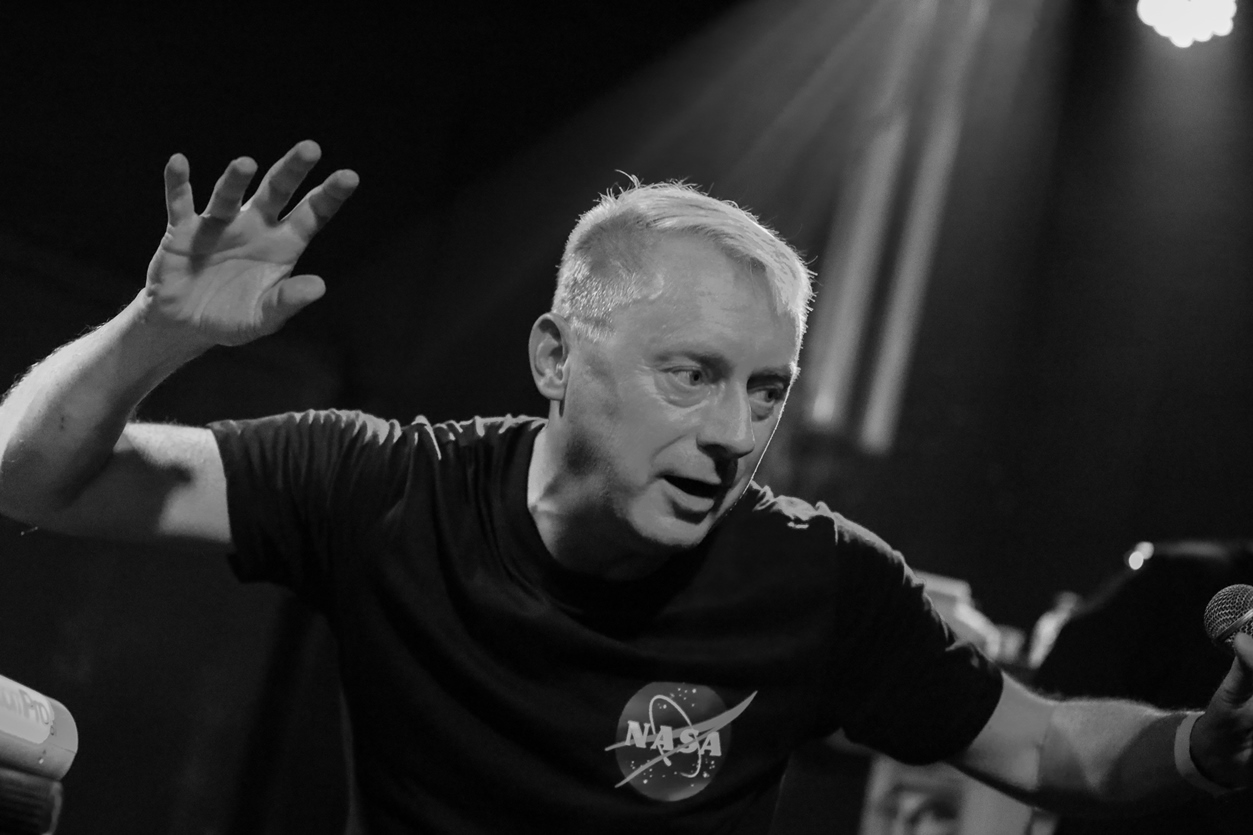 Novelty act or not, S.P.O.C.K are a party band if nothing else, albeit one that has been carefully conceived for Trekkie conventions.
Opening appropriately with 'Borg' and 'Mr. Spock's Brain', Android's overwrought deadpan vocals with tongue firmly in cheek and playful stage manner were signs that proceedings were really not intended to be taken too seriously.
The space electro of 'Astrogirl' was weirdly NEW ORDER-like as Android camped it up, but S.P.O.C.K beamed back up to the USS Enterprise for some amusing renditions of 'Doctor McCoy' and 'Trouble With Tribbles'.
'ET Phone Home' told of nice aliens but as the space tug Nostromo found out, 'All ETs Aren't Nice' and 'In Space No One Can Hear You Scream'! An 'Alien Attack' is never welcome but when it is full of catchy electronic melodies, it can be rather fun.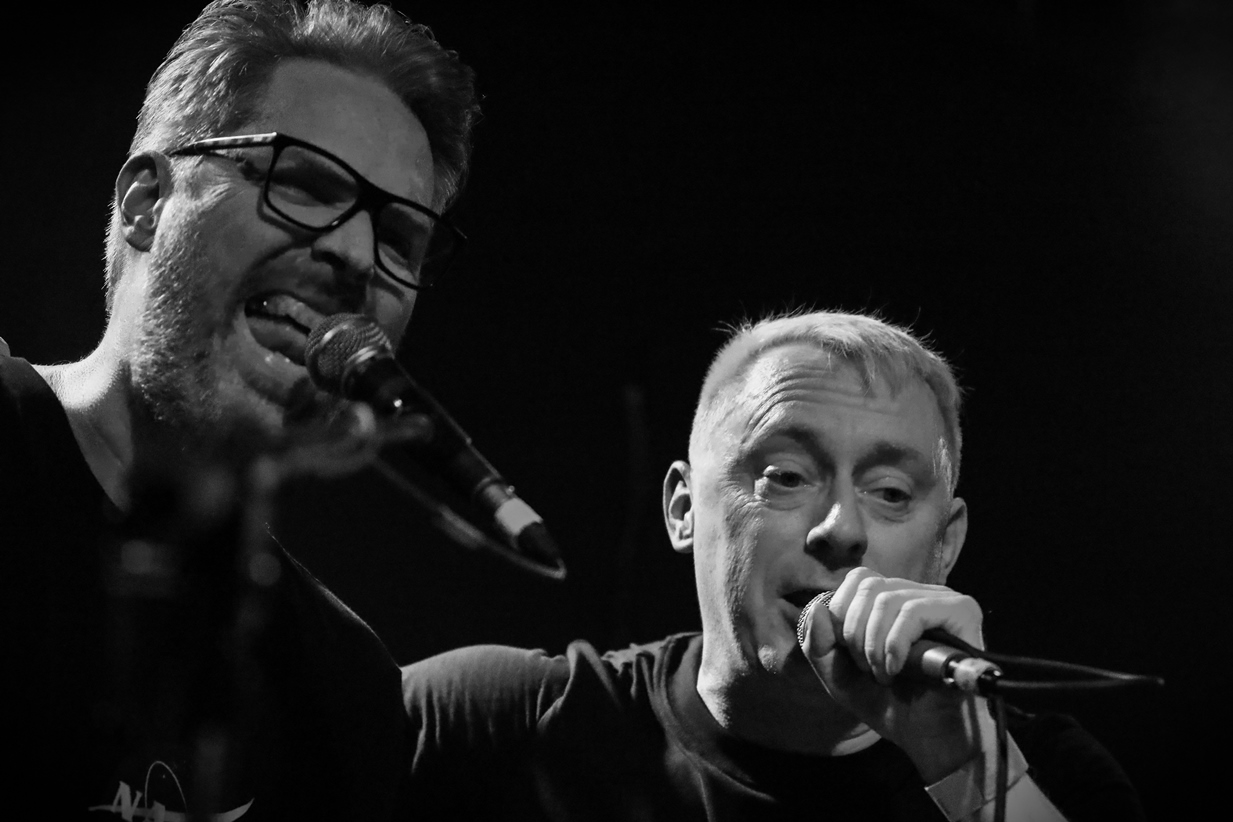 Ending the main set with the frantic optimism of 'Out There', Android joined the Slimelight regulars on the dancefloor and fronted the cheerleading for the fake encore.
For it came 'Star Pilot On Channel K' which took the crew back to their Space 1999 flirtation with EBM, the electronic body of "duff-duff" and shouting outlining a Stellar phenomenon known as S.P.O.C.K 'N' Roll!
Concluding their 14 song set with 'Never Trust A Klingon', an alternative club favourite in both Sweden and Germany from 1992, this genius combination of bubbling synthpop and detached warnings about "evil barbarians", who "if you ever give them a helping hand… can be sure they'll chop off the arm", is still their crowning moment.
And as the crowd unified with a smiling Android to chant the message loud and clear, it was time for him, Val Solo and Yo-Hann to re-energise in their quarters with a game of Tri-Dimensional Chess and some Romulan ale for medicinal purposes.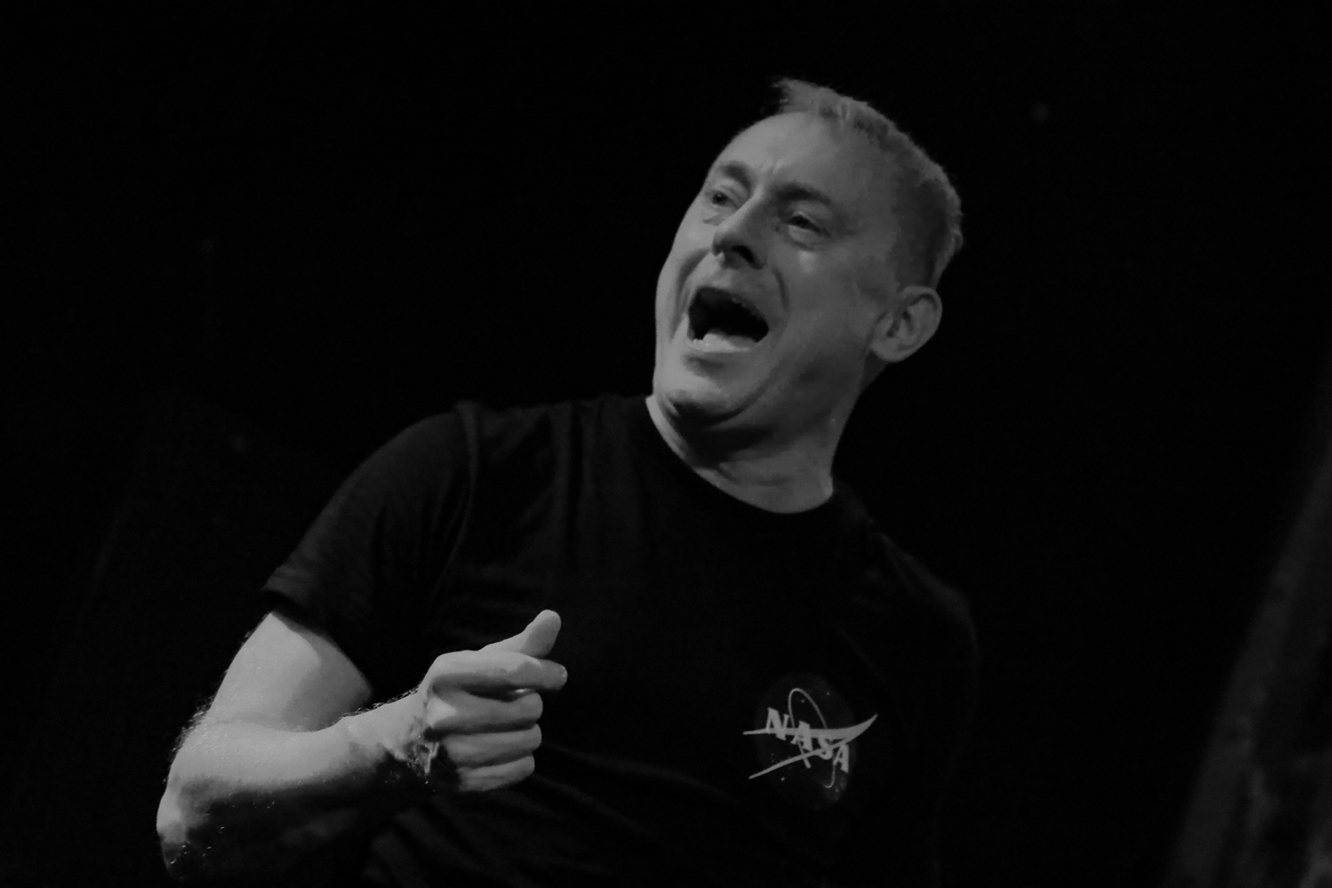 S.P.O.C.K originally formed to perform some 'Star Trek' themed songs at a birthday party.
And with what was an enjoyably illogical and escapist 14 song set, that essence still runs true on what has now become their 32 year mission.
Live long and prosper ?
---
'The Best Of The Subspace Years'
is available as a CD and download album via Artoffact Records ‎
https://www.facebook.com/StarPilotOnChannelK/
https://www.instagram.com/starpilotonchannelk/
https://subspacecommunications367416693.wordpress.com/s-p-o-c-k/
---
Text by Chi Ming Lai
Photos by Simon Helm and Chi Ming Lai
6th February 2020