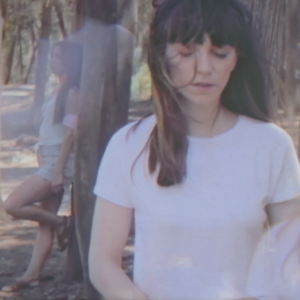 Greek electropop goddess SARAH P. releases one of the first songs she ever wrote as a single.
Of 'LoveStory', she said to ELECTRICITYCLUB.CO.UK this year: "I struggled for many years to find a love that's pure and not one-sided. I suffered multiple heartbreaks – they're countless, really, and I was so defeated that when real love came to me, I was incapable of even realizing it. For a long time, I was trying to destroy it, before it destroyed me. That being said, my partner (who would later become my husband) was extremely patient with me. He was able to tear down my defence walls and 'fix my wounds'".
Although the passionately afflicted song from the debut album 'Who Am I'
is about how hearts can be broken into pieces by love interests, there is also a sense of airy optimism and that is reflected in the serene visual accompaniment. Filmed by award-winning director Eftychia Iosifidou and featuring SARAH P. with dancer Clio Arvaniti, friendship and sisterhood are two of the video's key themes.
The beautifully hazy imagery captured of the bond between the two girls in 'LoveStory' recalls moments from the acclaimed British independent movie 'My Summer of Love'
, which featured a soundtrack by GOLDFRAPP. It also starred BAFTA winner Natalie Press and included the theatrical film debut of Emily Blunt, now a Hollywood star.
SARAH P. concludes: "It's a love song that can be sung to a mom, dad, child, sibling, friend, pet, lover; whomever / whatever's cheering you up needs to receive this love letter"
---
'LoveStory'
is from the digital album 'Who Am I'
released by EraseRestart Records
https://www.facebook.com/sarahpofficial/
https://twitter.com/sarahpofficial
---
Text by Chi Ming Lai
27th September 2017