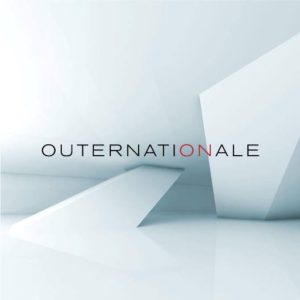 OUTERNATIONALE is Scottish musician Derek Miller and while 'ON' is his debut EP release, he has already worked with several key names from the post punk era.
Miller boldly recorded a cover version of JOY DIVISION's 'Atmosphere' featuring the vocals of Paul Haig which met with the approval of Peter Hook himself and was released on Haçienda Records in 2011.
Meanwhile, he mixed and co-produced 'Dark Light', the most recent album by cult Factory band SECTION 25.
The 'ON'
EP boasts four tracks, three of which feature the dreamy voice of Jenny Electrik from electro rock duo DYNASTY ELECTRIK.
The pairing of her with Miller really comes into its own with the magnificent 'The Moments Before'. With hints of MADONNA during her William Orbit phase, the driving syncopated rhythms act as the backbone to a combination of seductive vocals and hypnotic electronics.
'World's End' is less frantic and gives Electrik plenty of space for self-expression amongst Miller's synths, while the complex rhythm construction of 'Careless' provides structure without being overbearing with a suitably breathy performance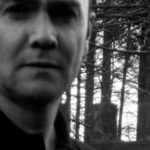 To close 'ON', Miller is left to run free on his own with the excellent instrumental 'Path'; reminiscent of GARY NUMAN, it is however attached to much more rigid electro rhythmic pattern than perhaps the former Gary Webb would usually indulge in.
In all, 'ON' is an impressive debut offering from OUTERNATIONALE that acts as a fine shop window for Derek Miller's talents as a producer and collaborator.
---
'ON'
is released as a download EP by 5 Pin Din Recordings
https://www.facebook.com/outernationale/
https://twitter.com/outernationale
---
Text by Chi Ming Lai with thanks to Paul Boddy
25th September 2017