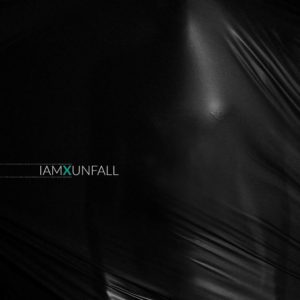 What could possibly beat 'Metanoia' or its Addendum? What could further elevate Chris Corner aka IAMX to higher heights? 'Unfall' can…
The once retiring SNEAKER PIMPS brain, reinvented himself into the innovative, inspiring, unusual, unforgettable and adventurous and he's done it over and over, since the debut 'Kiss & Swallow'.
With every subsequent release, the now LA based, sound magician, proved that electronic music can wear many outfits and parade all colours; not just the black.
Instrumental albums have been flowing in nicely as of late within the genre, with many of Corner's colleagues excelling with their messages conveyed over "no words, just music" provisions, notably Norway's finest APOPTYGMA BERZERK, UK veterans BLANCMANGE or the artier GAZELLE TWIN to name a few.
Of course, voice free releases can be tricky and may come across as self-indulgent, difficult to grasp expressions, but with so many artists now deciding to air their political views over endless crises, US presidential elections or Brexit, it's actually quite refreshing to seek your own inspirations deduced from rawer forms.
Still, 'Unfall'
isn't totally stripped of vocal. It's not bare of emotion; it's IAMX at his finest, basking in the LA sun, with an occasional shadow and thoughtful moods, particularly showcased in the quite beautiful 'Polar I'. Gentle piano, analogue synth, iridescent samples and glittering melody droplets, create an unforgettable experience of electronic calm.
As the opener, 'Little Deaths' proceeds to set the mood to minimal techno analogue style, or at least that's what one is to think to expect. 'Teddy Lion' invites to a drug induced dance, with its haunting rhythms and the club feel, dropping suddenly onto the demure '11.11'. Corner has certainly studied Alan Wilder's style of production here; here go the fulfilling noises, gratifying voices, haunting expressions and meaningful pitch changes.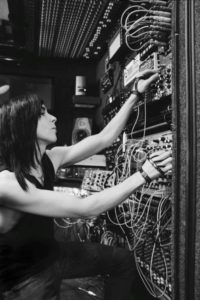 Corner opens his 'The Noise Cabinet' in a gritty, rough manner, exposing the possibilities to experience your own paradigms and create your individual 'Hysteria'. This could have been a 'Metanoia' track, had it had an adequate lyrical content.
'Trust The Machine' translates itself into the mechanical, machine style paraphrase of reality, inspired by the early DEPECHE MODE instrumentals. The Machine brings the noise, the noise brings feelings, the feelings are plentiful, the journey is complete.
Sounding a bit like the raw works of THROBBING GRISTLE or EINSTÜRZENDE NEUBAUTEN, 'TickTickTick' awakens the primal electronic machine once more: how necessary, how very now.
One cannot "shake the disease" that is 'The Disease To Please'; Corner's disease is to please, particularly in the closing 'Windschatten'. Like droplets of lead over liquid surface, like steam roller over the clouded sky, like a butterfly trapped in tartar; who can deduce the meanings? What's the answer?
Yes, experimental albums are very difficult to embrace. Are they "the rub rub" on the artist's ego? Are they a mish-mash of noises that are to mean nothing? Maybe with some they are.
Not with IAMX. Corner inspires, transpires, transfixes and leads forward; evolves. Go ahead, build your own 'Unfall', create your own image, make it yours… the all the necessary tools are there, grab them!
---
'Unfall'
is released in CD, vinyl LP and digital formats, available from https://www.musicglue.com/IAMX
http://www.facebook.com/IAMXOFFICIAL
https://www.instagram.com/iamx/
---
Text by Monika Izabela Trigwell
Photo by Gretchen Lanham
23rd September 2017