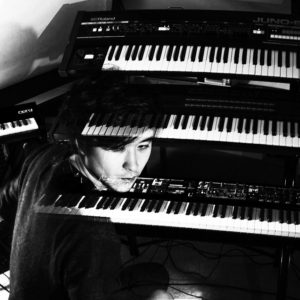 SHOOK is a composer, producer and musician based in The Netherlands. 
Real name Jasper Wijnands, vintage keyboards within his studio set-up include a Polymoog, Siel Orchestra, Yamaha DX7 and Roland Juno 60, while there is also more modern hardware like the Dave Smith Prophet 12 and Nord Electro 4.
His electronically tinged work is influenced by jazz, funk and anime soundtracks; this led him to be commissioned to remix ELLIE GOULDING's 'Lights' in 2011 and JAMIROQUAI's 'Lifeline' in 2013.
Despite this, SHOOK's most recent album 'Continuum' has captured a more moody virtuoso ambience, recalling AIR and RYUICHI SAKAMOTO's 'async'
long player which was released earlier this year.
A key track from the 'Continuum'
album, 'Tidal' has been accorded its own visual presentation directed by Anise Mariko of mikineko productions, who was responsible for the 'Been Waiting' video for COMPUTER MAGIC. Filmed by Sony Ambassador Ivan Wong, it is a picturesque travelogue capturing the essence of Tokyo, Hong Kong and New York.
With a musical backdrop of gentle marimba-like textures and soothing synths, cityscapes, malls and markets are captured alongside more serene gardens, forests and cultural focal points.
Mariko said to ELECTRICITYCLUB.CO.UK: "We explored rooftops and alleys around the world. Shook has been hospitalized for the past year and is a dear friend of ours – We wanted to dedicate the freedom and beauty of this video to him".
Wijnands was diagnosed with Pancreatitis in 2016, but is determined to continue making music as he makes his recovery. 'Tidal' is a fine projection of his positive spirit in the face of adversity.
---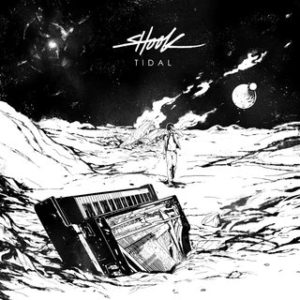 'Tidal' is from the album 'Continuum'
, available in CD, vinyl LP and digital formats directly from https://shook.bandcamp.com/album/continuum-album
https://www.facebook.com/shookshookshook/
https://www.instagram.com/shookmusic/
https://twitter.com/radioclub_jp
---
Text by Chi Ming Lai
28th September 2017