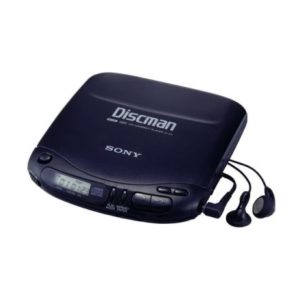 Here are 30 songs which may have escaped attention as the world went grunge and then had an ongoing hangover in the wake of Britpop.
Denied mainstream recognition and now lost when looking from a UK perspective even within the dwindling synth music community, these offerings come from artists who have mostly remained in total obscurity.
However, some are highly established in their own right, albeit not necessarily in the electronic pop field.
As with the 30 Lost Obscure Alternatives Of The 45 RPM Era feature, acts who have since been featured on ELECTRICITYCLUB.CO.UK like ARTHUR & MARTHA, DE/VISION, ONE DOVE, PEACH, WOLFSHEIM and YOUNGER YOUNGER 28s have not been included on this list.
Starting from 1992 when the CD established itself as the dominant format to the year before ELECTRICITYCLUB.CO.UK came into being, here are 30 Lost Art School Bops listed by year and then in alphabetical order…
---
VEGAS Walk Into The Wind (1992)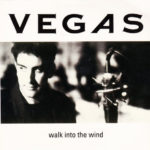 What happens when you cross FUN BOY THREE, EURYTHMICS and SHAKESPEARS SISTER? This lovely under rated electro-reggae tune featuring Terry Hall, David A Stewart and Siobhan Fahey! VEGAS was a one-off project when Hall and Stewart were between bands, with the former's forlorn opening gambit of "You have to learn to love by loving" more than suiting the latter's lush cinematic backdrop on the captivating noir of 'Walk Into The Wind'.
Available on the album 'Vegas'
via RCA Records
https://www.discogs.com/artist/1343740-Vegas-8
---
SVEN VÄTH L'Esperanza (1993)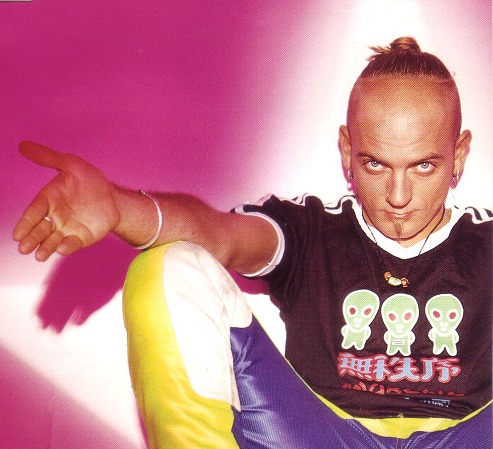 Sven Väth is a Frankfurt based DJ whose his career started in 1982. Mixmag rated his album 'Accident In Paradise' one of the Top 50 dance albums of all time. From that, this synthpopped remix of its most accessible track 'L'Esperanza' recalled 'Magic Fly' by SPACE and captured the tranquillity of a swim with dolphins. The melodies sang despite the tune being totally instrumental while the groove drove along without being intrusive.
Available on the single 'L'Esperanza'
via Eye Q / WEA Records
https://www.facebook.com/SvenVaethOfficial/
---
2WO THIRD3 Hear Me Calling (1994)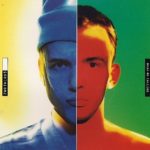 Hear Me Calling captured the spirit of early ultrapop DEPECHE MODE and even had CULTURE CLUB backing singer Helen Terry thrown into the mix of this infectiously catchy number. Although a publicly a trio, there was a silent fourth songwriting member who was represented by a cartoon character called Biff in the band's promotional material. Biff was actually Richard Stannard who has since written songs for KYLIE MINOGUE, LITTLE BOOTS, MARINA & THE DIAMONDS and SPICE GIRLS.
Available on the single 'Hear Me Calling' via Epic Records
http://www.discogs.com/artist/2wo+Third3
---
INTASTELLA Grandmaster (1996)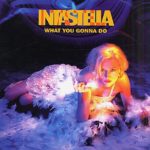 INTASTELLA were formally indie rockers LAUGH, until they discovered singer Stella Grundy  and adapted their sound to a more dance-orientated style in a vein not dissimilar from fellow Mancunian's HAPPY MONDAYS. Having had a minor hit with the SAINT ETIENNE flavoured cover of the FRANK VALLI Northern Soul favourite, the funkier electrovibe  of 'Grandmaster' was the follow-up and later featured on the soundtrack of the '9½ Weeks' sequel 'Love In Paris'.
Available on the album 'What You Gonna Do' via Planet 3 Records
https://www.facebook.com/Intastellastellagrundy/
---
INAURA Soap Opera (1996)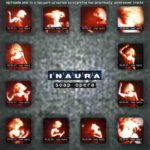 INAURA combined NINE INCH NAILS and DURAN DURAN, with the latter every much in mind when the band were signed to EMI. Produced by Steve Osborne, the metallic finish of 'Soap Opera' gave a rock edge to the electronically driven sound. But despite securing a support slot with THE HUMAN LEAGUE, the band got emboiled in internal record company politics with EMI actively trying to bury the band. The shelved album 'One Million Smiles' eventually secured an independent release in 1998.
Available on the album 'One Million Smiles'
via ORG Records
https://www.discogs.com/artist/61052-Inaura
---
ORLANDO Just For A Second (1996)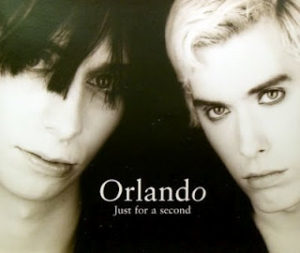 Melody Maker's Simon Price announced the arrival of a new scene of New Romantic revivalists, with a bold headline declaring, "ROMO – The Future Pop Explosion!" From these Romantic Modernists came ORLANDO who combined stylish, synthesized dance-pop with a love of classic songwriting. 'Just For A Second' was their best song, with elements of PET SHOP BOYS euphoric flavour as reimagined by the boy bands of the day, combined with an emotive lyrical backdrop.
Available on the album 'Passive Soul'
via Blanco Y Negro Records
https://www.discogs.com/artist/125280-Orlando-4
---
SEXUS The Official End Of It All (1996)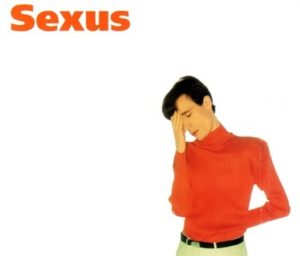 Also seen as part of the Romo movement were SEXUS, a Manchester duo comprising of David Savage and Paul Southern  Signed by ZTT, 'The Official End Of It All' was their second single and recalled ELECTRONIC's 'Getting Away With It'. The pair recorded a full album with Trevor Horn but it remains unmixed and unreleased. The duo would later team up again musically under the name PSYCHODELICS.
Available on the single 'The Official End Of It All' via ZTT Records
http://www.psychodelicates.com/sexus.htm
---
MONO Life In Mono (1997)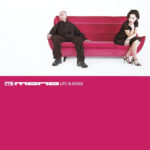 MONO were Siobhan de Maré and Martin Virgo, who found their cinematic sound lumped in with trip hop movement that spawned SNEAKER PIMPS and PORTISHEAD. A mysterious Gallic flavour crossed with samples from John Barry's soundtrack to 'The Ipcress File' provided the song's spy drama chill. The track was later incorporated into a contemporary film adaptation  of 'Great Expectations' which starred Ethan Hawke, Gwyneth Paltrow and Hank Azaria. SPICE GIRLS' Emma Bunton recorded a cover of it in 2006.
Available on the single 'Life in Mono'
via Echo Records
https://www.discogs.com/artist/1564-Mono
---
BROADCAST Come On Let's Go (2000)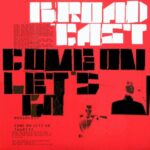 The late Trish Keenan's ice maiden cool was instrumental to BROADCAST's cognoscenti appeal and with their experimental electronica, they won many fans among the cognoscenti. 'Come On Let's Go' was their most accessible offering with its spy drama feel, vintage organic textures and Keenan's sweet nonchalant vocal tones. Futuristic yet with a Cold War chill, this pushed all the tender buttons. The band were a favourite of Matt Groening, creator of 'The Simpsons'.
Available on the album 'The Noise Made By People'
via Warp Records
http://warp.net/records/broadcast
---
QUEEN OF JAPAN I Was Made For Loving You (2000)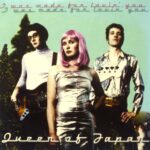 QUEEN OF JAPAN were a colourful European trio consisting of singer Koneko alongside eccentric producers Jo Ashito and Jason Arigato. Specialising in dance covers of an incongruous origin like JOHN LENNON and QUEEN, their fun electronic sound took on a distinct sinister turn with this brilliant synthesized interpretation of rock legends KISS' neo-discofied 1977 anthem. The track gained prominence after being included as part of 2 MANY DJ's 'As Heard On Radio Soulwax Part 2' DJ set in 2003.
Available on the album 'Headrush'
via Echohammer Records
---
DOT ALLISON Substance (2002)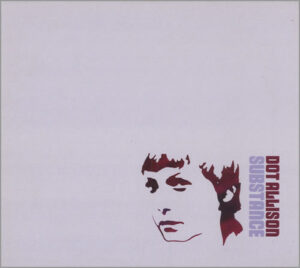 Following Ms Allison's pop flavoured debut album 'Afterglow' in 1999 and prior to her 'Aftersun' collaboration with MASSIVE ATTACK, the former ONE DOVE vocalist experimented with some lo-fi electro sounds alongside some more folky acoustic excursions on her album 'We Are Science'. Playing squelch games over stuttering percussive loops, Allison's enigmatic breathy vocal style almost acts as another instrument in a mildly hallucinogenic dance fashion.
Available on the album 'We Are Science'
via Mantra Recordings
---
MANNEQUIN Take Me To The Club (2003)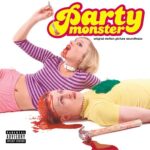 Apparently based on true events, 'Party Monster' starring Macaulay Culkin, Seth Green and Chlӧe Savigny was effectively 'Electroclash – The Movie'; 'Take Me To The Club', written and produced by Bruno Coviell, captured the tension and euphoria of nightlife. Electrofied slap bass and sinister sequences added some gothic grandeur to the aural hedonism. "I only feel right under bright lights… take me to the club" was the profound proclamation!
Available on the album 'Party Monster'
(V/A) via TVT Soundtrax
https://www.facebook.com/partymonsterfan
---
SYNTAX Pray (2003)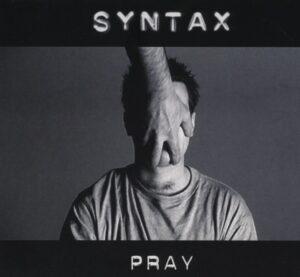 'I Feel Love' meets THE PSYCHEDELIC FURS on this duo's amazing debut single, SYNTAX consisted of Jan Burton and ex-FLUKE member Mike Tournier. The 8 minute full length version possessed a pulsing hypnotic quality while spacey Sci-Fi synths and full-fat sequences recalled a bygone disco age but updating the template for a new century. Dark but immensely danceable!
Available on the album 'Meccano Mind'
via Illustrious/Sony Music
---
WHITE TOWN Whenever I Say Hello (2003)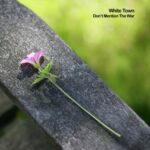 WHITE TOWN aka Jyoti Mishra had a freak No1 hit with 'Your Woman' in 1997 but kept a low profile, carving out an independent musical career with little regard for public profile. Influenced by his heroes OMD and DEPECHE MODE, 'Whenever I Say Hello' first appeared on Ninth Wave's 'Electricity 2' compilation and was the highlight of his album 'Don't Mention The War', eventually released in 2006. A wonderful lonely paean to lost love, this does sound like 'Things You Said' reimagined for 'A Broken Frame'.
Available on the album 'Don't Mention The War'
via Bzangy Records
---
DARREN HAYES I Like The Way (2004)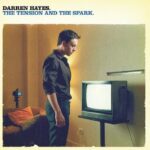 Sony Music were none too happy when the former SAVAGE GARDEN front man veered from his drippy ballads to go electro! 'I Like The Way' was the highlight from his album 'The Tension & The Spark', the title of which came from the chorus of this spiky piece of synthpop. Like ERASURE gone all aggressive if you can believe that, Hayes and Sony Music parted ways following this fuzzy excursion.
Available on the album 'The Tension & The Spark'
via Sony Music
---
VIC TWENTY Txt Msg (2004)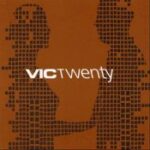 THE great lost act of the synthesizer revival has to be VIC TWENTY. Blowing away ERASURE while supporting them on their muted covers tour, Piney Gir and Adrian Morris showed promise with their cartoon-like girl/boy synthpop. One of the highlights in their live set was an ironic electronic reconstruction of 'Sweet Child O' Mine'. Released on Mute, 'Text Msg' was their only single as a duo, a quirky narrative of the modern generation who can only dump hapless lovers by mobile phone.
Available on the single 'Txt Msg'
via Mute Records
http://www.victwenty.free-online.co.uk
---
COSAQUITOS EN GLOBO Fantasy (2005)
Argentine combo COSAQUITOS EN GLOBO originally started out as a duo comprising of Maru Pardo Saguier and Sebastian Cordoves. With a heavy KRAFTWERK and GIORGIO MORODER influence but adding a rock edge, 'Fantasy' from their eponymous debut album was a perfect demonstration of their strong melodies based around club friendly synthetic grooves and new wave sensibilities. Their most recent album 'Humanum' came out in September 2017.
Available on the album 'Cosaquitos En Globo' via https://cosaquitosenglobo.bandcamp.com/album/cosaquitos-en-globo
http://www.cosaquitosenglobo.com.ar/
---
DELAYS Valentine (2005)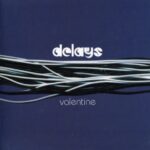 After the succes of  THE KILLERS, indie bands were starting to embrace synths again and DELAYS almost went the full hog with this Trevor Horn assisted electronic disco number. The pulsing sequences and syncopated rhythm section were just pure DURAN DURAN, while Greg Gilbert's raspy falsetto in the soaring chorus and choppy guitar ensured the band weren't totally detached from their roots.
Available on the single 'Valentine'
via Rough Trade Records
---
JULIET Avalon (2005)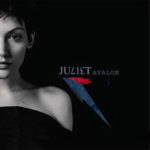 Before he worked with MADONNA, NEW ORDER, THE KILLERS, KYLIE MINOGUE, TAKE THAT and PET SHOP BOYS, Stuart Price produced and co-wrote most of the only album by Philadelphia songstress Juliet Richardson. Driven by a heavy percussive mantra coupled to a deep bass rumble, her sultry soulful vocals worked well within the cool electro backing to provide a wonderful sexually charged atmosphere. Richardson is now a yoga teacher with a young family.
Available on the album 'Random Order'
via Virgin Records
https://www.discogs.com/artist/93024-Juliet
---
THE MODERN Jane Falls Down (2005)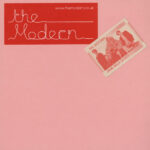 This promising band took the best of New Romantic thrill and a tight Stephen Hague production for a brilliant single with a killer chorus and solid beats, reinforced by a big reverberating bassline. Despite a support slot with HEAVEN 17, a chart scandal involving over enthusiastic management on their second single 'Industry' destroyed all momentum and the band retreated, re-emerging later as MATINEE CLUB before becoming THE MODERN again! Nathan Cooper has since reappeared as KID KASIO.
Available on the single 'Jane Falls Down'
via Universal Music
https://www.themodernband.com/
---
LUKE HAINES Off My Rocker At The Art School Bop – Richard X Mix (2006)
Once referred to as the Adolf Hitler of Britpop by the music press, Luke Haines' memoir 'Bad Vibes: Britpop & My Part In Its Downfall' suggested that BLUR's Damon Alban deserved to be nominated for that title far more! An installation of danceable pop terrorism by THE AUTEURS and BLACK BOX RECORDER leader, with a full fat octave driven electro mix by Richard X, this gleefully satirised the Shoreditch club scene with a bitter attack on its array of poseurs.
Available on the single 'Going Off My Rocker At The Art School Bop'
via Fantastic Plastic
---
PROTOCOL Love Is My Drug (2006)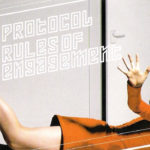 PROTOCOL had some Romo flair and despite being almost entirely based on 'Atomic' by BLONDIE, second single 'Where's The Pleasure?' secured that all important radio play. But despite this, Polydor pulled the plug on their excellent follow-up 'Love Is My Drug' and the promising debut album 'Rules Of Engagement' despite sending out promos to the press and filming a promo video. Lead singer John Pritchard took another punt at stardom by participating in the 2013 series of 'The Voice'.
Available on the album 'Rules Of Engagement' via https://protocoluk.bandcamp.com/
https://rkukmedia.co.uk/Protocol/
---
STEFY Chelsea (2006)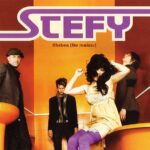 This was an excellent 'Sweet Dreams' pastiche from vocalist Stefy Rae and producer Jimmy Harry. Aimed at the teen pop market with its Orange County brat subject matter, 'Chelsea' was more sophisticated than it appeared and was probably three years ahead of its time. Co-written by the soon-to-be ubiquitous producer Greg Kurstin and accompanied by a video featuring an Adam West cameo, if this had come out in 2009, it probably would have been a Top 10 hit.
Available on the album 'The Orange Album' via Wind-Up Records
https://www.discogs.com/artist/558653-Stefy-2
---
DEAD DISCO You're Out (2007)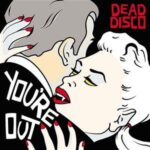 Victoria Hesketh before she was LITTLE BOOTS, she came to together with Lucy Catherwood and Marie France at Leeds University to produce a series of well received spikey pop numbers before splitting. Their final single 'You're Out' was produced by Greg Kurstin and the start of a more electronic sound in the mix. Treated guitars, fuzzy bass and subtle synths all merged together in a feisty cocktail and the seed of the raw excitement found its way into songs like 'Meddle'.
Available on the single 'You're Out'
via 679/Atlantic Records
https://www.discogs.com/artist/526693-Dead-Disco
---
FROST Sleepwalker (2007)
Consisting of Aggie Peterson and Per Martinsen, FROST have described their music as upbeat space-pop.  This was beautiful electronic dance music from the enigmatic Norwegian duo with Peterson's soaring soprano and the gorgeous synth vibrato putting minds into a marvellous trance. 'Sleepwalker' was the sort of song you would want to play at a rave in the snow! their cool cover of OMD's 'Messages', from the 'Love! Revolution' album which 'Sleepwalker' came, is also a worthy listen.
Available on the album 'Love! Revolution!'
via Frost World Recordings
---
HEARTBREAK We're Back (2008)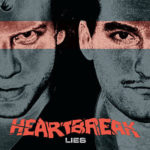 Italo disco was a much maligned form of electro kitsch but was rooted in GIORGIO MORODER which eventually influenced NEW ORDER and PET SHOP BOYS; Anglo-Argentine duo HEARTBREAK revived the genre, complete with accents, "wo-woah-ah" chants and heavy dance rhythms. On great catchy songs such as 'We're Back', the sweaty impassioned charisma of vocalist Sebastian Muravchik was more than convincing while Ali Renault provided the meaty electronic backing.
Available on the album 'Lies'
via Lex Records
http://lexprojects.com/releases/heartbreak-lies/
---
POLARKREIS 18  The Colour Of Snow (2008)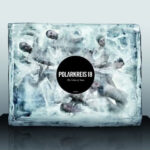 The Dresden sextet were a dreamy but epic cross between A-HA and SIGUR RÓS. Singer Felix Räuber's falsetto voice polarised but the frantic driven tempo, dramatic electronic strings and rousing melancholic chorus of 'The Colour Of Snow' made it a fine follow-up their German No1 'Allein Allein' and gave the band enough of a reputation to be invited to support DEPECHE MODE at their Leipzig gigs in 2009.
Available on the album 'The Colour of Snow'
via Vertigo Records
---
RED BLOODED WOMEN You Made Your Bed (2008)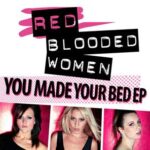 Pure octave shift disco heaven on this ode to the IKEA generation by modern electronic take on BANANARAMA. Despite being all under 25, these three ladies grew up to the sound of the synthesizer and learned to dance to the beat of electronic drums via their mothers' ERASURE and A-HA singles. Paying girl group homage to both YAZOO and DEPECHE MODE, RED BLOODED WOMEN sounded not unlike GIRLS ALOUD produced by Daniel Miller!
Available on the album 'Electronically Yours Vol 1' (V/A) via Undo Records
https://www.discogs.com/artist/1202070-Red-Blooded-Women
---
KATSEN Florian (2009)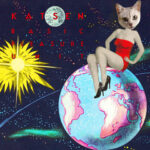 KATSEN were a short lived Brighton duo comprising of Donna Grimaldi and Chris Blackburn who crossed CRYSTAL CASTLES with YELLOW MAGIC ORCHESTRA for their own brand of quirky synthpop. 'Florian' with its mournful melodica line inspired by 'Kommetenmelodie 2' was yet another in a tradition of songs dedicated to the enigmatic quiet man of KRAFTWERK which have included 'V2 Schneider' and 'Rolf & Florian Go Hawaiian' (sic).
Available on the album 'It Hertz!'
via Thee Sheffield Phonographic Corporation
---
SPUTNIKO! The Google Song (2009)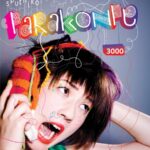 SPUTNIKO! (real name Hiromi Ozaki) showcased her brand of laptop pop around London where she was based. "Exploring intersections between technology and popular culture" as reflected by titles such as 'The Skype Song' and 'The Mixi Song', her most immediate track has been 'The Google Song', a story of love in the modern computer age. Too shy to approach the object of her desire, she simply went home to her faithful laptop and googled him!! "I like you" she proclaimed. It was tremendously catchy too!
Available on the DVD 'Parakonpe 3000' via 360° Records
---
Text by Chi Ming Lai
29th September 2017