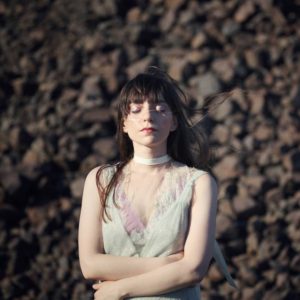 'Millennial Girl' by SARAH P. is a musical commentary on societies' obsession with perfection and the perception that others' lives seem so much more accomplished.
More guitar assisted and faster paced than her more dreamy but afflicted offerings, 'Millennial Girl' does capture a spacey vibe despite the use of more live sounding elements. With a hint of sarcasm, the Greek songstess sings "So I strive, I strive, I strive for perfection every time – But see no purpose – And I buy, I buy, I buy hip, cool stuff I see online – To scratch the surface"
Filmed on location near Athens by George Geranios, he of Undo Records fame and now establishing his new Amour Records imprint, Sarah's hair and make-up on a brand new visual accompaniment was by none other than Sophie Sarigiannidou of MARSHEAUX in the ultimate Hellectro connection. Meanwhile, the colour touching of the video was undertaken by Norman Treffkorn.
SARAH P. said on her Facebook: "This video – an odyssey in itself, was filmed earlier this summer, but was supposed to come out last year ?
The song is obviously sarcastic – I chose to pick on my fellow millennial girls (w/o excluding myself), because I know that they can take a joke ❣
Girls (of all ages) have always been told how to do things: how to do our hair, what to wear, how to lose weight, how to look pretty. Superficial worries have been passed on from generation to generation, only to keep us busy for a lifetime trying to get what we don't have. I couldn't be more proud and grateful for all the women worldwide who are challenging this narrative and breaking all these stupid, outdated stereotypes. To all the ladies here and everywhere – YOU ARE PERFECTION, just the way you are! I'm really excited to share with you my upcoming records and projects, inspired by female empowerment in the past, in the present and in the future. The Who Am I era is closing – the Maenads era is about to begin!"
---
'Millennial Girl' is from the digital album 'Who Am I'
released by EraseRestart Records, available direct from https://sarahpofficial.bandcamp.com/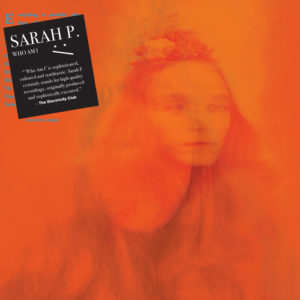 The CD of 'Who Am I' is released by Amour Records, available direct from https://www.amour-records.com/product-page/sarah-p-who-am-i-cover
https://www.facebook.com/sarahpofficial/
https://twitter.com/sarahpofficial
https://www.instagram.com/sarahpofficial/
https://www.amour-records.com/sarah-p
---
Text by Chi Ming Lai with thanks to Robert Helbig
Photo by George Geranios
10th September 2017