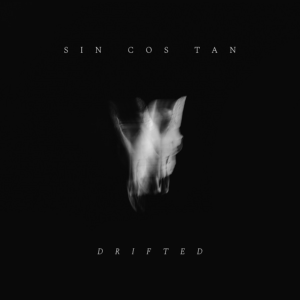 SIN COS TAN, the "synthesized duo of great promise, broken dreams, and long nights" return with a new EP after a six year absence.
Entitled 'Drifted', the Finnish pairing of Juho Paalosmaa and Jori Hulkkonen were inspired by the experiences of separation and resignation experience by most during 2020. "We had numerous discussions about doing something again with SCT over the years, but they never came to fruition" said Paalosmaa, "I think the whole COVID thing, in all its trouble, gave us the pause we needed in our lives for SIN COS TAN to make sense again".
But Paalosmaa added "Finns, as people, are quite well adapted to handle isolation. We've been doing that voluntarily for centuries already. Nevertheless, it's still been a challenge at times."
With three albums 'Sin Cos Tan', 'Afterlife' and 'Blown Away' already to their name, the last SIN COS TAN release was the dance focussed EP 'Smile Tomorrow Will Be Worse' in 2015. At around 7 minutes, 'Disconnect' recalls the nocturnal moods of the self-titled debut while strident piano makes a surprise appearance towards its dramatic final third. With a more metallic and danceable pace, 'If I Was Gone' is reminiscent of more uptempo SIN COS TAN material such as 'History' with crystalline synth tones and magnetic IDM vibes.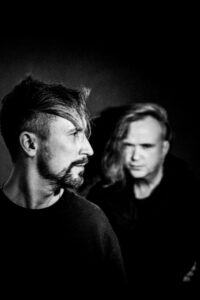 'Unconditional' exudes a hypnotic atmospheric groove with an emotive vocal delivery from Paalosmaa in a manner that is classic SIN COS TAN. "It's really about the poison of absoluteness" clarified Hulkkonen, "and how doing things strictly your way can erode a lot of good will around your life"; it is undoubtedly a lesson for all. Almost funereal, 'True To You' captures the resignation and isolation where an e-Bowed guitar simulation played on a synth comes as the unexpected dressing to the largely instrumental template and doing as the EP title suggests.
A welcome return that is not short of drama or intensity, 'Drifted' sees SIN COS TAN dipping their toes in the water again after their hiatus. Once they fully hit their creative stride again over a long playing format, there is sure to be even more excellence to come in the vein of songs like 'Trust' and 'Moonstruck'.
---
'Drifted' comes out on September 24th 2021 via Solina Records as a limited edition vinyl 12″ and digital release via https://ffm.to/yvzwrdn
http://solinarecords.com/sincostan/
https://www.facebook.com/homeofsincostan
https://open.spotify.com/album/2kOa1ku7UyjuBIkG6A9eHA
---
Text by Chi Ming Lai
Photo by Rainer Geselle
21st September 2021