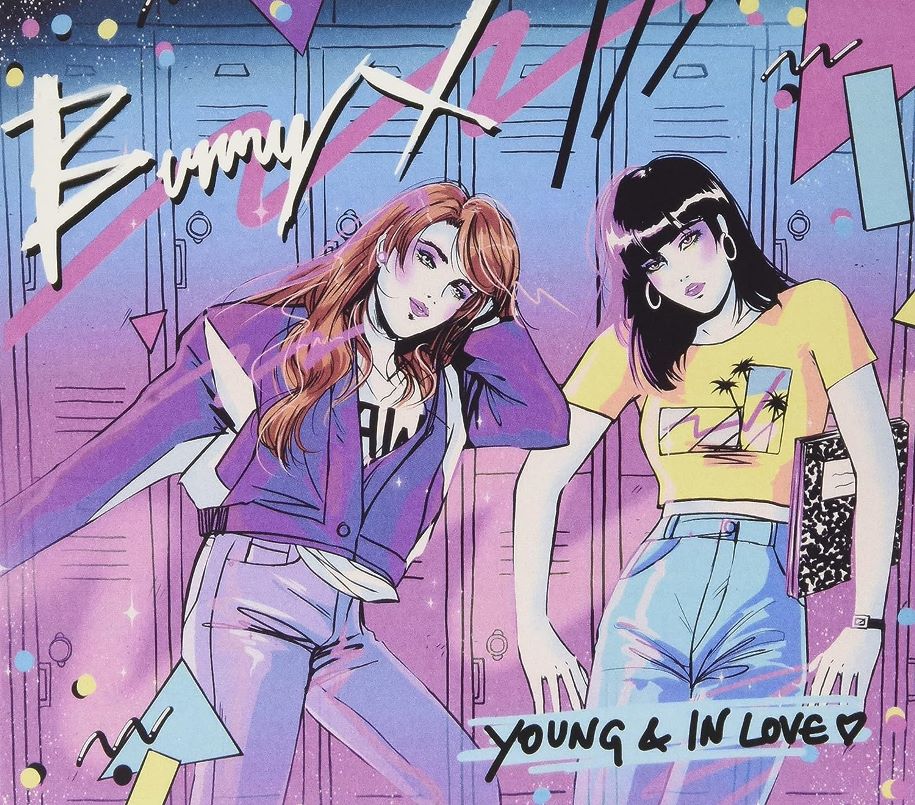 Forming in New York, BUNNY X released their first single 'Berlin, In December' in Spring 2013.
Since then Abigail Gordon and Mary Hanley have issued a number of danceable pop singles as well as an Italo disco flavoured EP 'We Demand Fun' with Fred Ventura. But the pair have yet to realise their vision over a full length long player until now.
Entitled 'Young & In Love', it moves away from the Italo blow-out of 'We Demand Fun' for a more poptastic journey if no less sun-kissed. Taking inspiration directly from John Hughes films such as 'The Breakfast Club', 'Pretty In Pink' and 'Sixteen Candles', it parties like it's 1986!
Working on the opening song with Swedish producer Don Dellpiero, 'Perfect Paradise' offers the sort of funky optimistic popwave that PRIMO THE ALIEN did in collaboration with BETAMAXX augmented by big electronic drums. LA music producer Kevin Montgomery aka the oddly monikered SELLOREKT/LA DREAMS comes on board for 'Can't Wait' which does the big STARSHIP heart thing to confirm that nothing is gonna stop BUNNY X.
Raising the tempo and sparkle, the 'Young & In Love' title song is a rousing slice of synthpop celebrating holiday romances and yes, she will "see you next summer". Cut from a similar cloth but more sedately, 'Go Back' adds a touch of melancholy to proceedings in its emotional reflection with a sax solo to make the point.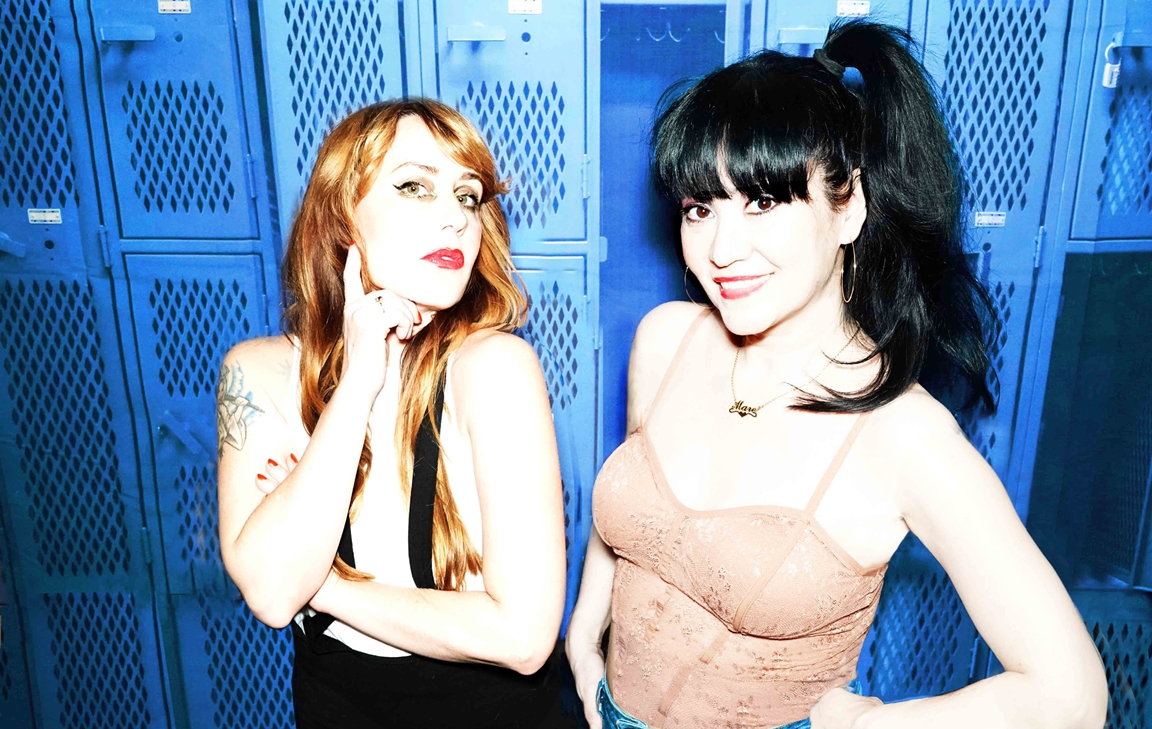 With its metronomic background and gated synths, 'Who Cares What They Say' could actually be a trance anthem if it was speeded up to 160 BPM, but it works fine as a melodic midtempo stomp with a spoken word middle eight. A close cousin, 'Back To You' is another catchy midtempo synth number and one that could be imagined to be in a John Hughes movie.
Changing the mood slightly for the early evening drive to the next party, 'Head Rush' adopts a steadfast gallop that declares a potent emotion of desire while Don Dellpiero returns to helm 'Lost Without You' which deviates slightly with more prominent guitar and piano for a distinct AOR presence.
Back to synths, 'Diamonds' sings of "an electric shock through my heart" and certainly buzzes in an alluring fashion with gorgeous counter melodies to compliment the main vocal topline before another SELLOREKT/LA DREAMS collaboration 'Still On My Mind' closes 'Young & In Love' while making use of sax and brassier keyboard approximations alongside some airy staccato voice samples.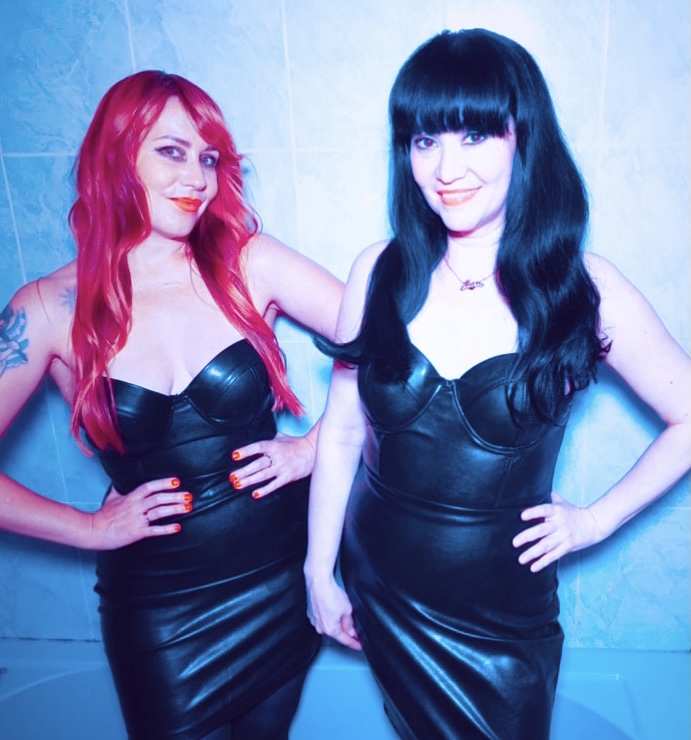 Featuring excellent vocals that are never overblown, well-written songs with appealing arrangements that don't outstay their welcome and clean consistent production, BUNNY X have put together an enjoyable and immediate collection of songs. With its themes of first crushes, teen angst and youthful exuberance, Abigail Gordon and Mary Hanley have certainly achieved their aim of a "high school nostalgia" concept record that many who lived through the first MTV era will savour.
Welcome to Abbi and Mary's High School Reunion.
---
'Young & In Love' is released by Aztec Records on 5th October 2021, available as a CD, vinyl LP, cassette and download from https://bunnyx.bandcamp.com/album/young-in-love
https://www.facebook.com/BunnyXmusic
https://twitter.com/bunnyxmusic
https://www.instagram.com/bunny_xmusic/
---
Text by Chi Ming Lai
24th September 2021