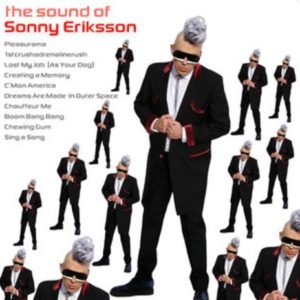 SONNY ERIK$$ON is the Teddy Boy Timelord who fuses rockabilly with the futuristic electronic sounds of today and beyond…
Armed with a laptop and a Gretsch guitar, this Cyberbilly template on this debut album inevitably comes over like a quirky blend of SUICIDE, SIGUE SIGUE SPUTNIK and BILLY IDOL.
'Pleasurama' is a superb opening number, like Gene Vincent gigging in an outer space jungle as interpreted by the one-time William Michael Albert Broad if he had joined THE SILICON TEENS.
'1stcrushadrenalinerush' follows a similar direction, but this speedier number utilises vocoders and detuned metallic textures within its unusual mix.
'Creating A Memory' throws in some ravey blips to accompany the rhythmic guitar while 'C'Mon America' crosses Henry Mancini with Leonard Bernstein and Stephen Sondheim as 'America' from 'West Side Story' is pitch manipulated in a frantic and frankly bonkers slice of pyschobilly.
'Dreams Are Made In Outer Space' is paradoxically a more acoustically driven romp while the waltzy 'Boom Bang Bang' borrows from the hit made famous by the Glaswegian lass born Marie Lawrie.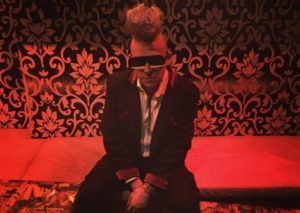 Closing with the timpani laden 'Sing A Song', 'The Sound of SONNY ERIK$$ON' will not be for everyone.
But as a modern electronic pop record, it stands out in 2017 just for being that bit different.
Overall, this album is good fun and perhaps should be experienced live to attain its full conceptual effect.
---
'The Sound of SONNY ERIK$ON'
is released as a digital album by Future Waltz Recordings
https://www.instagram.com/sonny_eriksson/
https://www.youtube.com/channel/UCc5D4ZH3HNvYWvG5lQk3KMA
---
Text by Chi Ming Lai
28th July 2017