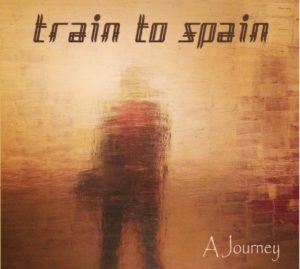 Producer Jonas Rasmusson had been recording as TRAIN TO SPAIN since 2011, but it wasn't until the recruitment of singer Helena Wigeborn in 2013 that things begin to gather momentum.
The 2015 debut album 'What It's All About' featured songs such as 'Passion' and 'Remind Myself' which showcased the duo's potential, coming over at times like like Lana Del Rey fronting YAZOO. 'Believe In Love', the brilliant first new song issued in 2016 after 'What It's All About' developed on its promise, allowing more space within Rasmusson's classic framework Wigeborn to work in.
With the aforementioned included as a bonus track, 'A Journey'
continues… riding on an upward momentum, the vibrant opening salvo 'I Follow You' is an optimistic pop statement in the Kylie vein. The upbeat fervour continues on 'Saviour', with Wigeborn hunting high and low over Rasmusson's energetic backing. 'You Got To Do It' shows what TRAIN TO SPAIN can do using a more restrained approach, while the frantic pace of 'Not With Me' utilises the metallic klang of Berlin-era DEPECHE MODE.
'Pretend We Won' moves away from the usual TRAIN TO SPAIN four-to-the-floor template during its intro which is attached to a good melodic structure. But the gloriously guilty pleasure of 'Monsters' is one of those Eurodance stompers with chunky triplets that filled German discos once upon a time and at various points, it feels as though a rapper will make their presence felt!
The more midtempo 'Confused' allows for a breather and is another highlight, featuring an alluring chorus from Wigeborn and filmic synths from Rasmusson. Taking things down further, 'Teaser' about a girl "who knows how to mess with your mind" is a ballad that shows subtlety in its rhythmic backbone while swathed in atmospheric electronic sweeps, while 'What If' is another midtempo offering although driven by heavy electronic drums and shaped by Wigeborn's lower vocal register which suits both her and the tune.
But the closing '80s Drum Machine' is the disappointing 'Martin, David & Fletch' of 'A Journey'. Like its 'What It's All About' cousin, the song is intended as an affectionate tribute to TRAIN TO SPAIN's influences, but actually is a throwaway novelty that is not entirely essential with its spoken vocal and stripped down production.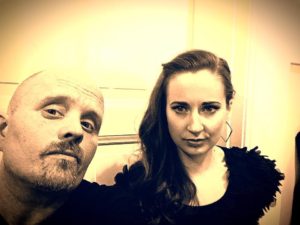 Another bonus track 'Dominant One' plays with octaves and crashing metronomic drums in the vein of 'Blip Blop' from 'What It's All About' and as with '80s Drum Machine', it could have been left off 'A Journey' altogether to leave a tighter collection of ten tracks. All-in-all, 'A Journey' is a progression from 'What It's All About' on all fronts musically, vocally and aurally. But most importantly, it is good old fashioned appealing synthpop with a Eurocentric twist. So take a TRAIN TO SPAIN and go round the world again…
---
'A Journey'
is released on 31st August 2018 by Sub Culture Records in CD and download formats, available via https://subculturerecords.bandcamp.com/album/a-journey
https://www.facebook.com/train2spain/
https://twitter.com/TrainToSpain
https://www.instagram.com/traintospain/
---
Text by Chi Ming Lai
24th August 2018