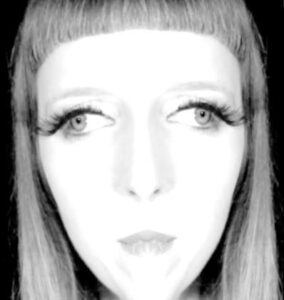 The UK's top independent synth duo VILE ELECTRODES have unveiled a mesmerising new number entitled 'Captive In Symmetry' as their brand new single.
The beautiful song hints at the direction of their new, as-yet-untitled second album. Last summer Martin Swan had told ELECTRICITYCLUB.CO.UK: "We've just written a lovely new song called 'Captive In Symmetry', which we're very pleased with… That is definitely going to feature on the album. The new album has a kind of theme running through it, and we've got some very strong ideas for how it's going to sound. It's very filmic".
"Filmic" is indeed a very apt description of 'Captive In Symmetry' and the booming synth bass motif has echoes of the 'Twin Peaks' theme tune 'Falling'. As beautiful sequences, eerie choral samples and Anais Neon's hauntingly alluring vocals take hold, it all comes over like a dreamboat collaboration between JULEE CRUISE and OMD that could easily be considered for use in the proposed revamp of the surreal North American drama.
'Captive In Symmetry' also shares some cinematic common ground with the under rated 'Little Death Capsule' from 'The Last Time' EP.  The video features details of Anais' face merged in with clips from the 1947 film noir 'Lady From Shanghai', which was directed by Orson Welles.
On the follow-up to the acclaimed debut long player 'The future through a lens', which was voted Best International Album at the 2014 Schallwalle Awards, The Swan added: "I think it's fair to say that we've developed quite a bit as a band and as individuals since we wrote some of the songs for the first album. The follow up will sound, if not very different, then certainly much fresher…"
The 'Captive In Symmetry' release will additionally include the long established live favourite 'Real 2 Reel Love' and the hauntingly minimal 'Dead Feed'. 'Captive In Symmetry' is expected to be part of VILE ELECTRODES' live set with other new numbers 'Drive', 'Last Of The Lovers', 'Evidence' and 'Stark White'.
---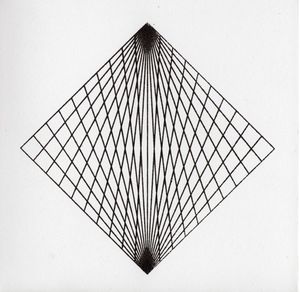 'Captive In Symmetry' is available as a CD EP in a hand-screen printed card slipcase direct from http://vileelectrodes.bigcartel.com/product/captive-in-symmetry-ep-released-13th-april
The three track download EP can be obtained from
https://vileelectrodes.bandcamp.com/album/captive-in-symmetry-ep
http://www.vileelectrodes.com/
http://www.facebook.com/vileelectrodes
http://vileelectrodes.blogspot.com/
---
Text by Chi Ming Lai
15th April 2015, updated 6th June 2015