The release of 2013's 'the minutes' sparked a real creative renaissance for ALISON MOYET.
It kickstarted a relationship with MADONNA producer Guy Sigsworth and has now been perpetuated with 2017's 'Other'.
'the minutes' saw a welcome full-on return to electronics for Moyet, something which fans of YAZOO had long wished for.
With the opening salvo of tracks, the ghost of Bristol's MASSIVE ATTACK looms large; subtle sonic elements of 'Teardrop' and 'Better Things' and the dominant sparse beat programming mean that 'Other' initially creeps slowly into the consciousness with 'I Germinate' and 'Lover, Go'.
'Lover, Go' showcases a beautifully softer side to Moyet's vocal range, subtly understated and suiting the electronic backing perfectly, the track is an early highlight of the album with a piano coda bringing the song to its conclusion.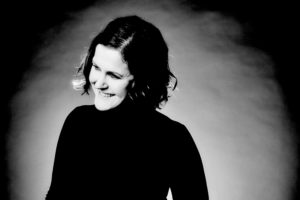 ALISON MOYET has never been shy of using suggestively sexual lyrics… 'Love Resurrection' caused a certain amount of controversy with some of its wordplay like "I want you to grow in my hand".
'Beautiful Gun' continues this, but melded to a track which sounds like an inventive electronic re-imagining of Boston's THE PIXIES gene-spliced with GARBAGE.
It's hard to listen to lead off single 'Reassuring Pinches' without thinking of the Netflix series 'Stranger Things', the opening filtered analogue synth that ushers the track in is sonically and musically very similar.
One of the refreshing things about 'Other' and its predecessor 'the minutes' are that neither resort to lyrical cliché, for an artist which has been this established it would be very easy to rest on their laurels, but it is a testament to Moyet and Sigsworth that 'Other' is not afraid to take risks.
This is most evident in the spoken word vocal on 'April 10th'; arguably the most experimental track that Moyet has been present on since 'I Before E Except After C'; musically the song is built on a thundering low bass synth and military-style electro snare roll.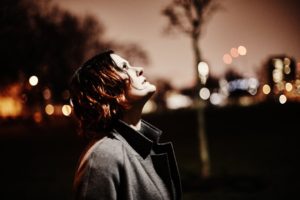 'Happy Giddy' provides a welcome injection of tempo as seven out of the first eight tracks steadfastly adhere to a sub-100 bpm template; the song itself being the most YAZOO-like here.
The intro is based around a skittery drum machine and a synth riff cut from the same cloth as the THOMAS DOLBY-produced 'Magic's Wand' by WHODINI.
Halfway through the song goes on a downtempo detour before coming full circle with its electronic conclusion. The album climaxes on another downtempo track 'Alive' and in a strange twist of fate, one can imagine DEPECHE MODE's Dave Gahan vocalling the song, with it following a similar melodic scale to 'Going Backwards' from 'Spirit'.
When viewed as a whole, 'Other' takes a not insignificant sidestep away from the more commercial-sounding 'the minutes'; the success of that album has obviously given Moyet the confidence to be more experimental here in the knowledge that her fanbase will surely follow her every move.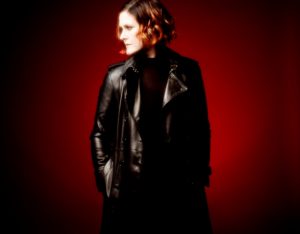 'Other' is a very reflective and beautifully produced work; arguably it could possibly have benefitted from one more uptempo track, but this may have detracted from the overall reflective nature of the album.
One thing that can't be argued is that with Sigsworth on board now as an established muse, Moyet's musical partnership is undeniably the best that she's had since the one she shared with Vince Clarke and 'Other' is another superb addition to her musical canon.
---
'Other'
is released as a CD, vinyl LP and download by Cooking Vinyl on 16th June 2017
ALISON MOYET's 'The Other Tour' 2017
UK and Ireland dates include:
Cork Opera House (27th October), Dublin Olympia Theatre (28th October), Belfast Ulster Hall (29th October), Gateshead Sage (31st October), Glasgow Royal Concert Hall (1st November), Edinburgh Usher Hall (2nd November), Ipswich Regent Theatre (4th November), Reading Hexagon (5th November), Oxford New Theatre (7th November), Brighton Dome (8th November), Birmingham Symphony Hall (9th November), Southend Cliffs Pavilion (11th November), Cambridge Corn Exchange (12th November), London Palladium (14th November), London Palladium (15th November), Bournemouth Pavilion Theatre (16th November), Cardiff St David's Hall (18th November), York Barbican (19th November), Liverpool Royal Philharmonic Hall (20th November), Manchester Bridgewater Hall (22nd November), Bristol Colston Hall (23rd November), Warwick Arts Centre (24th November), Nottingham Royal Concert Hall (26th November), Aylesbury Waterside Theatre (27th November), Southampton 02 Guildhall (28th November)
European dates include:
Oslo Rockefeller (3rd December), Odense Odeon (4th December), Stockholm Berns (5th December), Antwerp De Roma (7th December), Amsterdam Paradiso (8th December), Cologne Kantine (9th December), Berlin Huxleys Neue Welt (11th December), Hamburg Gruenspan (12th December), Aschaffenburg Colos-Saal (13th December), Karlsruhe Substage (15th December), Vienna SIMM City (16th December), Milan Fabrique (17th December), Zürich X-tra (19th December), Paris L'Alhambra (20th December)
Please visit http://alisonmoyet.com/ for details on tour dates in North America, Australia and New Zealand
https://www.facebook.com/AlisonMoyet
https://twitter.com/AlisonMoyet
---
Text by Paul Boddy
2nd June 2017