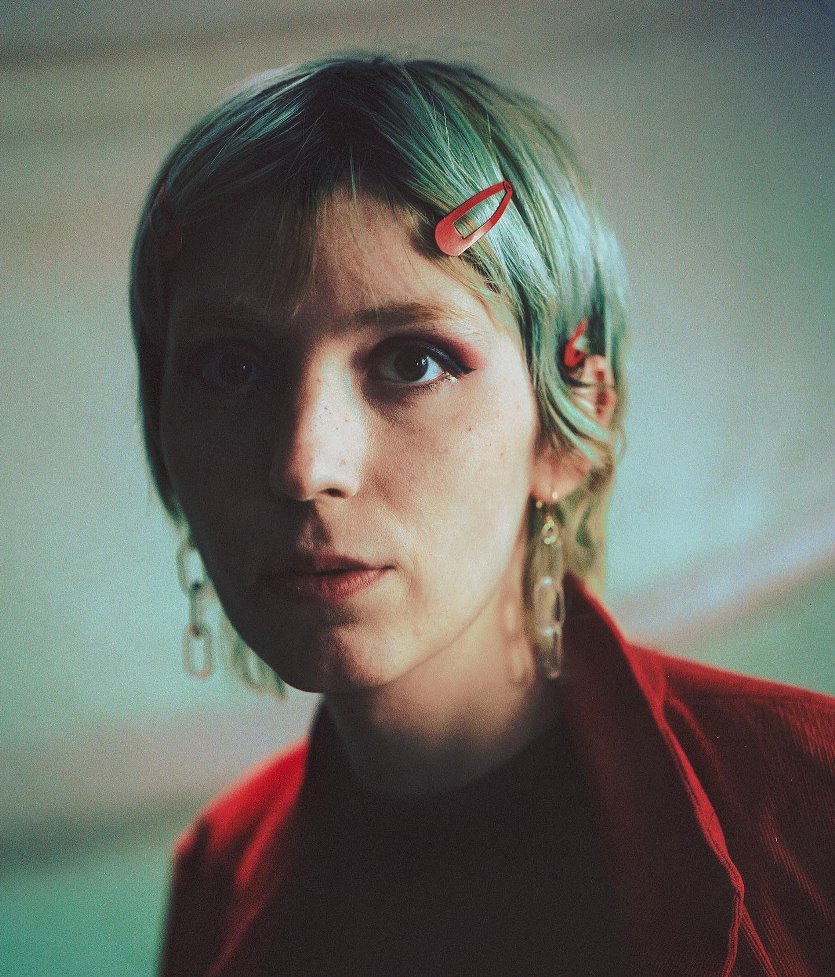 Having treated the world with her charming cover of the Alan Wilder-penned DEPECHE MODE B-side 'Fools', Philadelphian songstress Angel Jefferson returns as CATHERINE MOAN with the self-composed 'Drop It!'.
Coming from her forthcoming debut long player 'Chain Reaction', 'Drop It!' channels Angel Jefferson's innocent sound in the manner of ELECTRIC YOUTH meeting STRAWBERRY SWITCHBLADE and MARSHEAUX via her own bedroom aesthetic. As she craves the nightlife after a year of lockdown confinement, her DIY approach carries over into the karaoke booth video for 'Drop It!' which illustrates the sense of fun behind CATHERINE MOAN with Jefferson happily performing to herself.
Dreamily floating over a classic four chord progression and eerily, if coincidentally, reminiscent of the great lost 1984 single 'Summer Spies' by FATAL CHARM, 'Drop It!' is the result of isolation yet is musically soothing and uplifting, despite a sombre apocalyptic understatement to "let's keep this fire burning 'til the record stops turning, 'til the lights and the drugs stop working…"
While 'Chain Reaction' will not include 'Fools', as well as 'Drop It!, the album will feature the airy CHROMATICS meets THE CURE moods of 'Body Work' and the punchy North American popwave of 'The Ordinary'.
Along with DANZ CM, GLITBITER and MECHA MAIKO, CATHERINE MOAN is among the emerging crop of independent North American female synth artists who are demonstrating how modern pop can be self-produced, accessible yet artistic and considered. Not pandering to the mass market expectations of major record labels, they are projecting their own voices without interference and acting as fine role models, highlighting that reality talent shows are not the only way…
---
'Drop It!' is from the forthcoming album 'Chain Reaction' released by Born Losers on 24th September 2021 as a transparent electric blue vinyl LP and download, pre-order direct from https://catherinemoan.bandcamp.com/album/chain-reaction-2
https://www.facebook.com/Catherine-Moan-105421111625150
https://twitter.com/catherinexmoan
https://www.instagram.com/catherinemoan_/
https://open.spotify.com/artist/1j3eSDACLPhrEDYDkHYF9I
---
Text by Chi Ming Lai
16th August 2021