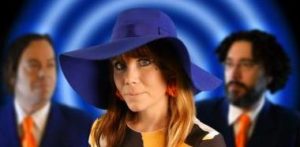 "So, what's so special about Sweden then?" one clueless onlooker once asked TEC… just use your ears mate!
That Svenske sense of melody and melancholy is second to none, running from ABBA right through to the present day with ROBYN, IAMAMIWHOAMI and KITE.
And those qualities come in abundance with DAYBEHAVIOR, a veteran trio who released their first album ':Adored' back in 1996. A second long player 'Have You Ever Touched A Dream?' was issued in 2003, but the band went into hiatus until their return in 2012 with 'Follow That Car!', an album with quality songs such as 'City Lights', 'Silent Dawn' and 'It's A Game'.
And now with the shortest gap between albums in their history, Paulinda Crescentini, Carl Hammar and Tommy Arell have been preparing their fourth opus 'Based on a true story'. As a precursor to the album, the happy synthpop of 'Change' was unleashed as single in May. But the single's B-side 'Cambiare' has now been presented as a lyric video. Linguaphone was never this much fun 😉
An authentic Italian language version of 'Change' thanks to the heritage of Paulinda Crescentini, 'Cambiare' oozes with a special, seductive allure while attached to a more danceable electronic backbone. The elegiac yet joyous quality of a female fronted PET SHOP BOYS permeates throughout this wonderful slice of continental disco.
Describing their upcoming album, DAYBEHAVIOR say they "will keep all the thrills, all the chills and the beauty and the sorrow and happiness from the last album. Still keeping eyes on the sound of today, with one or two nods to the past"
---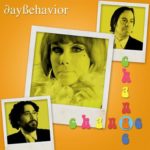 The single 'Change' b/w 'Cambiare' is released as a download by Graplur, available via the usual digital outlets
https://www.facebook.com/DayBehavior
https://twitter.com/DaybehaviorBand
---
Text by Chi Ming Lai
1st August 2015