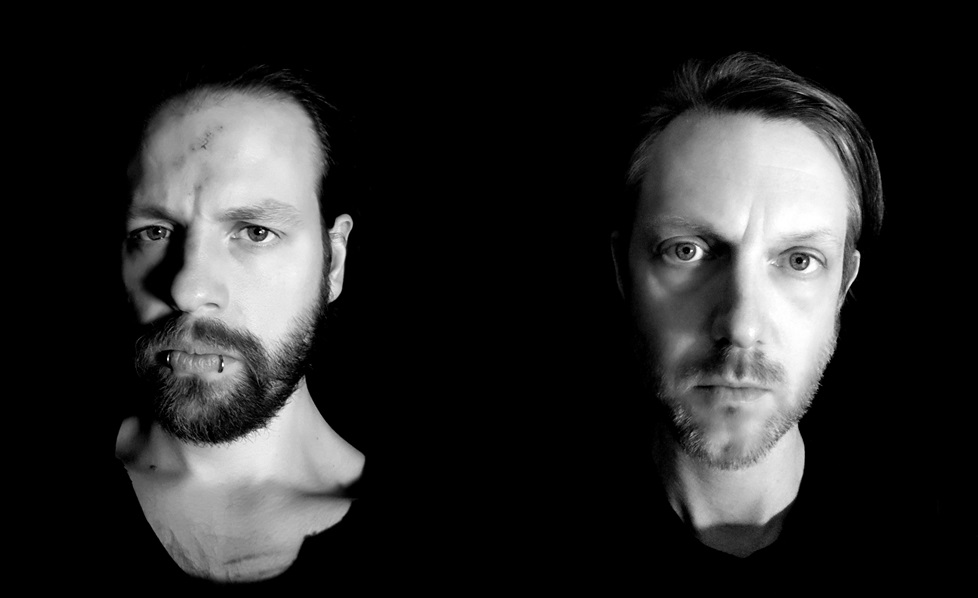 Anglo-Belgian duo DOLVA SANA are a new duo featuring Jake Harding on vocals and Frederic Caure on electronics with devotion to the usual suspected darker influences such as DEPECHE MODE and DE/VISION.
Jake Harding has adopted a number of vocal stylings including punk, folk, blues and heavy metal for his baritone before settling into doomy goth band GRAVE LINES.
Meanwhile Caure is a seasoned multi-instrumentalist with a background in psychedelic and stoner rock proficient in guitar and synthesizer, with the latter being the dominant presence in the stark overtures of DOLVA SANA.
The opening track 'Tell A Lie' is vibrant downbeat darkwave with the expected boxed vocals embroiled in anguish, but it's the bleak closer 'Home' with its sparse electronic backdrop that is the highlight; as it steadily progresses, it presents some wonderfully vocal harmonies in the manner of Messrs Gahan and Gore as heard on 'Waiting For The Night' while the haunting hooks, synth texturing and sequencing take their place in the aural kaleidoscope.
With a strident pulse, 'Without Help' is better than most Dave Gahan solo offerings and is at least superior to the DEPECHE MODE front man's dreary Charlie Chaplin covers. However, the instrumental 'Midnight in K-Town' offers pacier soundtrack potential but is missing a more dynamic rhythmic presence… a bit like the album version of 'Behind The Wheel', it is far too held back and suffers for it.
Meanwhile, 'Drangst' is very mournful and perhaps the least essential of the five in the 'Hard-boiled Wonderland' set. But it's a start and with one standout track on a debut EP, 'Hard-boiled Wonderland' shows some flashes of promise and potential for the future.
---
'Hard-boiled Wonderland' is available digitally via https://dolvasana.bandcamp.com/
https://www.facebook.com/Dolva-Sana-109733481560015
https://www.instagram.com/dolvasana/
---
Text by Chi Ming Lai
6th February 2022