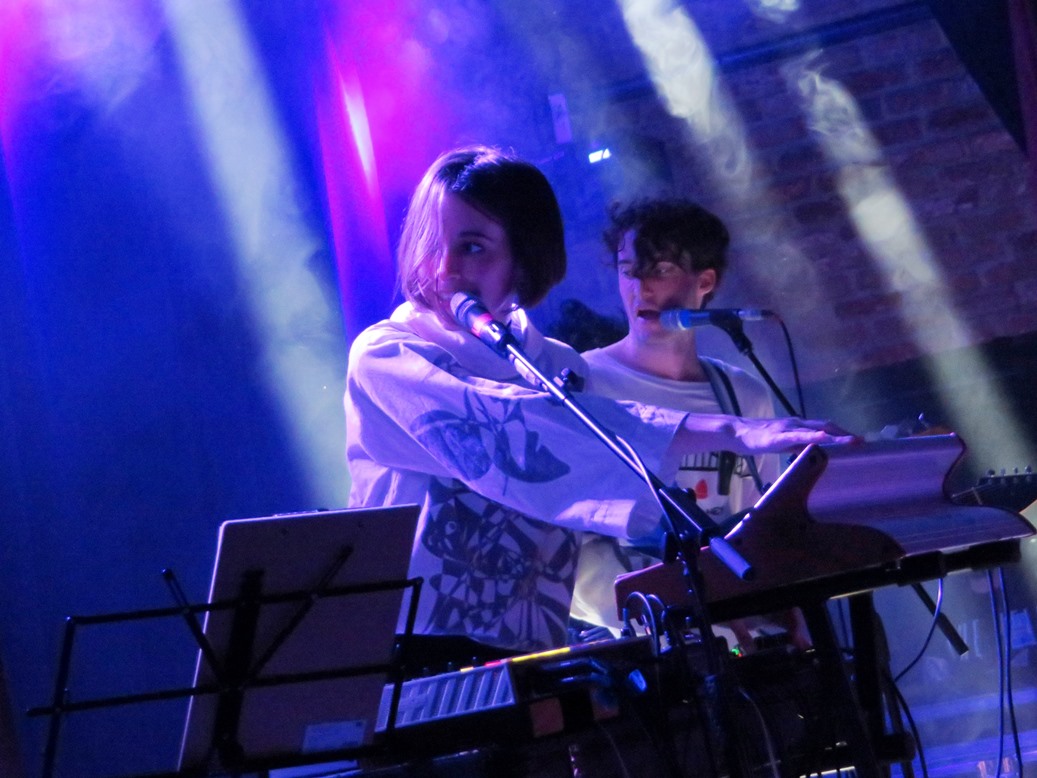 The rise of New York-based trio NATION OF LANGUAGE has been steady but as 2021 concluded, the UK took a keen interest, thanks to championing by BBC 6 Music.
This resulted in a sell-out 2022 British tour and an extra date at XOYO on the London leg after a premiere capital appearance in the more modest confines of Lafayette. However, the intimate surroundings of the latter was the perfect venue to showcase their sharp synthy spirit fused with a notion of anguish.
Front man Ian Devaney became interested in using synths after hearing OMD's 'Electricity' in his father's car. There is a distinct Northern Englishness about NATION OF LANGUAGE that also takes in JOY DIVISION while a Germanic precision can be identified in their rhythm construction.
It was no big surprise that an extremely warm welcome greeted the trio in London, with attendees ranging from beard hipsters and cool indie girls to middle aged bald men who might have worn long raincoats in their student days. Swathed in sequencers and electronic effects, 'Rush & Fever' from the debut album 'Introduction, Presence' opened the hour long set.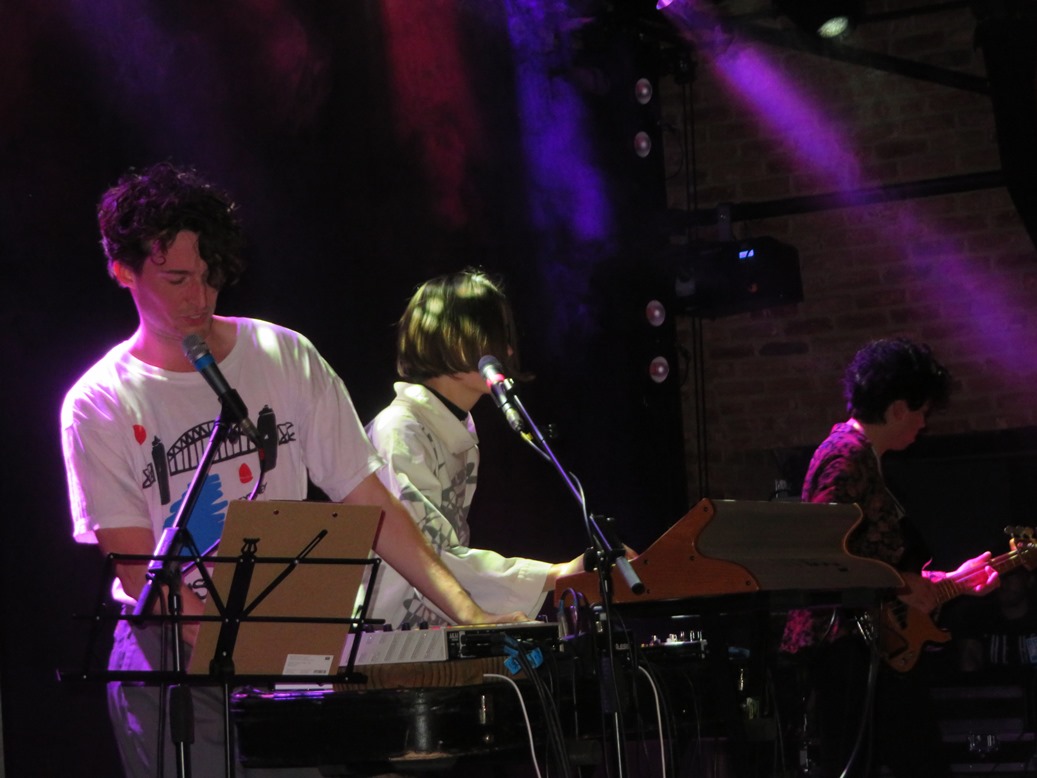 The evening's styles varied from the wistful OMD atmospherics of 'Wounds Of Love' to the frantic NEU! gone post-punk thrash of 'Across That Fine Line'. The excellent if blatant NEW ORDER homage 'On Division St' got the first big cheer of the evening and sounded even more like 'Bizarre Love Triangle' live while with a hint of a more intense A-HA, there was the glorious electronic pop of 'Friend Machine' which examined society's addiction to technology.
NATION OF LANGUAGE have an unusual stage dynamic that just works; Ian Devaney is anxious and energetic with the persona of someone who has been sacked from the much-missed MIRRORS for wearing a T-shirt. Meanwhile his wife Aidan Noell is the sexy synth minx who could easily be running a Brooklyn fashion boutique and rock solid bassist Michael Sui-Poi looks as if he belongs in an alternative rock band.
The second NATION OF LANGUAGE album is appropriately titled 'A Way Forward', but despite the cautious optimism from the future, it has been the songs such as 'The Grey Commute' and 'This Fractured Mind' that have connected to the reality of recent times for audiences. The former paid tribute to ULTRAVOX! and KRAFTWERK with hypnotic mechanised rhythms and octave laden backdrop, while the latter to cheers of approval has been the best song of 2021 for many with its incessant Motorik drive and catchy synth hooks.
Encoring with a great bleep 'n' buzz cover of THE PIXIES' 'Gouge Away' that was no less agitated than the original, 'The Wall & I' closed proceedings as it did on 'Introduction, Presence'.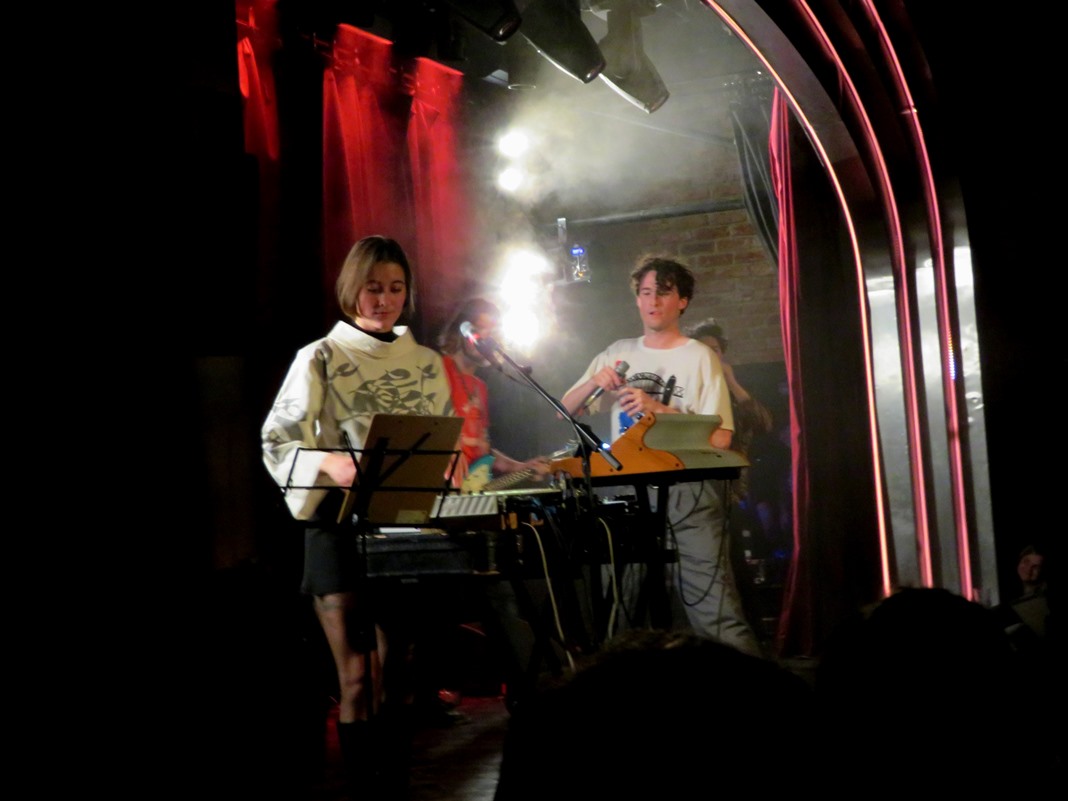 Reminding the wider musical world that synths and drum machines can sit next to bass guitar for an absorbing danceable pop sound without any loss of soul or emotion, NATION OF LANGUAGE partied like it was 1980 and delivered with an enjoyable musical escape following a down trodden few months of uncertainty for all.
An engaging and spirited performance, the next time that NATION OF LANGUAGE tour the UK, you can be sure they will be playing much bigger venues.
---
'A Way Forward' is available in CD and vinyl LP formats, download available from https://nationoflanguage.bandcamp.com/album/a-way-forward
https://www.nationoflanguage.com/
https://www.facebook.com/nationoflanguage
https://twitter.com/notionofanguish
https://www.instagram.com/nationoflanguage/
---
Text and Photos by Chi Ming Lai
4th February 2022