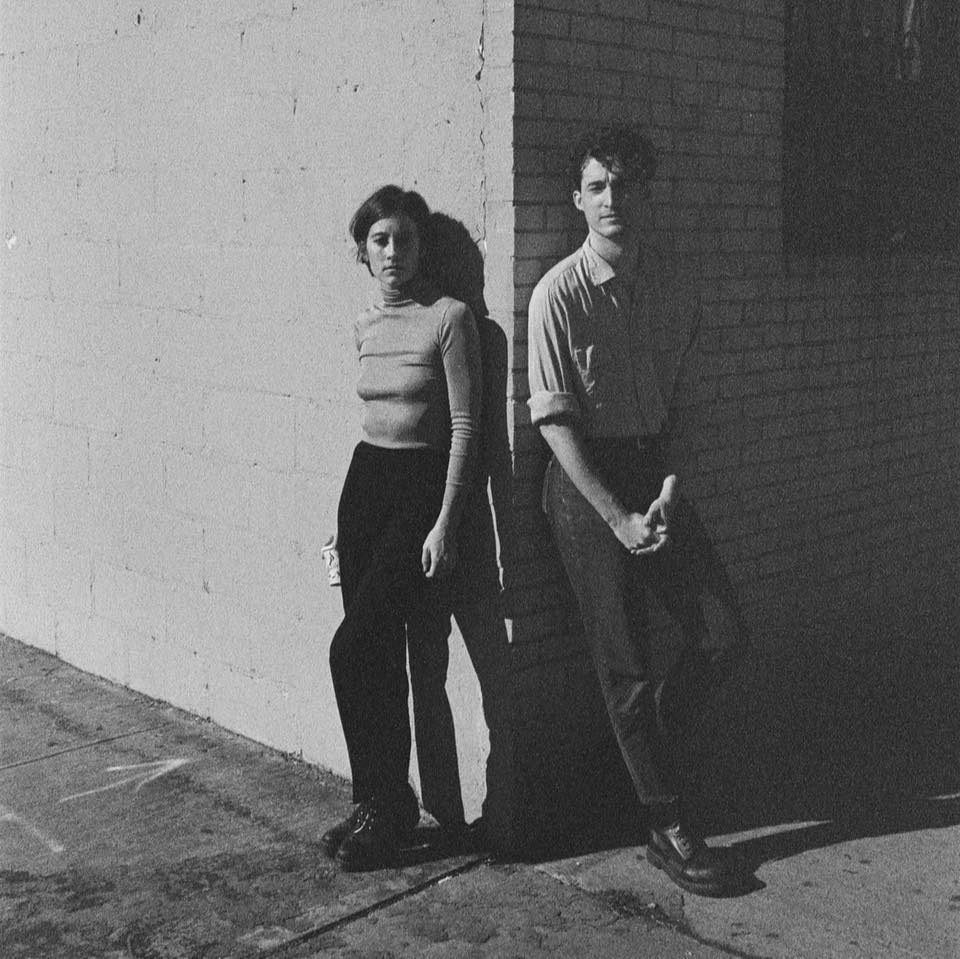 Brooklyn-based duo NATION OF LANGUAGE are singer / songwriter Ian Devaney and his wife Aidan Noell on keyboards.
Gifted with a voice of anguish, Devaney had fronted New Jersey alternative rock band THE STATIC JACKS who released their only album 'In Blue' in 2013.
Legend has it that NATION OF LANGUAGE came into being when Devaney heard OMD's 'Electricity' in his father's car for the first time in years, having grown up with it as part of his domestic soundtrack. This led to Devaney adopting what he termed the "beginner's mind" of those pioneering synth acts.
So he began writing songs with monophonic synths like the Behringer MS-1, Korg MS20 and Moog Sub37 while like OMD, also using bass guitar. Issuing a series of singles since 2016 including an electronic cover of PIXIES' 'Gouge Away', NATION OF LANGUAGE finally released their debut album 'Introduction, Presence' in Spring 2020.
Now if Rodney Cromwell had joined MIRRORS or if MIRRORS had more of a Factory Records fixation as opposed to looking up to OMD, then that would be the sound of NATION OF LANGUAGE. So despite having dense production aesthetics in common, the more inherent gloominess means that NATION OF LANGUAGE are perhaps less obviously immediate than MIRRORS. NATION OF LANGUAGE have also made more use of NEW ORDER style melodic lead bass provided by Michael Sui-Poi from THE STATIC JACKS, while Fabrizio Moretti from THE STROKES occasionally guested on drums.
'On Division St' is a close relative to 'Bizarre Love Triangle' with its sharp synth lines and programmed bass triplets, while 'Rush & Fever' plays with sequencers and electronic effects to reinforce the NEW ORDER influence but perhaps more unexpectedly, Devaney starts to sound like Morten Harket of A-HA.
The spectre of the Norwegian pop trio looms on the superb synth driven album highlight 'Friend Machine' which examines society's addiction to technology and the standalone synthpop flavoured single 'A Different Kind Of Life'. However, the shadier tones of  CHVRCHES collaborator Matt Berninger of THE NATIONAL is who Devaney mostly emulates vocally.
Album opener 'Tournament' imagines an artistic union of A-HA and LCD SOUNDSYSTEM while 'Automobile' adds full chords via some Roland Strings; continuing the driving theme, there's the partly spoken robopop of 'The Motorist'.
While the album closer 'The Wall & I' exhibits more of a post-punk feel like FM ATTACK meets SECTION 25, the glorious brand new single 'Deliver Me From Wondering Why' uses a more blippy construction and takes a leaf out of the more experimental phase of early OMD while eschewing bass guitar following the departure of Michael Sui-Poi.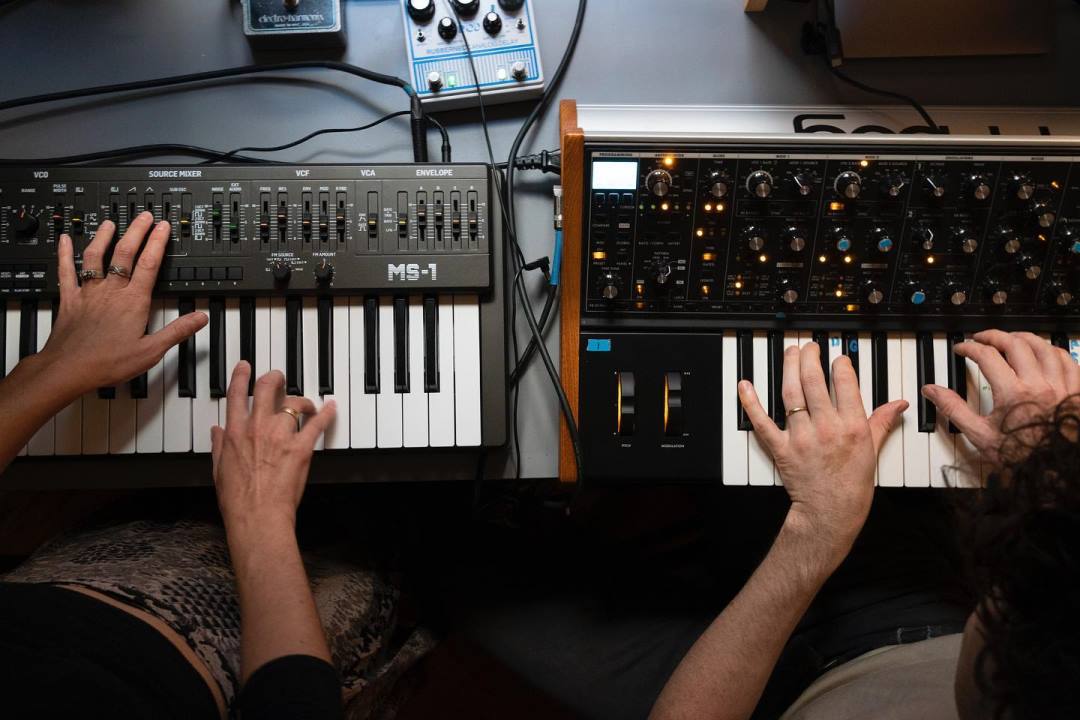 'A Different Kind Of Life' and 'Deliver Me From Wondering Why' both signal the next phase of NATION OF LANGUAGE and unlike MIRRORS who many are comparing them to, a second long player is a likely realisation.
It will be very interesting to see where the duo head next and whether the machines become not just friends but family…
---
'Deliver Me From Wondering Why' is available as a digital single, along with their back catalogue to date from https://nationoflanguage.bandcamp.com/
'Introduction, Presence' can be purchased as a vinyl LP from https://www.nationoflanguage.com/
https://www.facebook.com/nationoflanguage
https://twitter.com/notionofanguish
https://www.instagram.com/nationoflanguage/
https://open.spotify.com/artist/5JWBow4ywgKNQ5HBxY8hcz
---
Text by Chi Ming Lai
3rd March 2021