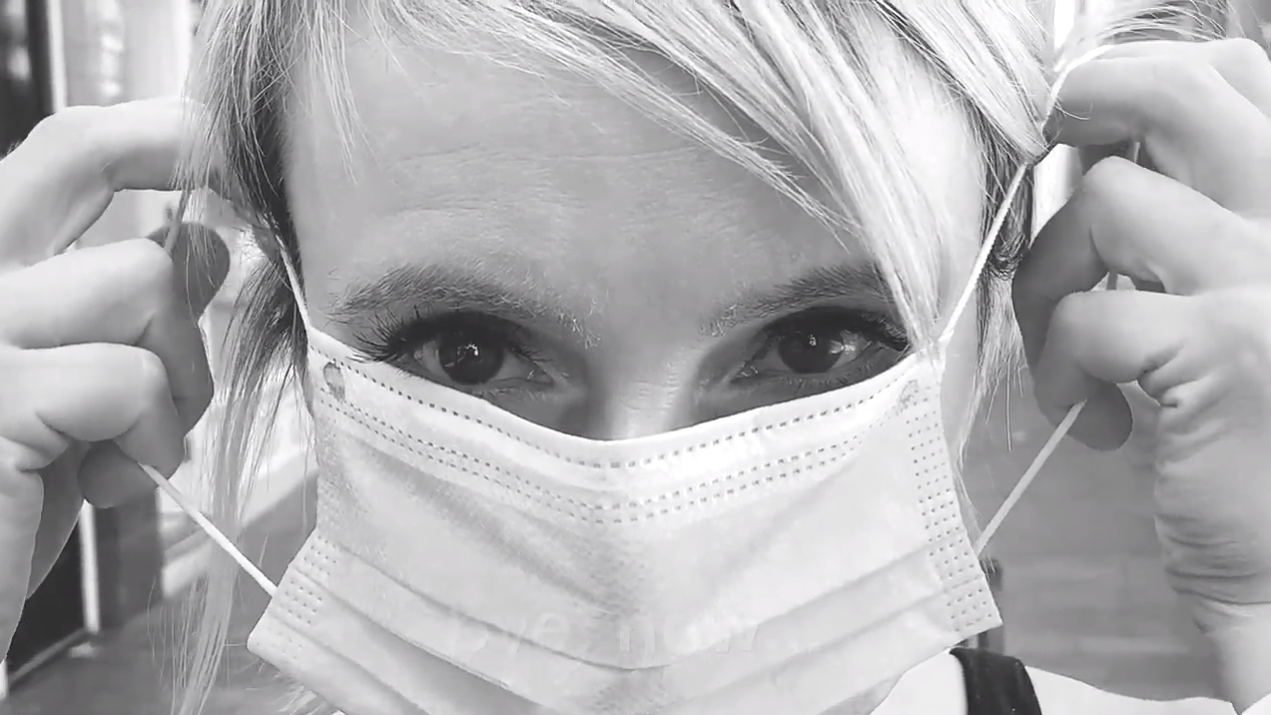 As a gesture of solidarity with fellow humans, DUBSTAR present 'Hygiene Strip'.
"'Hygiene Strip' was created at the height of the 2020 UK lockdown" said Sarah Blackwood to ELECTRICITYCLUB.CO.UK, "The writing, recording and video had to be done remotely, and it is the first collaboration with Stephen Hague and DUBSTAR to be released since the '90s."
Written by Sarah Blackwood, Chris Wilkie and Stephen Hague, the song itself is classic DUBSTAR and characterised by Blackwood's distinctively forlorn vocal presence. But there is also the subtle lifting air of PET SHOP BOYS looming to offer some hope in the haze of melancholy.
Hygiene strips of course have become common place now to remind the population of social distancing but of course, they could also be metaphorically referring to the removal of personal protective clothing for sterilisation or the role of face coverings, actions that ultimately affect life.
The self-made lyric video is a striking monochromatic affair highlighting the emotional tension and psychological effects of the worldwide lockdown; it concludes with Miss Blackwood starkly masking up…
Stephen Hague produced DUBSTAR's first two albums 'Disgraceful' and 'Goodbye' as well as their biggest hit singles 'Stars' and 'Not So Manic Now'. Now domiciled on the South Coast of England, the American became best known for working with OMD, PET SHOP BOYS, NEW ORDER and ERASURE.
While Hague has not worked with DUBSTAR since 1997, he and Sarah Blackwood have remained in contact over the years, so a recording reunion was almost inevitable. The 2018 comeback 'One' was produced by Youth but while new DUBSTAR material is being written and recorded, the release schedule has yet to be confirmed.
---
'Hygiene Strip'
is released as a digital single by Northern Writes and also available as a three track yellow vinyl 12 inch featuring extended and dub mixes direct from  https://dubstar.tmstor.es/cart/product.php?id=71377
DUBSTAR mecrchandise is available direct from https://dubstar.tmstor.es/
http://www.facebook.com/dubstaruk/
https://www.instagram.com/dubstaruk/
---
Text by Chi Ming Lai
27th August 2020, 27th October 2020