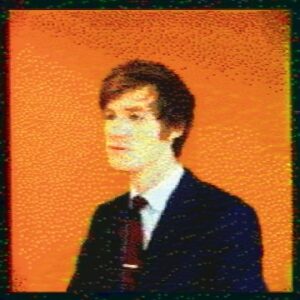 Before you even approach the music inside, the title of EAST INDIA YOUTH's second album is significant in that it succinctly sums up what commercial music has steadily become over the last few years.
Advances in audio mastering techniques and listening tastes have meant that record labels now demand that their new releases sound LOUD, in the false hope that it will allow their artists to be noticed above others.
Ironically, because major radio station deploy compression and limiting at the end of their broadcast signal chain, all tracks end up sounding the same volume, so it's a pretty futile enterprise which often results in the compromising of sound quality (DEPECHE MODE's 'Playing the Angel' is a much cited example of this).
'Culture of Volume' is the second album by EAST INDIA YOUTH, the moniker of solo musician William Doyle. It follows 'Total Strife Forever' which was nominated in 2014 for the Mercury Music Prize. The album itself showcases a diverse range of influences from PET SHOP BOYS, YAZOO through to OMD and even more progressive sources like PINK FLOYD, VANGELIS and TANGERINE DREAM.
The overture to the album 'The Juddering', opens like a long lost VANGELIS out-take from 'Blade Runner', heavily flanged and staccato panned synths eventually joined by rising polyphonic portamento chords. The track, which is also heavily indebted to DAVID BOWIE's 'Station to Station', then ends on a plaintive string synth melody as the gated chords fade out leading into the first vocal track 'End Result'.
An early of the highlight of the album, 'End Result' is initially striking because of the complex vocal melody, it introduces Doyle's voice perfectly, hitting a near falsetto range which glides beautifully above the musical elements which feature subtle 'You and Me Both' Fairlight-style tuned percussion textures.
The near Eastern inflection on the main vocal hook recalls MADONNA's classic William Orbit produced 'Frozen' and helps give the track a detached Arctic melancholic feel before a progressive ending featuring overdriven live drums and a soaring, gliding synth lead.
The epic outro explores similar territories to TANGERINE DREAM's 1978 album 'Cyclone' which not entirely successfully, tried to mix live drums with synths, sequencers and vocals. Hannah Peel additionally features on this track and is credited on strings throughout the album too.
The intro of 'Beaming White' is unashamedly poppy and saccharine (maybe a little too much so) but with its "conversation stretched to fill the night" lyric, gives the track a more darker feel in places. The underpinning Latin percussion (often underused in current electronic pop) and the sheer melody of the piece could easily have you imagining Neil Tennant providing vocals for the track instead of Doyle.
'Turn Away' starts with a wobbling LFO-based synth and almost jazz-inflected ride cymbals and syncopated drums – the track quickly shifts up a gear with rich ascending synths which track Doyle's vocal constantly throughout. The song's money shot and "YES!" moment is at 2'16" where a massive synth lead and drum break and shifting time signature completely restores faith that there are still a few current electronic producers out there that aren't afraid to write soaring melodies and use dynamics in their compositions. After a break for the chorus, 'Turn Away' ends after a final flourish with a slightly odd, but effective combination of resonant Moog bass notes and what sounds like sleigh bells.
Mid-album instrumental 'Entirety' is very much a homage to UNDERWORLD and stops 'Culture of Volume' from becoming too introspective, its aggressive bass and mix of 4/4 electronic drums climaxing in a simple synth melody which again leads back into the track's main motif.
The album's centerpiece is 'Carousel', other reviews have compared this to early SCOTT WALKER, but the opening half of OMD's 'Stanlow' looms large over this song. It takes an element of bravery to strip a track back this much and eschew any percussion over nearly six and a half minutes, but Doyle manages this with an exposed dramatic vocal performance that is full of melancholy, generating an almost religious atmosphere at points.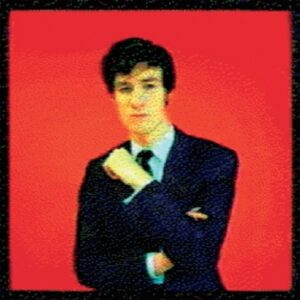 'Don't Look Backwards' evokes PET SHOP BOYS again without ever becoming a straight rip-off, whilst 'Hearts That Never' comes across as a 'Dark Side of the Moon'-era PINK FLOYD writing an electronic dance track with imperial phase UNDERWORLD.
'Culture of Volume' is an album that throws a hell of a lot of influences into one big melting pot, yet somehow manages via some superb songwriting to emerge the other end as a satisfying and cohesive body of work.
The only negative point (especially considering the title of the album) is that 'Culture of Volume' is really heavily mastered in places…
Maybe this is a bit of an in-joke, but it does detract in places during some of the more dynamic sections.
At this rate and with the slew of glowing reviews that it's gaining, there's every chance that 'Culture of Volume' will secure another Mercury nomination – Doyle is not afraid to sidestep most of the current fads in current electronic music production, and as a result creates something which will be less transient and have far more longevity. You will be hard pushed to hear a better song-based electronic album this year.
---
'Culture of Volume'
 is released by XL Recordings on CD, vinyl and download
EAST INDIA YOUTH with special guest HANNAH PEEL play the following UK dates:
Manchester Deaf Institute (27th May), Glasgow King Tuts (28th May), Sheffield Plug (30th May), Norwich Arts Centre (31st May), Bristol Exchange (2nd June), Brighton The Haunt (3rd June), London Village Underground (4th June), Ramsgate Music Hall (5th June)
---
Text by Paul Boddy
25th April 2015