Is it game over, or does it merely begin for the multitalented Beijing born experimental synth songstress?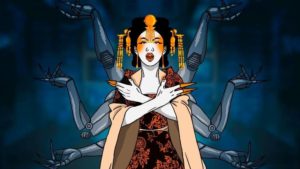 FIFI RONG has continued gathering interest thanks to her fresh musical approach, quirky instrumentalism and angelic voice.
And her latest EP 'Awake'
, which was aired right after her successful appearances with Swiss masters YELLO during their recent European tour, proves that the artist continues to explore various audio visual paths.
"'Awake' is about waking up to the truth after you have hypnotised yourself and deconstructing the paradoxes of human nature: subordination and rebellion, pain and joy, self-limitation and liberation", says Rong who never sticks to the set prescriptions and bends genres to what mood she may be in.
From the 'Awake' EP, 'Attack' comes packaged with an animated video of a computer game of Nicktendo (the name derived from Rong's collaborator on this track, Nick Ford), where the future world is destroyed and humans and mutants are at war. Rong, depicted as the Queen sends her robot army to fight the aggressors, but all her soldiers end up dead. All but one, who continues to slay the monsters console game style.
Loaded with ATARI and AMIGA vintage sounds, Manga graphics and all sorts of odd distorted noises, Rong continues to play with techno, drum 'n' bass and electronica as you DON'T know it.
Still managing to keep the whole thing melodic and tasty, the audience wonders which weapon she may choose to use. Although the video ends with her fall, this can only be the triumph for Rong, who tirelessly continues to wow with her musical know how and doesn't shy from bending the genre.
Go Fifi, ATTACK!
---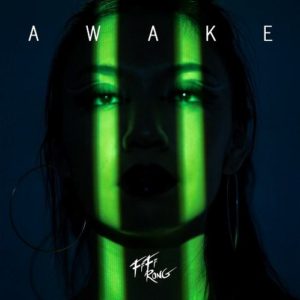 'Attack' is from the 'Awake'
EP which is available via the usual digital platforms
https://www.facebook.com/fifirongmusic/
https://www.instagram.com/fifirong/
---
Text by Monika Izabela Trigwell
4th May 2018