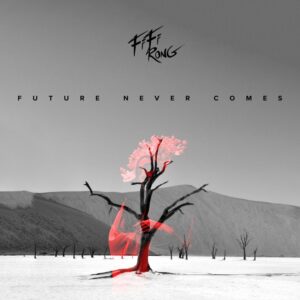 London based FIFI RONG, who fled her birthplace Beijing having been perceived as "weird" and totally misunderstood in her musical endeavours, has been busy polishing her unusual sound for a few years now.
Coagulating her Chinese folk influences with styles of artists such as MAZZY STAR and COCTEAU TWINS, Rong has been creating her own electronica hybrid with such devotion and conscience, that none other than Boris Blank of YELLO noticed her unparalleled distinctive expression.
The fruits of their collaboration can be heard on no less than three tracks on YELLO's 'Toy' album. Furthermore, Rong performed live alongside the Swiss masters during their recent Berlin shows.
Her latest EP, 'Forbidden Desire' caused a stir within the more arty lovers of high end electronica, showcasing the songstress' "snapshot of (her) latest development". The filigree vocals meander through the plethora of fascinating sounds, creating an aura of mysteriousness and uncertainty, which to Rong is "very individual and intimate language that I speak, with unfiltered and naked feelings of my own, for those who want to join me and listen to something real".
And now the 'Future Never Comes'…
Co-written and produced by long-time fan Mark Rose via the PledgeMusic campaign, Rong showcases the sound of an artist at top of her game.
Indeed, the dainty Chinese electro princess admits that: "'Future Never Comes' is by far the most epic-sounding track I've made, with a lyrical theme going back to my initial breakthrough of the fear for pursuing my dream and answering my calling. Making this track as a collaboration feels like taking a glorious vacation away from being immersed building my own island"
---
'Future Never Comes'
is available via the usual digital outlets
FIFI RONG plays London's Century Club on 4th November 2016
https://www.facebook.com/fifirongmusic/
---
Text by Monika Izabela Trigwell
2nd November 2016