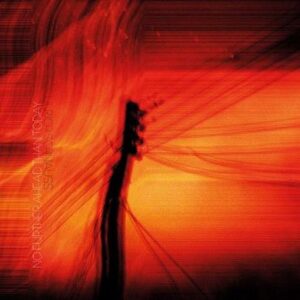 The new ULRICH SCHNAUSS album marks a departure for the established German synthesist in that it is the first that he has created primarily "in the box", ie it was produced mainly using software synths rather than the enviable collection of hardware equipment which resides in his London studio.
In spite of a different work ethic, all of the Schnauss trademarks are present and correct here; from the skippy / swung drum programming through to the euphoric/uplifting synth parts and the wall of sound Shoegaze elements.
First track 'Melts Into Air' doesn't mess around and soon hits the ground running in optimistic "up" mode; full of major chords and detuned / wavering synths. At two minutes in, the track takes an unexpected diversion into slightly darker territory and continues in full-pelt wall of sound mode before reaching a more chilled out conclusion. 'The Magic in You' betrays a little of Schnauss' Drum 'n' Bass roots, with its raised tempo and offbeat drum pattern. Also featuring a male vocal buried deep in the mix, the track recalls an electronic MY BLOODY VALENTINE.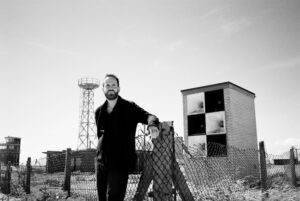 'Thoughtless Motion' has an instrumental DEPECHE MODE vibe to it with some 'Violator'-esque synth bass, analogue percussion sounds and a short burst of squelchy Roland TB303. The title track initially hinges around a selection of motorik analogue drum machine samples before lifting into an "up" bridge chord sequence. The track finally bursts joyfully into beautiful synthetic waves of sound after being joined by another distant male vocal low in the background.
With their fast interlocking synth parts and 32nd beat Christopher Franke-inspired sequencer work, the consecutive trio of 'Wait for Me', 'New Day Starts at Dawn' and 'Negative Sunrise' are the most TANGERINE DREAM-influenced tracks here; all give ample evidence as to why EDGAR FROESE introduced Schnauss into the band shortly before his passing in 2013. Musically, the former track's main riff distantly recalls BRONSKI BEAT's 'Smalltown Boy' whilst 'New Day Starts at Dawn' shifts between bell-like synthesis and ambient pad washes.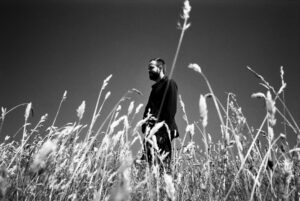 'Negative Sunrise' is not dissimilar to TANGERINE DREAM's 'Love On A Real Train' with melodic musical shifts cycling around a central unchanging sequencer part; three minutes in and an uplifting synth part joins the mix. Closing track 'Illusory Sun' has pseudo military-style drum rolls to accompany its shifting synth pads; the last three minutes of the track are super hypnotic with melody parts swamped in reverb to produce another "epic" piece.
At approximately 50 minutes in overall length, 'No Further Ahead Than Today' doesn't outstay its welcome, each of the tracks are pretty direct in nature and avoid the temptation with some ambient electronica to drift aimlessly, taking ages to actually progress anywhere.
As with much of Schnauss' work, the emphasis here is on textural synthesis rather than the more direct melodic nature of (say) JEAN-MICHEL JARRE. If there is a criticism, some of the tracks sound a little 'samey' in places, but repeated listens are needed to reveal the contrasting elements between the pieces.
With ULRICH SCHNAUSS' position in TANGERINE DREAM now secured, it will be interesting to see how a) he will influence them and b) how being part of this legendary band will impact upon his own music. Whatever happens, there is no denying that 'No Further Ahead Than Today' is the work of a musician who is at the top of his game and will provide nearly an hour's worth of quality listening for fans of primarily instrumental electronica.
---
With thanks to Sarah Puttock at Waveform Press
'No Further Ahead Than Today'
 is released through Scripted Realities
ULRICH SCHNAUSS has an in-store performance at London's Rough Trade East on Tuesday 8th November at 1:00pm, entry is free
http://www.ulrich-schnauss.com/
https://www.facebook.com/ulrichschnauss/
https://soundcloud.com/ulrich-schnauss
---
Text by Paul Boddy
7th November 2016