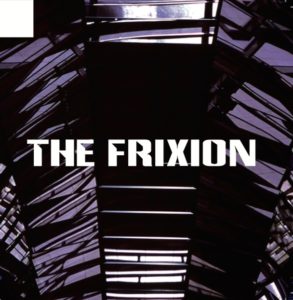 THE FRIXION are a new name, but the duo are both experienced hands…
British-born singer and lyricist Gene Serene emerged from Berlin's hedonistic club scene and teamed up with RADIOPHONIC WORKSHOP and CLOR cohort Bob Earland for her debut album 'The Polaris Experience' in 2015.
Meanwhile, synthesist and producer Lloyd Price is best known as a collaborator of SIGUE SIGUE SPUTNIK's Martin Degville and a member of alternative eyeliner punk combo MASSIVE EGO who released their most recent opus 'Beautiful Suicide' on Out of Line Records.
Forming in 2016, Serene and Price's combined sound mines both classic synthpop and Weimar Cabaret on their debut EP offering. The rich and stellar vocals of Gene Serene are on full display on the title track; 'If U Ever Wonder' oozes an accessibility reminiscent of LITTLE BOOTS, but thanks to Price's production and arrangement, there's a dark avant quality about it too.
The pop sensibilities continue on 'Heartbroke Disco', with Serene coming over like a Goth Kylie over Price's trancey Numan-eqsue backbone. The brooding musicality of 'From Dusk 'Til Dawn' exposes THE FRIXION's moodier side, the wobbling bass synth and minor key mode lifted by a great chorus that is countered by a haunting spy drama instrumental section.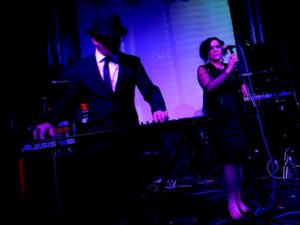 'We Walk A Line' swings in 6/8 like a mighty electro-COCTEAU TWINS trapped at Hansa Tonstudio, while to finish the five song collection, there's a tribute to The Purple One with a touching take of his 'Under The Cherry Moon'.
This excellent reinterpretation accentuates PRINCE's often hidden spiritual link to European pop forms and recalls 'The Rhythm Divine', YELLO's collaboration with Shirley Bassey.
The 'If U Ever Wonder' EP is a fine collection to launch THE FRIXION; the songs are varied enough while still having a core identity to build a connection with a curious electronic pop audience.
It's rather like making a good impression on a first date in the hope of at least getting a second one… and yes, ELECTRICITYCLUB.CO.UK would like its second date 😉
---
'If U Ever Wonder' will be available as a CD EP or download on 14th August 2017, pre-order from https://thefrixion.bandcamp.com/
https://www.facebook.com/TheFrixion/
https://twitter.com/TheFrixionBand
---
Text by Chi Ming Lai
29th July 2017