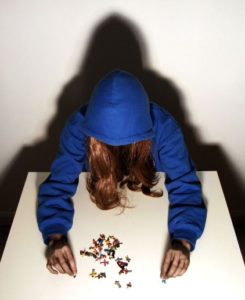 GAZELLE TWIN premiered her new album 'Unflesh' with a special performance at Birthdays in London's trendy Dalston district.
The live presentation showcased a heavier sound that has distinctly moved away from the cinematic hauntronica of debut album 'The Entire City' and interim EP 'Mammal'.
The moniker of Elizabeth Bernholz, GAZELLE TWIN has acquired an impressive host of admirers and collaborators including JOHN FOXX, GARY NUMAN and CLINT MANSELL.
'Unflesh' has with artistic violence allowed the Brighton based songstress to exorcise her demons.
Indeed, the closing number of the evening is appropriately titled 'Exorcise'; an impressively aggressive cross between PINK FLOYD's 'One The Run' and KRAFTWERK's 'Home Computer', it is accorded some extra uneasy resonance by Bernholz's deadpan commentary.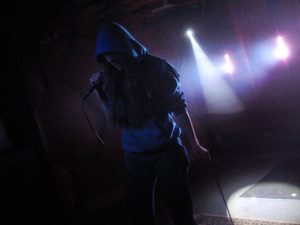 Clothed in a school-blue goodie with a head stocking and brown wig replacing the mysteriously veiled Elephant Woman look of her shows supporting JOHN FOXX & THE MATHS in late 2011, GAZELLE TWIN's new material has a more threatening intent, focussing on the more industrialised template introduced by 'Belly Of The Beast' and new single 'Anti Body'. The 'Unflesh' title track and 'I Feel Blood' are even barer but no less unsettling while 'Guts' follows a similar path but adds an almost PRINCE-like funk groove. Indeed, much of the material on 'Unflesh' is strangely danceable…
Elizabeth Bernholz kindly spoke with ELECTRICITYCLUB.CO.UK before her 'Unflesh' showcase to discuss her latest incarnation of expression.
How would you describe the differences in the way you've conceived 'Unflesh' compared with 'The Entire City' and the 'Mammal' EP?
The writing process has simplified. I restricted myself so that I ended up with a more direct and quite a lo-fi sound. There are connections with 'The Entire City', the first full length thing I ever wrote and produced, but the relationship with 'Unflesh' is minimal. It has been written very much with live performance in mind.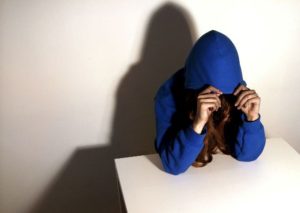 Titles such as 'Unflesh', 'Belly Of The Beast', 'Guts' and 'Anti Body' indicate you still have metaphysical concerns?
That's something I can't switch off. But I don't want to. There are rarely moments where I'm not considering the wider meaning of all things, on a day to day basis. I'll make a sandwich and think of the former life of all the ingredients, all these particles that are being slammed together to ultimately end up as my sh*t…
I like that sort of thought process. I'm hypersensitive to everything around me all the time. This is not always useful. I suffer from anxiety and have numerous phobias that mostly arose from childhood. I have overcome most of them through making music, and this record is very much a continuation of that process.
The 'Unflesh' project has been supported by a striking audio / visual component. The faceless girl in the school-blue sportswear… is the character in any way autobiographical?
100%. It's from a memory of school, 16 years ago. I chose to confront a difficult experience from that time, by re-embodying it. The difference is that this time I'm in control. A pretty simple exercise in self-help when you think about it… people will continue to be baffled and weirded-out by it, but that's OK. That's the fun part of it. That makes me want to do it even more.
When we last spoke, you described recording an album as being "a bit like doing a thesis". Has that still been the case with 'Unflesh'?
I researched anatomy – more as a hobby than being very academic about it. I'm especially interested in disease and mutations in nature. I have always enjoyed finding rhymes in nature – in structures, behaviours, rhythms etc. I also researched a lot of artists and artworks that deal with similar themes. I find doing this really rewarding and enlightening. There is so much out there to absorb.
Since 'The Entire City' was released, THE KNIFE returned with the uncompromising 'Shaking The Habitual'. What did you think of it and has it has any bearing on your own artistic directions for 'Unflesh'?
I had pretty much finished writing most of 'Unflesh' by the time 'Shaking The Habitual' came out, but I love that album of course and proudly align myself with its stance on politics, including the politics of performance art and how gender is dealt with in popular culture. Uncompromising is the key. They are one of the best conceptual performance groups out there right now. I wish there were more.
Claire Boucher aka GRIMES fedback to you about the demo of 'Anti Body'. I SPEAK MACHINE aka Tara Busch has also reworked 'Anti Body'. Do you feel an affinity with any of the current crop of female artists in electronic music?
I am asked this a lot… I guess because I am openly challenging the gender issue in performance. In the end, my interest is only in ideas. I might feel a great affinity with a very aggressive, masculine, male performer like Stefan Burnett (DEATH GRIPS) as well as a female artist who is exploring similar territory.
I think it's important not to make the distinction about gender being the reason behind it. Over emphasis can sometimes push the divide even further. I fully support other artists who are female of course, and I stand firmly behind the feminist and the LGBT debate which is very important to keep in the forefront of the mind.
GAZELLE TWIN, in its very essence, began as statement against a commercially driven world (and music industry), which constantly wants to remind me of my own sex and tell me what I'm supposed to do with it.
Your musical connections with JOHN FOXX & THE MATHS and the MemeTune collective have led to further collaborations with people such as Stephen Mallinder via the WRANGLER project. You're building up quite an impressive CV of collaborators?
It's insane… I was thinking about some of the people I've encountered or worked with over the last year and I'm incredibly lucky to have had introductions to legendary figures like John and Mal, and also GARY NUMAN. It's heavily down to my manager Steve Malins who is the chief orchestrator of all these connections and is really talented at connecting people very naturally, from very quite different backgrounds. Robin Rimbaud (aka SCANNER) has also introduced me to some amazing people too, such as WIRE's Colin Newman and Chris and Cosey of THROBBING GRISTLE. All of this is a privilege and I'm very grateful for that, but long may it continue.
I visited MemeTune a few months back and was strangely drawn to the Polymoog… was there a particular instrument or device that you saw out of the vast collection at MemeTune that particularly fascinated you?
Every time I go there, I notice something new and become lost in the awe of all these incredible instruments surrounding me. Of course I am impressed with the rare synths like the CS80 and the enormous wall of modulars, but the thing that blew me away most of all was actually the simplest… The Plate Reverb – which is just a huge wooden box containing one sheet of metal, an amp and a dampener, with one big metal dial on top to change the tension of the metal. You turn it on from downstairs in the studio and can hear everything going through it upstairs. It's really, really incredible.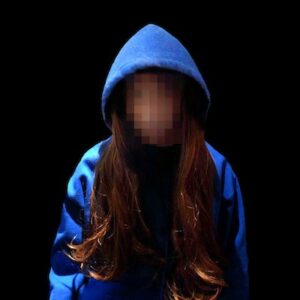 You're known for experimenting with vocal processing in your music. Have there been any new techniques that you've discovered which have shaped this album and perhaps your approach to live work.
The majority of my new material is about spoken and often whispered lyrics rather than sung. There's a certain skill to achieving that in a live setting because it requires a different kind of performance.
In contrast, I have also included a lot of chest voice passages which feel great to perform.
I have tried to emulate techniques from Bulgarian Folk singers for these elements, bending my voice into new shapes. There's still a fair amount of processing going on in this record, but it's more upfront than anything I have done before.
You're playing live to showcase the album. How do you feel about live work? Is it something you want to do, or feel you have to do?
Performing live requires so much effort. Not just working the songs into a live format, then rehearsing over and over and over again (which I really hate), but to then have to get through the nerves, deal with the gamble of the sound being alright after soundcheck (it SO often isn't), and then to recover quickly after all that stress and do it all over again… It's a hard job, but I consider it a challenge. I do want to perform more and try to garner more satisfaction from the process.
What are your hopes and fears for the future?
Good Health / Bad Health (respectively)
---
ELECTRICITYCLUB.CO.UK gives its sincerest thanks to Elizabeth Bernholz
Special thanks also to Jeff Schofield at Type PR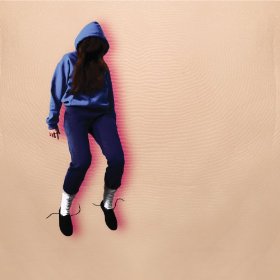 'Anti Body' is released by Anti-Ghost Moon Ray / Last Gang as a digital download and limited 12″ vinyl. It features the exclusive track 'Phobia' plus remixes by WRANGLER and I SPEAK MACHINE
'Unflesh' will be released later in 2014
Forthcoming GAZELLE TWIN 2014 live appearances include: St Gallen Grabenhalle (28 May – with PLANNINGTOROCK and BERNHOLZ), Hamburg Vogel Ball Festival (2nd August) and Glasgow Old Fruitmarket (3rd October – with WRANGLER and SCANNER)
https://www.facebook.com/gazelletwin
http://www.antighostmoonray.com
---
Text and Interview by Chi Ming Lai
Photos by Esther Springett except live photo by Chi Ming Lai
26th May 2014