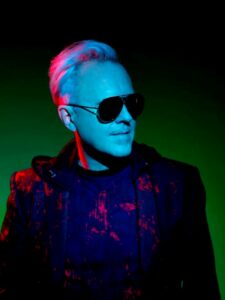 Celebrating the 35th anniversary of his debut album 'Humans Lib' and with a promise that he will be "bringing a lot of synths", HOWARD JONES will be touring UK theatres this May.
The tour will also see the launch of his brand new album 'Transform'
, his first since 2015's 'Engage' multi-media project. A practicing Buddhist for over 20 years, the album's concept outlines "the idea that if we want to change the world for the benefit of everyone, first we have to start with ourselves."
From it comes a sparklingly catchy new single 'Hero In Your Eyes' which reflects the long player's distinctly classic feel with sequencers and feel good beats galore.
In some ways, 'Hero In Your Eyes' captures a similarly soulful style to the recent SOFT CELL comeback song 'Northern Lights'. While there are aesthetic references to the past, 'Tin Man' is catchy synthpop for the 21st Century.
In the accompanying visual presentation, our hero is seen reminiscing on his career with archive footage projected over him; but the stars of the video undoubtedly are his Moog Prodigy, Roland TR808, Sequential Circuits Pro-One and Roland Jupiter 8, perhaps the four instruments most associated with his imperial years.
In a spirit of collaboration, 'Transform' includes three tracks featuring American producer and synth enthusiast BT, best known for his dance hit 'Flaming June' with Paul Van Dyk and producing NSYNC's 'Pop'. Of course, HOWARD JONES had his own flirtation with contemporary pop by co-writing and co-producing 'Blue' for SUGABABES in 2002.
The album also features the previously released 2016 Schaffel synth stomper 'Eagle Will Fly Again' from 'Fly', the various artists soundtrack souvenir of the 'Eddie The Eagle' biopic and the excellent taster single 'Beating Mr Neg', a rallying cry against negativity.
Despite being just a year short of receiving his bus pass, HOWARD JONES retains his positive zest for life to inspire creativity, something that has ensured him a loyal following for three and a half decades.
---
With grateful thanks to Asher Alexander at Republic Media
'Transform'
is released on 10th May 2019 by Dtox Records as a deluxe 2CD with book, standard CD, vinyl LP and download, pre-order from https://www.musicglue.com/howard-jones/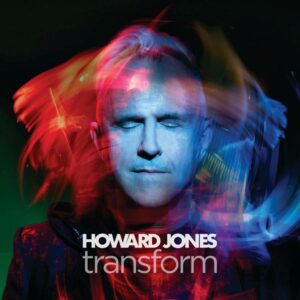 HOWARD JONES 2019 35th Anniversary 'Transform' tour with special guests CHINA CRISIS includes:
Birmingham Symphony Hall (23rd May), Southend Cliffs Pavilion (24th May), London Palladium (25th May), Cardiff St David's Hall (26th May), Leicester De Montfort Hall (29th May), Manchester Bridgewater Hall (30th May), Edinburgh Queens Hall (31st May), Gateshead Sage (1st June)
https://www.facebook.com/howardjones
https://twitter.com/howardjones
https://www.instagram.com/thehoward_jones/
---
Text by Chi Ming Lai
Photos by Simon Fowler
3rd April 2019