Gavin Dwight and Jen Cosgrave are the new Irish / Australian electronic pop duo AGE.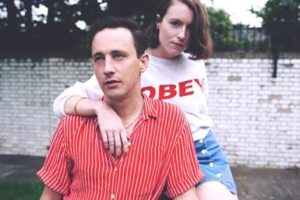 Their debut single 'Peaks' is a wonderfully atmospheric dance tune that's perfect for those who prefer things to not be quite so bangin'.
Indeed as Dwight explains with the lyrics; "We wrote 'Peaks' at a time when we could see a lot of people around us crossing over the line of what's safe and not taking care of themselves. We live in a place and a city where it's too easy to do. It's a love song to those people."
With its piercing layers of synths and bursts of live percussion during its climax, 'Peaks' comes with a great video accompaniment with expansive earth shots and enigmatic slow-mo of the duetting duo that more than compliments the panoramic Nordic nature of 'Peaks'. Certainly the audio / visual aspects of AGE seem suitably synchronised with 'Peaks'.
It's a great first salvo but what else do AGE have on offer? Their upcoming single 'Dislocate' is a variation on the theme set laid down by 'Peaks' and adds some enticing pitch bent synth. AGE are currently in the studio working on their debut EP so hopefully, they will have plenty more up their sleeves.
It is always difficult to judge the true potential of an act after only one song. But then in the Summer of 2012, ELECTRICITYCLUB.CO.UK took a punt on a trio of Glaswegians named CHVRCHES after just one song and that turned out alright…
---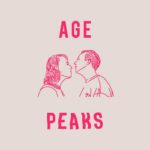 'Peaks'
is released as a download single on 14th July 2017
https://www.facebook.com/AGEismusic/
https://twitter.com/AGE_ismusic
https://www.instagram.com/ageismusic/
---
Text by Chi Ming Lai
19th July 2017