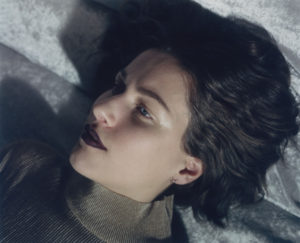 Berlin based Norwegian songstress and multi-instrumentalist FARAO could be next to follow her compatriot SUSANNE SUNDFØR onto the wider world stage with her brand of prog pop.
The musical vehicle of Kari Jahnsen, FARAO formally launches her second album 'Pure-O'
with a self-directed and edited video for the captivating 'Lula Loves You'
, an electro driven number laced with sub-bass that is loosely inspired by the David Lynch film 'Wild At Heart'.
The grainy stoic video gives ample opportunity for gear geeks to play 'Name That Synth' and showcases Jahnsen's new found interest in collecting Soviet-built analogue instruments. Alongside a Formanta Polivoks duophonic, a Elektronika EM-25 string machine can be seen. Meanwhile better known vintage equipment like a Korg Delta and a Sequential Drumtraks also make an appearance.
'Lula Loves You' follows the superbly rousing trailer single 'The Ghost Ship'
which was championed by Hannah Peel when she stood in for Guy Garvey on his BBC 6 Music radio show 'Finest Hour' in May. That particular song was about losing a sense of direction but it would seem artistically as least, Jahnsen is focussed, presenting 'Pure-O' as her statement on the "the curious dichotomy between beauty and destructiveness in sex and relationships".
Combining vintage synths, harps, minimalism, disco and even a touch of R'n'B on 'Pure-O', FARAO adds some Cold War chic to develop further on that Nordic mystery which won acclaim for her quirky folk-tinged 2015 debut long player 'Till It's All Forgotten'.
---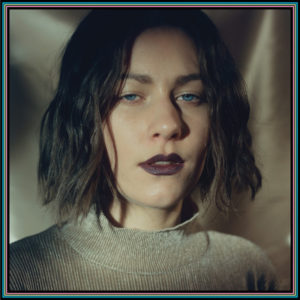 'Lula Loves You'
and 'The Ghost Ship'
are from the album 'Pure-O'
which will be released by Western Vinyl and Su Tissue Records on 19th October 2018 in transparent vinyl LP, black vinyl LP, CD and digital formats, pre-order from http://westernvinyl.com/shop/wv177
FARAO plays live at The Sebright Arms in London on Wednesday 17th October 2018
https://www.facebook.com/faraomusic/
https://twitter.com/faraomusic
https://www.instagram.com/faraomusic/
---
Text by Chi Ming Lai
Photo by Maxime Imbert
8th August 2018