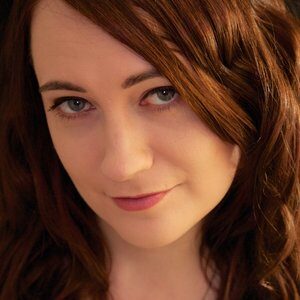 2013 has been a fantastic year for electronic pop with a number of the evergreens from the first phase returning to produce some of their best work for many years while new forms have also flourished, particularly from North America.
And although several acts from the EU have impressed, the domestic scene on both sides of the channel has been disappointing with some acts taking the term synth revival a little too literally!
However, from East London comes a burst of snarling energy under the name of GAPTOOTH. The moniker of singer/musician Hannah Lucy, she will shortly be releasing her debut album 'Connections / Departures'.
A fierce blend of indie electro disco and sexual politics, the album opener 'Ladykillers' is her calling card with an amalgam of feisty Swedish combo THE SOUNDS and GOSSIP's more recent pure pop experiments. BBC 6 Music's Camilla Pia said GAPTOOTH "combines electronic music with scuzzy riffs to danceable effect".
'Connections / Departures' has been co-produced by production team A Scholar & A Physician who have worked with CHICKS ON SPEED and PINEY GIR from the much missed duo VIC TWENTY. Among its highlights is a duet 'Enduring Freedom' with Ollie Horton from one-time great white synth hopes TRADEMARK who supported THE HUMAN LEAGUE in their time and produced a cover version of DEPECHE MODE's 'Enjoy The Silence' for lost girl group RED BLOODED WOMEN in 2009.
There's also the endearing chip pop blend of 'Baggage' and kitchen sink drama of 'Plans and Friends and Records'which comes over like a fantasy collaboration between DUBSTAR and a less shouty SHAMPOO! While her debut is not flawless and at times, the prominent guitar can get over bearing, GAPTOOTH shows great promise and potential. Her development over the next few years will be an interesting journey.
---
'Connections / Departures' is released as a download album on 18th November 2013 but available as a limited edition CD from www.gaptoothmusic.co.uk
https://www.facebook.com/gaptoothmusic
---
Text by Chi Ming Lai
Photo by Steve Dawson
5th November 2013