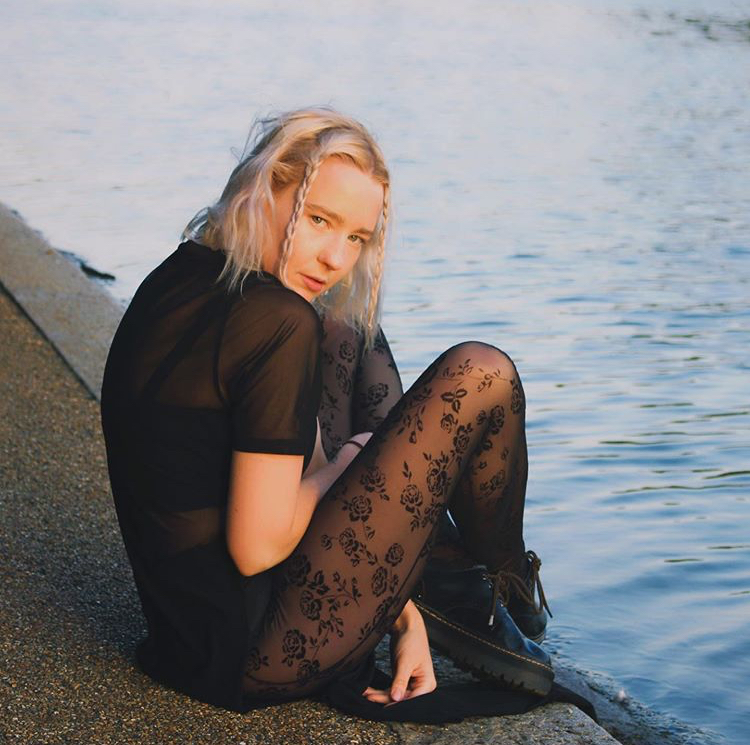 Now if JRR Tolkien had manufactured a pop star, he'd have probably have come up with avant pop songstress GEISTE.
GEISTE is the musical vehicle of Marie Chabrelie, a young singer / songwriter / producer from near St Tropez.
She began as an acoustic act with a trip-hop past before she found that her fantasy storytelling could enter a more intriguing sonic universe using electronics.
The environmentally conscious battlecry of 'Ocean' has been her opening statement.
Outlining her widescreen synthy cinematics and impressive vocals capturing the angsty emotion of ZOLA JESUS, the picturesque visual presentation for 'Ocean' directed by Jean Dakar magnificently illustrates 'Ocean', with GEISTE's animated movements in light and shade.
Framed in forlorn melancholy, songs like 'I Just Feel Really Empty Inside All The Time', 'She Wants ME Dead', 'Solitary Rides', 'Omen' and 'I Can't Wait Until You Burn Me Down' all suggest that GEISTE inhabits a very heavy ghostly world, but there is melody amongst the inherent darkness.
However on 'Twig', GEISTE demonstrates that she knows her way around a good dance pop tune, while the jazzier vibes of 'On My Mind' with AR FERDINAND shows a willingness to occasionally collaborate and depart from her fantasia.
The most recent GEISTE single 'Anthems' is swathed in a building percussive drama recalling the rhythmic fervour of NIKI & THE DOVE, but the upcoming release 'Utopia' tests out her vocal range over a collage of rumbling bass, virtual choir, synthetic orchestrations and tribal rattles.
Haunting, captivating and endearing, GEISTE takes you into her moody escapist musical world. Promising further surprises, her triumphant opening spot at London's 100 Club for EMIKA and FIFI RONG was merely a taster.
---
'Anthems'
and 'Ocean'
are available as digital singles via the usual online platforms
https://www.facebook.com/geistefromashes/
https://twitter.com/geistefromashes
https://www.instagram.com/geistefromashes/
https://open.spotify.com/artist/0Rcx8Fs982C9oeE1lRm9iJ
---
Text by Chi Ming Lai
30th December 2019