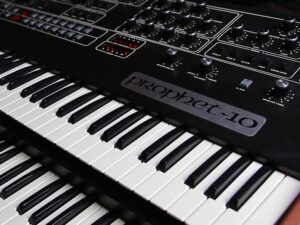 To narrow down ten years of electronic pop to 30 songs was always going to be a challenging task.
But ELECTRICITYCLUB.CO.UK has given it a go to offer its own subjective twist.
As the decade started, female artists like LITTLE BOOTS, LA ROUX and LADYHAWKE had appeared to have been making in-roads into the mainstream as new flag bearers for the synthesizer.
But it proved to be something of a false dawn and while those artists continue today, the music that has made the most lasting impact between 2010-2019 has been made by evergreens from Synth Britannia whose talent has not subsided or independently minded musicians who focussed on art over commerce but didn't forget to throw in a tune along the way.
As per usual, ELECTRICITYCLUB.CO.UK's lists are all about rules. So this one has not only been restricted to one song per artist moniker but also to one vocalist. Hence SIN COS TAN just get the nod over VILLA NAH, while MIRRORS take preference over James New's guest slot for FOTONOVELA on 'Our Sorrow' and the Midge Ure vocalled 'Glorious' has been chosen instead ULTRAVOX's 'Live'.
Presented in alphabetical order, here are our 30 SONGS OF THE DECADE 2010-2019…
---
AESTHETIC PERFECTION featuring NYXX Rhythm + Control – Electro Mix (2017)
With alternative songstress NYXX on additional vocals, 'Rhythm + Control' saw Daniel Graves take his industrial pop to the next level. The magnificent Electro Mix successfully realised an oddball blend of Darren Hayes, Britney Spears and Marilyn Manson. With a mightily elastic bassline, when asked whether ELECTRICITYCLUB.CO.UK had gone crazy coming up with the comparison, Daniel Graves replied "God no. Spot on, guys!" adding "The goal was to cram as many features into one song and have fun with it as possible."
Available as a download single via https://aestheticperfection.bandcamp.com/album/rhythm-control-out-of-control-mixes
http://aesthetic-perfection.net/
---
JOHAN BAECKSTROM Synth Is Not Dead (2015)
Close to the heart of ELECTRICITYCLUB.CO.UK with its solidarity to the synth, Synth Is Not Dead' is a touching tribute to Messrs Clarke, Gore, Hütter and Schneider. Johan Baeckstrom said: "I guess I just wanted to reflect on the fact that there still IS a synthpop scene with some really great bands, both old and new. In another way, the song is sort of my 'thank you' to some of the artists that inspired me for several decades – some of them are mentioned in the lyrics, but far from all of course".
Available on the EP 'Come With Me' via Progress Productions
https://www.facebook.com/bstrommusic/
---
KARL BARTOS Without A Trace Of Emotion (2013)
'Without A Trace Of Emotion' saw Karl Bartos conversing with his showroom dummy Herr Karl and confronting his demons as an ex-member of the world's most iconic electronic group. But whereas his former colleague Wolfgang Flür vented his spleen in book form with 'I Was A Robot', Bartos took a more ironic musical approach with the line "I wish I could remix my life to another beat" summing up a wry reference to 'The Mix' project which drove him out of Kling Klang!
Available on the album 'Off The Record' via Bureau B
---
BEYOND THE WIZARD'S SLEEVE featuring HANNAH PEEL Diagram Girl (2016)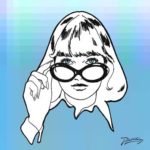 BEYOND THE WIZARDS SLEEVE's 'Diagram Girl' was the work of Erol Alkan and Richard Norris of THE GRID. Featuring the unisex vocals of Hannah Peel, a deeper pitch shift provided a psychedelic out-of-this-world feel which bizarrely fitted in alongside the songstress' dreamily breathy tones.  "They wanted me to sound like a man!" she remembered. Meanwhile the pulsing electronic soundtrack had surreal echoes of OMD, in particular their lesser known minor hit 'Secret'.
Available on the single 'Diagram Girl'
via Phantasy Sound
https://www.facebook.com/beyondthewizardssleeve/
---
CHROMATICS Shadow (2015)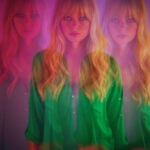 Muscian, producer and Italians Do It Better head honcho Johnny Jewel, has lways been into all things Lynchian. So when CHROMATICS released the dreamy Badalamenti-inspired 'Shadow', it instantly recalled The Black Lodge's red curtains in that sleepy Washington town. With Ruth Radelet's wispy vocal and an eerie string machine for the main melodic theme, the ghostly wistful tune later came to further prominence thanks to its inclusion in 'Twin Peaks: The Return' in 2017.
Available on the album 'Twin Peaks (Music from the Limited Event Series)'
(V/A) via Rhino Records
https://www.facebook.com/CHROMATICSBAND/
---
CHVRCHES Clearest Blue (2015)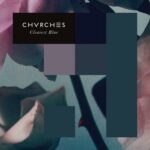 CHVRCHES stuck to the synthpop template of their 2013 debut and as a result, delivered what LITTLE BOOTS, LA ROUX, and LADYHAWKE and HURTS all failed to do… a decent second album! The propulsive four-to-the-floor action of 'Clearest Blue' was wonderfully held in a state of tension before WHACK, there was a dynamic surprise in the final third that recalled the classic overtures of Vince Clarke. The song was electronic pop magnificence embroiled.
Available on the album 'Every Open Eye'
via Virgin Records
---
RODNEY CROMWELL Black Dog (2015)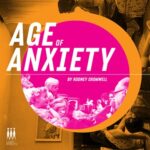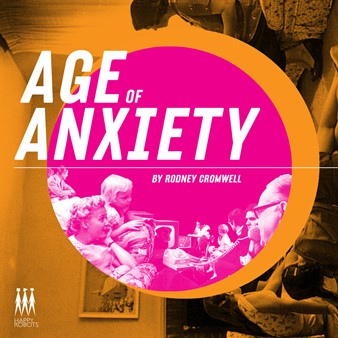 RODNEY CROMWELL is the alter-ego of Adam Cresswell, formally of ARTHUR & MARTHA. 'Black Dog' recalled the pulsing post-punk miserablism of SECTION 25 and was embellished by some Hooky styled bass. As with NEW ORDER's 'Temptation', despite the inherent melancholy, there was an optimistic light at the end of the tunnel that made 'Black Dog' a most joyous listening experience despite its very personal themes of love, loss, depression and redemption.
Available on the album 'Age Of Anxiety' via https://www.happyrobots.co.uk/botshop
---
DURAN DURAN Being Followed (2011)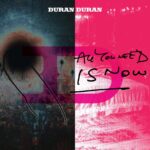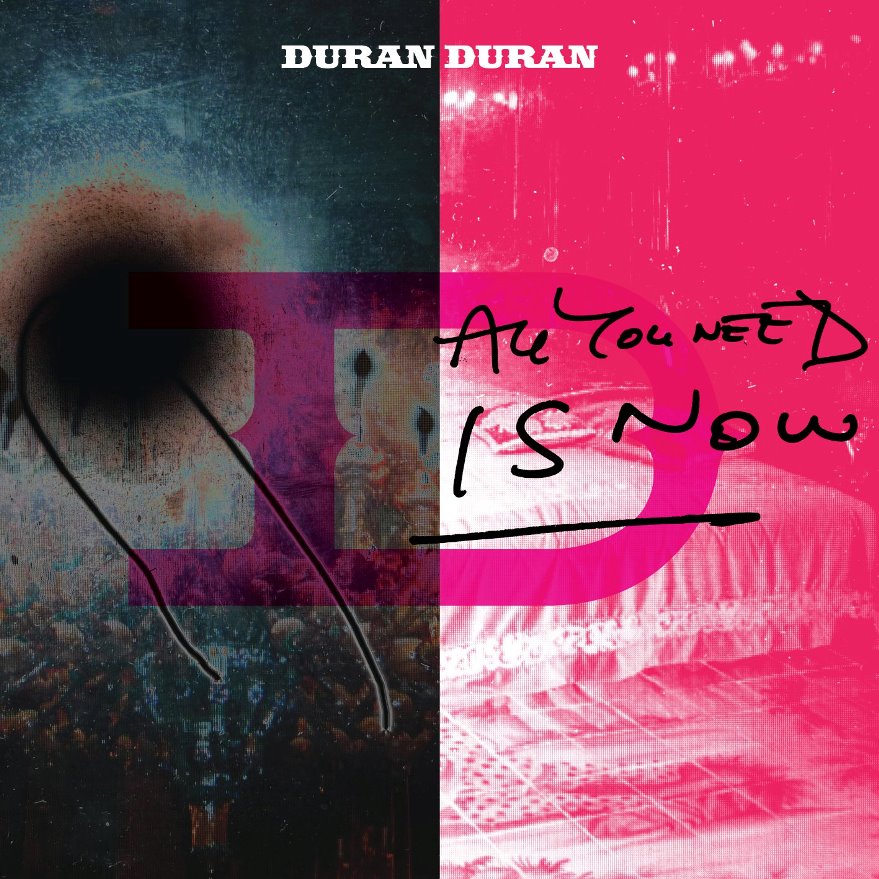 The 'All You Need Is Now' album saw DURAN DURAN cyclically return to the funk-led syncopated pop of their first two classic albums. A superb sequencer assisted disco number with a tingling metallic edge, 'Being Followed' hinted at THE CURE's 'A Forest' while Nick Rhodes' vintage string machine captured the tension of post 9/11 paranoia. Simon Le Bon gave his wayward all and while he has technically never had a great voice, what he delivered was unique AND untouchable…
Available on the album 'All You Need Is Now'
via Tape Modern
---
EAST INDIA YOUTH Carousel (2015)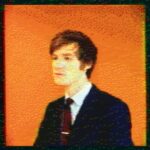 Despite EAST INDIA YOUTH being no more as a project, the debut long player 'Total Strife' pointed towards William Doyle's potential to pen sublime pop, and with the follow-up 'Culture Of Volume', the album's centrepiece was 'Carousel'. It imagined OMD's 'Stanlow' reworked during Brian Eno's sessions for 'Apollo: Soundtracks & Atmospheres'. With no percussive elements and over six minutes in length, Doyle gave a dramatic vocal performance resonating in beautifully crystalline melancholy.
Available on the album 'Culture of Volume'
via XL Recordings
---
RUSTY EGAN featuring MIDGE URE Glorious (2016)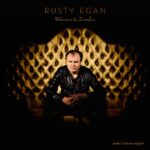 'Glorious' not only reunited Midge Ure with Rusty Egan but also Chris Payne who co-wrote 'Fade To Grey'; Ure told ELECTRICITYCLUB.CO.UK: "I liked the music, but I didn't think the song / melody / lyrics were strong enough, so I rewrote all of that in my studio. I stripped the demo down to the basic track, edited it down into a more 'song like' format and started working on a glorious melody. I added the main melodic synth line and layered guitars over it, ending with the 'hopefully' uplifting solo over the outro".
Available on the RUSTY EGAN album 'Welcome To The Dance Floor'
 via Black Mosaic
---
EMIKA Promises (2018)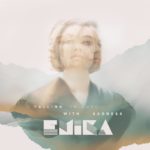 With 'Falling In Love With Sadness', EMIKA produced one of the best electronic albums of 2018. The record was a concept album of sorts, a musical reflection on generations of sadness within the Anglo-Czech musician's family. The pacey 'Promises' made the most of her lower and higher vocal registers, providing an eerie cascading harmonic with some rumbling dubby tension and booming stabs driving Eastwards with solemn spine tingling qualities.
Available on the album 'Falling In Love With Sadness' via Emika Records
---
JOHN FOXX & JORI HULKKONEN Evangeline (2013)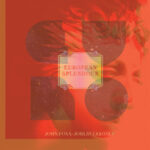 John Foxx and Jori Hulkkonen had worked together previously on singular songs like 'Dislocated' and 'Never Been Here Before', but never before on a body of work with a conceptual theme. 'European Splendour' took on a grainier downtempo template and the lead track 'Evangeline' was all the more beautiful for it. Full of depth, coupled with an anthemic chorus and vibrant exchange of character throughout, this rousing yet soothingly futuristic number was quite otherworldly.
Available on the EP 'European Splendour'
via Sugarcane Records
---
FIAT LUX It's You (2018)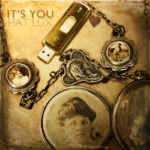 Releasing their first new material in over three decades, FIAT LUX returned with the most splendid 'It's You'. As well as the bassline and harmony from David P Crickmore, the sax style was a fitting tribute to the sadly departed Ian Nelson. Singer Steve Wright said: "Lyrically, I hope, it expresses feelings that possibly everyone can relate to…" in this gloriously optimistic tune about finding love again in midlife. Their long awaited debut album 'Saved Symmetry' finally came out in 2019.
Available on the album 'Saved Symmetry'
via Splid Records
---
GOLDFRAPP Dreaming (2010)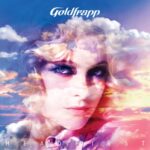 As the title suggested, the gorgeous and sophisticated 'Dreaming' adopted a distinctly European flavour compared with the mid-Atlantic AOR focus of songs like 'Rocket', 'Alive' and 'Believer' on the 'Head First' album. Alison Goldfrapp's voice resonated angelically with beautiful high-register chorus alongside the with pulsing sequences and string machine washes of Will Gregory's primarily electronic arrangement complimented by Davide Rossi's cinematic orchestrations.
Available on the album 'Head First'
via Mute Records
---
IAMX Ghosts Of Utopia (2011)
The Berlin period of IAMX has maintained a special quality in that Chris Corner captured an electro Gothic aesthetic that combined the theatrics of Weimar Cabaret with themes of sex, alienation and dependency. Despite the lyrical content, Corner's songs were always strongly melodic with an accessible grandeur. 'Ghosts Of Utopia' had instant appeal for a dance in the dark with exhilarating mechanical drive. His scream of "this is psychosis" was wholly believable!
Available on the album 'Volatile Times'
via Orphic
---
IAMAMIWHOAMI Hunting For Pearls (2014)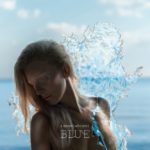 As IAMAMIWHOAMI, Jonna Lee and Claes Björklund offered icy musical art. 'Hunting For Pearls' featured wonderfully pulsing sequences and trancey atmospheres, coupled with beautifully rich vocals. With a mysterious falsetto reach, the air might have been cold outside but inside, things were warm if delightfully odd. If Kate Bush made a modern electronic dance record at ABBA's Polar Studios, it would probably have sounded like this. Jonna Lee continues the artistic adventure now as IONNALEE.
Available on the album 'Blue'
via towhomitmayconcern
http://www.towhomitmayconcern.cc/
---
KITE Up For Life (2015)
Sweden's KITE are probably the best synth act in Europe right now. Nicklas Stenemo and Christian Berg's wonderfully exuberant array of sounds and rugged majestic vocals certainly deserve a much larger audience. Issuing only EPs and never albums, the magnificent progressive electronic epic 'Up For Life' was a two-part nine minute masterpiece, the passionate and sublime first half mutated into a beautifully surreal journey of VANGELIS-like proportions for its second.
Available on the EP 'VI'
via Progress Productions
https://www.facebook.com/KiteHQ
---
KATJA VON KASSEL Someday (2018)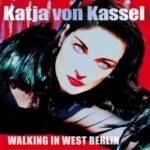 Asking if "it is foolish to dream", 'Someday' saw Katja von Kassel questioning a moment of passionate haste. "The phrase 'Someday' just opened it all up and everything else just fell into place." the chanteuse said. Capturing the beautiful melancholy of Billy Mackenzie, the doomed romantic tragedy of the sadly departed Scot was echoed by the chanteuse's deep forlorn delivery, accompanied by Chris Payne's hypnotic bassline and haunting vox humana treatment over a simple rhythmic loop.
Available on the EP 'Walking In West Berlin' via https://katjavonkassel.bandcamp.com/
https://www.facebook.com/KatjavKassel/
---
LADYTRON Ambulances (2011)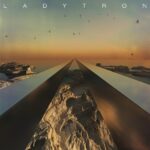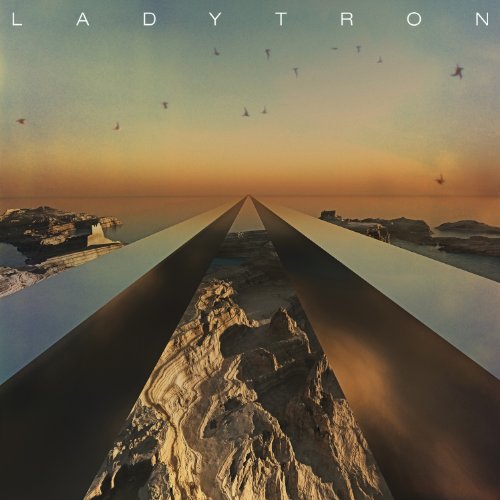 The beautiful 'Ambulances' was totally different to anything LADYTRON had done before, almost in te vein of SIOUXSIE & THE BANSHEES. Moving at a much slower pace, Helen Marnie's voice adopted an unexpected angelic falsetto over the lush spacious mix featuring dramatic strings, synthetic timpani and an almost random hi-hat pattern. Daniel Hunt said he "wanted it to sound ethereal and otherworldly" and with a glorious crescendo, 'Ambulances' was certainly something to be to be savoured.
Available on the album 'Gravity The Seducer'
  via Nettwerk Productions,
---
MARSHEAUX Monument (2015)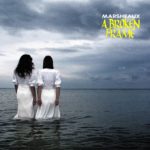 A worthy of re-assessment of DEPECHE MODE 'A Broken Frame' was long overdue and MARSHEAUX have certainly gave a number of its songs some interesting arrangements. Their version of 'Monument' borrowed its bassline from latter day DM B-side 'Painkiller'. Combined with the wispily resigned vocals of Marianthi Melitsi and Sophie Sarigiannidou, it provided a tense soundtrack. It's not often that cover versions are better than the originals, but this was one of them.
Available on the album 'A Broken Frame'
via Undo Records
https://www.facebook.com/marsheaux
---
MIRRORS Ways To An End (2010)
With their smart suits, MIRRORS presented an intense and artful approach to electronic pop that recalled Dindisc era OMD. With a dense synthetic chill and pulsing effects dominating this brilliantly uptempo electro number, 'Ways To An End' came over like TALKING HEADS 'Crossed Eyed & Painless' given a claustrophobic post-punk makeover. Sadly, MIRRORS were to only make the one album 'Lights & Offerings' which although under-appreciated on release, is now acknowledged as a classic of the decade.
Available on the album 'Lights & Offerings'
via Skint Entertainment
https://www.facebook.com/theworldofmirrors/
---
ALISON MOYET Alive (2017)
Having worked successfully in 2013 with Guy Sigsworth on 'the minutes', which saw Alison Moyet return to the synthesized music forms to compliment her powerful and self-assured voice, the follow-up 'Other' was a natural progression. The startling orchestrated electro-dub drama of 'Alive' gave Moyet's two former classmates in DEPECHE MODE a stark lesson in how to actually fully realise electronic blues. Indeed, it was 'In Chains', the lame opener from 'Sounds Of The Universe' gone right…
Available on the album 'Other'
via Cooking Vinyl
---
NEW ORDER Plastic (2015)
After the guitar dominated proceedings of the last few NEW ORDER albums, Bernard Sumner promised a return to electronic music for the Mancunians' first album of new material without estranged founder member and bassist Peter Hook. That was certainly delivered on with 'Plastic', a full-on throbbing seven minute electro number mixed by Richard X with blippy echoes of 'Mr Disco'. Dealing with the issue of superficiality, it declared "this love is poison, but it's like gold"… beware of anything plastic and artificial!
Available on the album 'Music Complete'
via Mute Artists
---
GARY NUMAN And It All Began With You (2017)
With a lot less goth metal guitar and much more prominent use of synths, the 'Savage' album successfully outstripped 'Splinter'. And it was the haunting 'And It All Began With You' that stopped all in its tracks, with an exposed and soulful vocal. Borrowing Chris Isaak's 'Wicked Game' for its chorus, the subtle orchestrations and a gentle shuffling beat coupled to a steadily discordant electric piano riff to close, it beautifully brought out the best in classic Gary Numan while maintaining forward momentum.
Available on the album 'Savage (Songs From A Broken World)'
via BMG
---
OMD Don't Go (2019)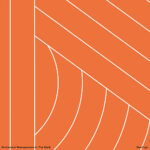 OMD began their recorded career with a KRAFTWERK homage in 'Electricity' and four decades on, they came full circle. A great grandchild of Klingklang and cousin of 'Metroland' from 'English Electric', 'Don't Go' captured the essence of OMD's enduring electronic appeal. With crystalline synths and a spirited vocal delivery attached to a hypnotic Synthanorma backdrop, OMD continue to produce quality avant pop tunes, using beautiful melodies to tell terrible things…
Available on the album 'Souvenir: The Singles Collection 1979 – 2019'
via Universal Music
---
SIN COS TAN Trust (2012)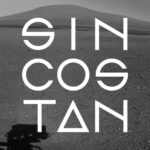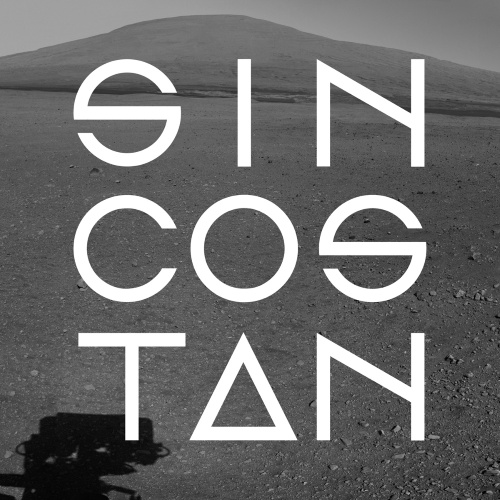 SIN COS TAN was the new mathematically charged project of producer Jori Hulkkonen and VILLA NAH vocalist Juho Paalosmaa. "A synthesized duo of great promise, broken dreams, and long nights", they have certainly delivered with 'Trust', all draped in melancholy with emotive vocals haunted by the ghost of Billy Mackenzie. With driving hypnotic, layered strings, sampled cimbalom and Cold War dramatics, this was as Jori Hulkkonen put it: "Disco You Can Cry To"…
Available on the album 'Sin Cos Tan'
via Solina Records
http://www.facebook.com/homeofsincostan
---
STOLEN Turn Black (2018)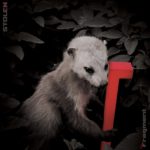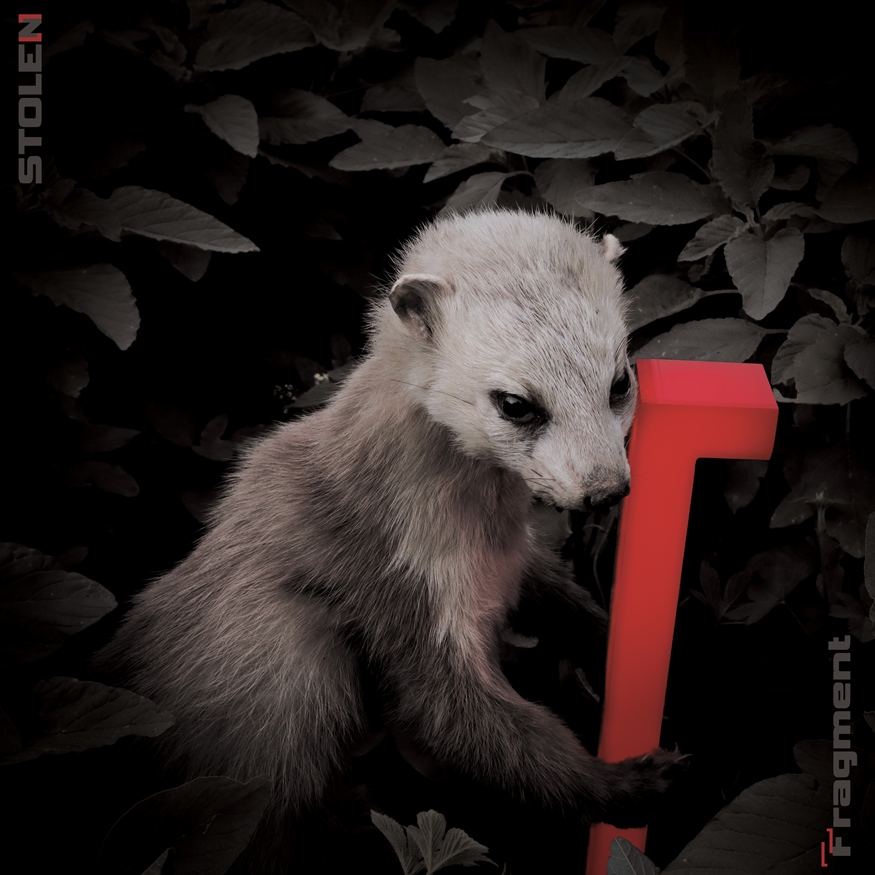 Chinese six-piece STOLEN are reckoned by Berlin-based producer Mark Reeder to be the most exciting band since NEW ORDER and they closed the decade opening for them on tour in Europe. Certainly their debut album 'Fragment' was impressive with 'Turn Black' being one of its standout tracks. "I like the idea of mixing of rock with techno…" said growly lead vocalist Liang Yi, "we are very proud that we don't sound like any of the other Chinese bands."
Available on the album 'Fragment'
via https://mfsberlin.com/
https://www.facebook.com/strangeoldentertainment/
---
SUSANNE SUNDFØR Fade Away (2014)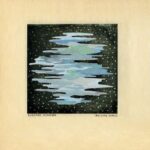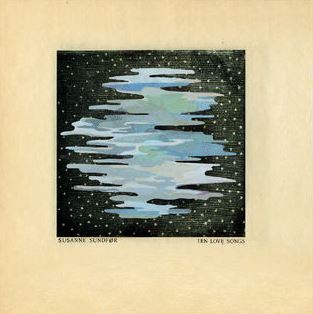 The Nordic vocalist of the decade has to be Susanne Sundfør who worked with M83, KLEERUP and RÖYKSOPP as she built her international profile as a solo artist. Propelled by a pulsing electronic backbone, 'Fade Away' from Sundfør's breakthrough album 'Ten Love Songs' caught her in rousing form with a tune that came over like Scandinavian gospel. Meanwhile, a fabulous polyphonic synth solo inspired by QUEEN's 'I Want To Break Free' added another dimension.
Available on the album 'Ten Love Songs'
via Sonnet Sound / Kobalt
---
VILE ELECTRODES Deep Red (2013)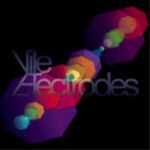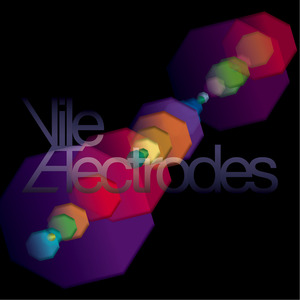 First appearing online as a video exclusive in 2010, 'Deep Red' was inspired by Dario Argento's 'Profondo Rosso'. A gorgeous seven and a half minute funeral ballad that came over like CLIENT fronting classic OMD, this was tremendously dramatic stuff from Anais Neon and Martin Swan. It caught the ear of a certain Andy McCluskey who spotted VILE ELECTRODES while perusing ELECTRICITYCLUB.CO.UK and later invited them to open for OMD in Germany during their 2013 'English Electric' tour.
Available on the album 'The future through a lens' via https://vileelectrodes.bandcamp.com/
http://www.vileelectrodes.com/
---
WESTBAM feat RICHARD BUTLER You Need The Drugs
Techno DJ WESTBAM celebrated 30 years in music with an intriguing mature collection of songs under the title of 'Götterstrasse'. While the theme of the album centred on the joy and euphoria of underground nightlife, he said 'You Need The Drugs' was "the first explicit electronic appeal AGAINST the use of drugs with a clear message: drugs are a bore!". Voiced brilliantly by Richard Butler of THE PSYCHEDELIC FURS', it featured prominently in Mark Reeder's film 'B Movie: Lust & Sound in West-Berlin 1979–1989'.
Available on the album 'Götterstrasse'
via Warner Music
---
Text by Chi Ming Lai
28th December 2019