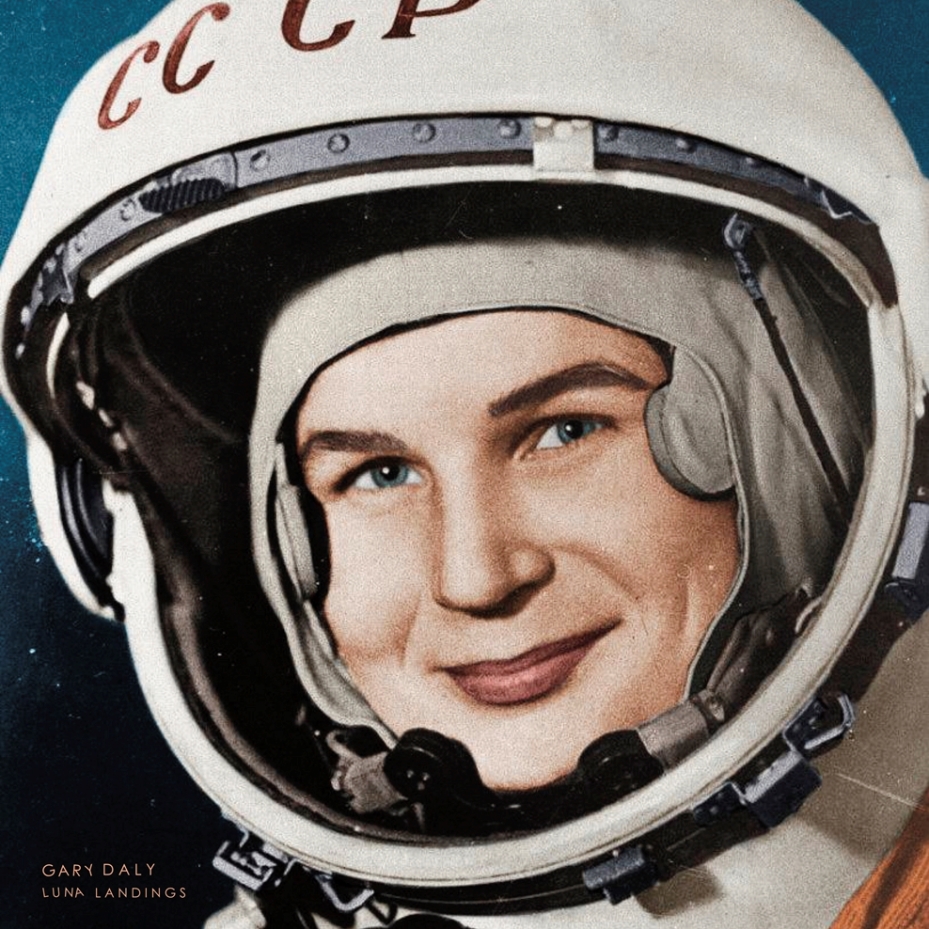 In 2019, CHINA CRISIS front man Gary Daly released his debut full length solo album 'Gone From Here' which harked backed to the Northern English atmospheres of their first two albums 'Difficult Shapes & Passive Rhythms, Some People Think It's Fun To Entertain' and 'Working With Fire & Steel – Possible Pop Songs Volume 2'.
Just from those titles alone, it was obvious that CHINA CRISIS had an Eno-inspired approach to their work. Daly told ELECTRICITYCLUB.CO.UK: "I'm more about the art of just keeping on, keeping on… and to continue enjoying it." Although well-known for his distinctive afflicted voice, Gary Daly was also the China's synth player.
Now while it was the songs of he and Eddie Lundon that were the key, their understated soundscapes and yes, passive rhythms were also part of the appeal. This was apparent in 'Jean Walks In Fresh Fields', the closing track on CHINA CRISIS' debut album and B-sides from the period like 'Watching Over Burning Fields', 'Dockland', 'Forever I & I' and 'Performing Seals'; these were all evocative instrumentals which demonstrated a love of Brian Eno's ambient works. Although 'Performing Seals' was largely the work of Eddie Lundon, the driving force behind these other pieces was Gary Daly.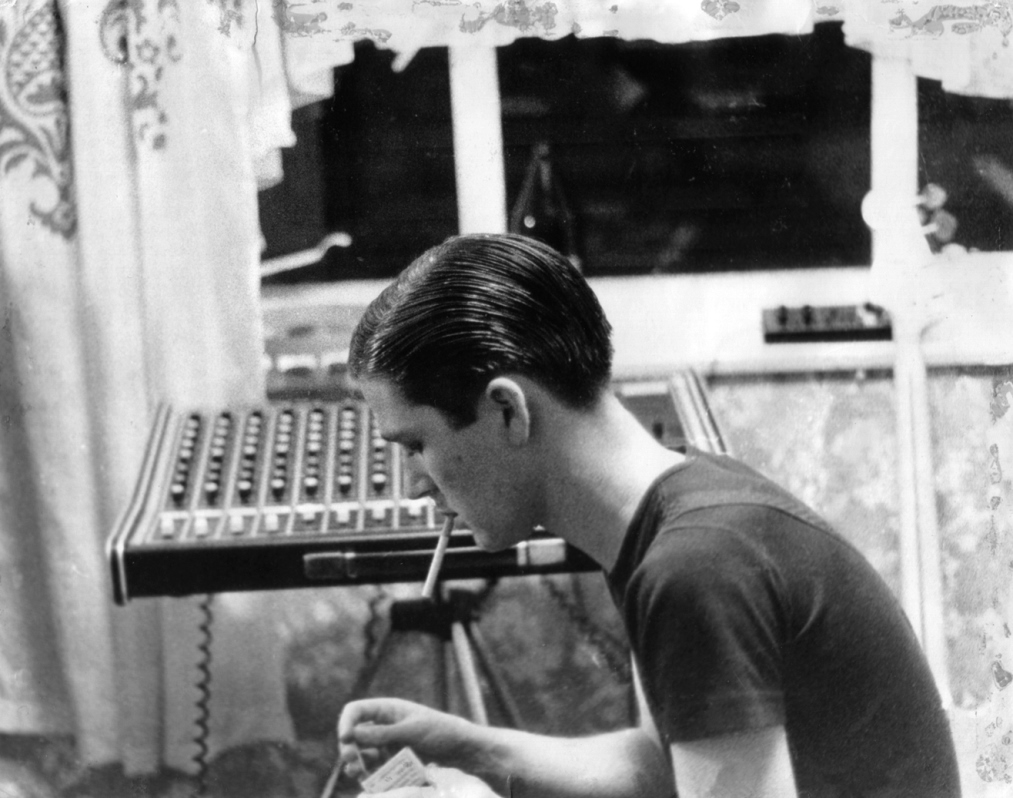 Mid-period instrumentals such as '96.8', 'Orange Mutt-Mutt Dance' and 'Little Italy' showed that the esoteric inspiration was still there. But following the success of 'Flaunt The Imperfection' with its singles 'Black Man Ray' and 'King In A Catholic Style', CHINA CRISIS became a band with a more conventional Trans-Atlantic vibe.
As a result, Daly concentrated on vocals in the studio and took a back seat on keyboard duties, deferring to the more technically proficient Brian McNeil.
There were to be no more CHINA CRISIS instrumentals after 1987, but some fans missed them and wondered what an instrumental CHINA CRISIS album might have sounded like. Fast forward to today and 'Luna Landings' is the next best thing. It comprises of various instrumentals, demos and sketches that Gary Daly recorded on his TEAC and Tascam Portastudios between 1981 to 1987.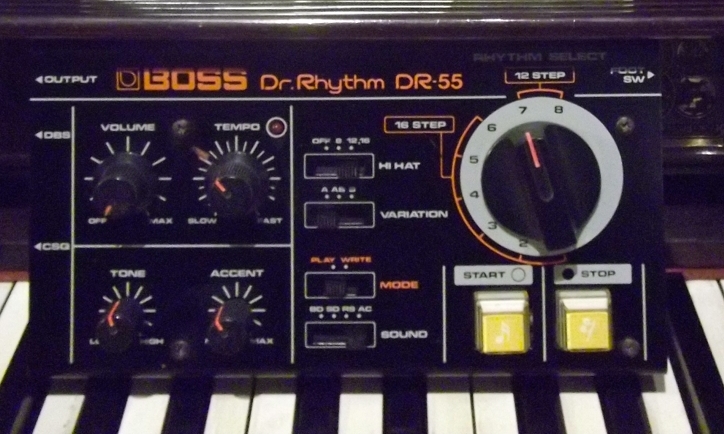 'Luna Landings' features iconic equipment such as the Roland Jupiter 8, Korg Poly6, Yamaha CS10, Roland SH9, Roland TR808 and Boss Doctor Rhythm DR55.
Daly said it was "a little nod there to Brian Eno's 'Apollo: Atmospheres & Soundtracks'", adding "it's soooo lovely, all my little recordings from the 80s. I love it sooo much and can't wait for people to hear it ."
Sweetened by effects such as a WEM Copicat and a Yamaha SPX 90 digital processor, 'Luna Landings' is a beautiful work that over 23 tracks is a worthy addition to the tradition. The opener 'Odysseas Celestial Body' provides a suitably cosmic lift-off but constructing a sparse spacious aesthetic, 'Technics Arpeggio' makes use of the mighty PX1 digital piano, an instrument that found its way into the keyboard armoury of PET SHOP BOYS and ULTRAVOX.
With a bouncy octave shifting bass sequence, the comparatively uptempo 'Luna Bop' is very pretty and bursting with melody while 'Dummkopf' has a dominant percussive snap within the windswept lo-fi ambience. The lilting sweep of 'And When Did You Give Up… And Why ?' is given further life by a hypnotic sequencer pattern and a claustrophobic series of voices.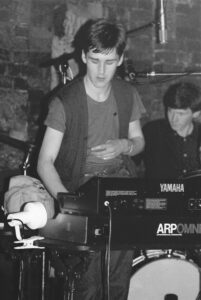 The short inscrutable soundscape of 'Yellow Magic' doesn't hide its inspiration and then there's the Jupiter suite of 'JP8' and 'JP82'; both feature the sort of ringing bell-like textures that were so characteristic of CHINA CRISIS.
Expressing potential as beds for possible pop songs, the second of the pieces makes the most of the pipe and string capabilities of the big Roland. The delightful '80's Electro 2' does exactly what it says on the tin whereas despite its provocative title, 'Space Bastard' is very demure and atmospheric.
The synths take a small breather as Daly borrows Eddie Lundon's Yamaha SG1000 guitar for the appropriately titled 'Guitar Instrumental 1' and 'Guitar Instrumental 3', both close relatives to 'Forever I & I' and reminiscent of THE DURUTTI COLUMN.
Meanwhile, the sprightly 'Pipes Of Man Ray Times' probably had the development potential to become a snappy pop song like its near namesake 'Black Man Ray'. The elegiac 'Evángelos' is glorious and every bit as good as anything on 'Apollo: Atmospheres & Soundtracks' with its weightless, drifting thought-provoking feel. 'Magnifique Lune' is minimal and vibey, following on a similar "Apollo Luna" theme.
'The Highest Heist' is a play on the title of the opening track from 'Flaunt The Imperfection' and presents a variation on its melodic presence while the ivory laced sunny side up nostalgia of '78' is as good as any CHINA CRISIS B-side.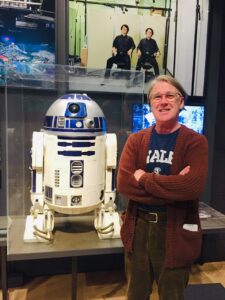 But as CHINA CRISIS evolved, so were Daly's instrumental ideas and the way he was constructing them.
'Very Nice Barbara' has an almost jazz feel with a synth taking the pace of a sax while 'Shopping For Excuses' sees the start of a more Trans-Atlantic approach away from Brian Eno and towards STEELY DAN with a subtle groove.
And as 'Luna Landings' heads for re-entry and splashdown, the appropriately titled 'Swimming With Kevin' provides a rhythmic tribute to the late and much missed CHINA CRISIS drummer Kevin Wilkinson, before a subtle drum machine pulse heralds the conclusion of the mission with the cascading wintery runs of 'Festivus'.
At 23 tracks, this is a hefty collection and only one track doesn't work in context; 'Jody You're On Dope, So Just Shut The F**K Up' features an expletive filled dialogue between an aggressively arguing couple which acts as an overlong distraction from the eventual melodies which are actually quite pleasant.
But in all, 'Luna Landings' is a highly enjoyable record that channels a laid back demeanour to aid relaxation and escape. Despite the age of the recordings, the air and hiss from the incumbent machinery adds an endearingly earthy evocative quality to proceedings.
With its striking Valentina Tereshkova adorned artwork, 'Luna Landings' gathers an affectionate memory of yesterday's tomorrow and is a must for synth instrumental enthusiasts.
---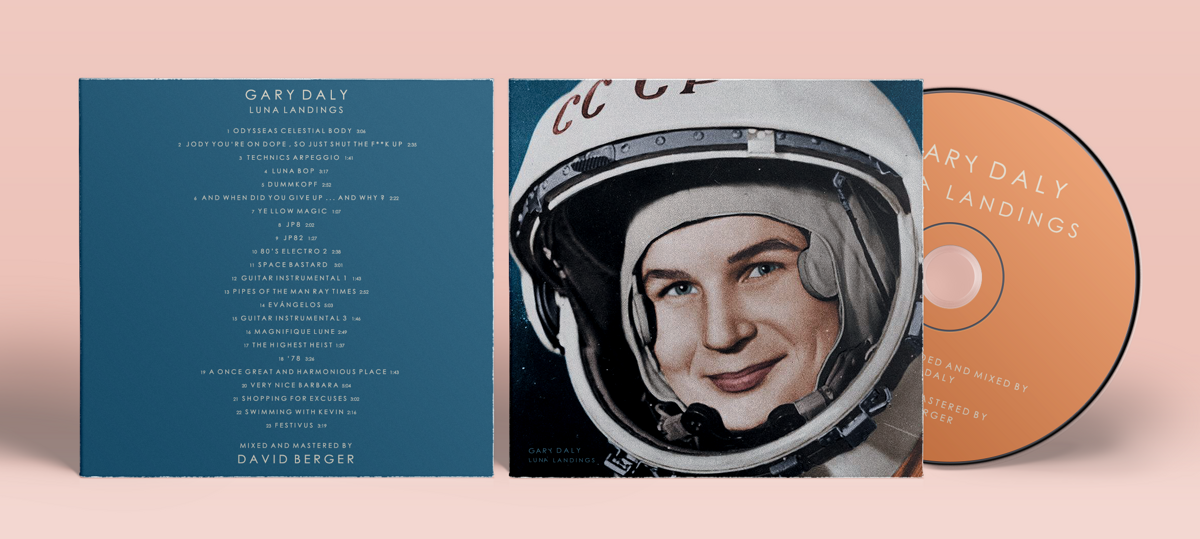 'Luna Landings' is released on 20th February 2020 as a CD, pre-order direct from https://www.musicglue.com/gary-daly/products/luna-landings-cd
CHINA CRISIS 2020 UK live dates include:
Leeds Brudenell Social Club (6th March), Worthing The Factory Live (20th March), Winchester Railway Inn (25th April), Cheltenham Jonny Rocks Stadium – Discover the 80s (23rd May), Newark Festival (29th August)
https://www.facebook.com/chinacrisisofficial/
https://www.facebook.com/gary.daly.5
https://www.instagram.com/garydalymusic/
---
Text by Chi Ming Lai
2nd January 2020