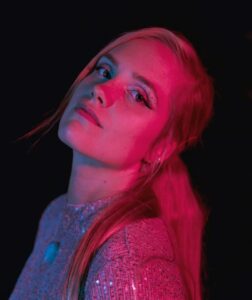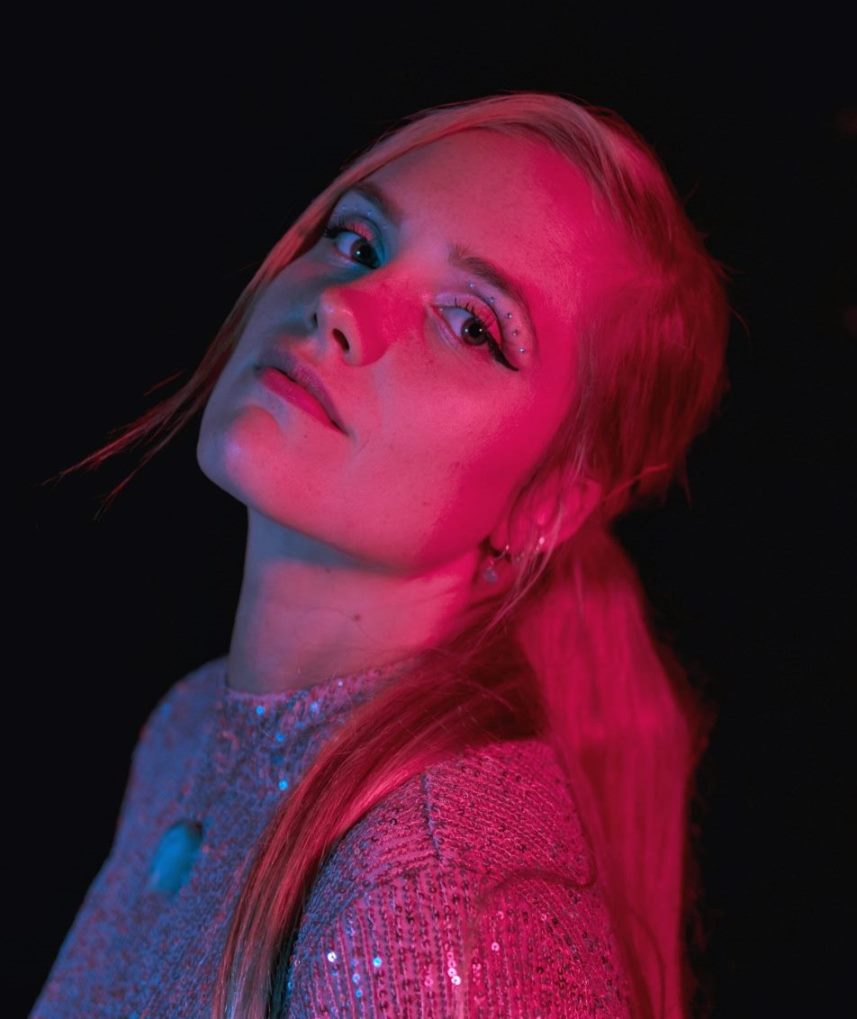 From Östersund in Sweden comes Hanna Rua, a dreamy new electronic pop artist based in Brighton who has just signed to Aztec Records whose past and present artists include BRIGHT LIGHT BRIGHT LIGHT, NINA and BUNNY X.
With her bright and breezy vocal style, her uplifting debut single 'Don't Cut Your Angels' came out at the end of 2021. Supreme synthetic Scandipop with a driving neo-Motorik beat, the Swedes do seem to be better at this kind of stuff than everyone else; 'Don't Cut Your Angels' is a delicious YOLO anthem that sparkles with optimism like a danceable take on the love theme of 'St Elmo's Fire' with its ringing overtones.
Asking "what happened to your lust for life?", it reconnects to a child-like innocence when anything could be possible in life. What 'Don't Cut Your Angels' certainly does not lack is a infectious drive. At various points, the electronic bassline even feels like it is about to morph into THE SEX PISTOLS but then again, that is as not as daft as it sounds as they borrowed ABBA's 'SOS' for 'Pretty Vacant'. And with our young heroine having covered their recent single 'Don't Shut Me Down' and final UK No1 'Super Trouper' on her YouTube channel, the circle is complete.
Hanna Rua's collaborative partner is producer Sam Martin who served his studio and songwriting apprenticeship with XENOMANIA who worked with PET SHOP BOYS and GIRLS ALOUD. The lady herself said of her co-creation: "I want the song to feel like a sparkling ball of light that is growing and growing, and might eventually explode into a glow that could light up the darkest of corners. But to simplify it – I want it to just be a frickin' nice tune for you to enjoy".
Continuing the good work at a more cruising syncopated pace, her new single is 'Tears On Your Pillow', a song about unfulfilled dreams and disappointments. With the slight air of Aussie songstress Tina Arena is her collaboration with CLIENT LIAISON, this is the type of melodic synthpopwave that fellow Swedes Max Martin and Oscar Holter have been recently giving THE WEEKND a helping hand with and despite the tone of resignation, it rouses with a message to "get up again".
Catchy, joyous and hitting all manner of scales, Hanna Rua is a potential new star in the making. Her bright demeanour and morning sun are much needed right now to overcome life's various curveballs.
---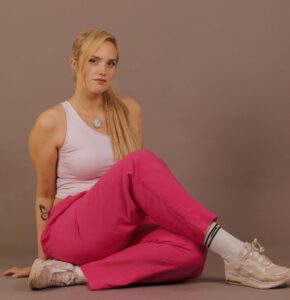 'Don't Cut Your Angels' and 'Tears On Your Pillow' are released by Aztec Records, available as digital singles from https://hannaruamusic.bandcamp.com/releases
https://www.facebook.com/hannaruamusic
https://twitter.com/Hannaruamusic
https://www.instagram.com/hannaruamusic/
https://www.youtube.com/channel/UCweRtQ9rOvb-xmASWeffs-Q
---
Text by Chi Ming Lai
5th March 2022