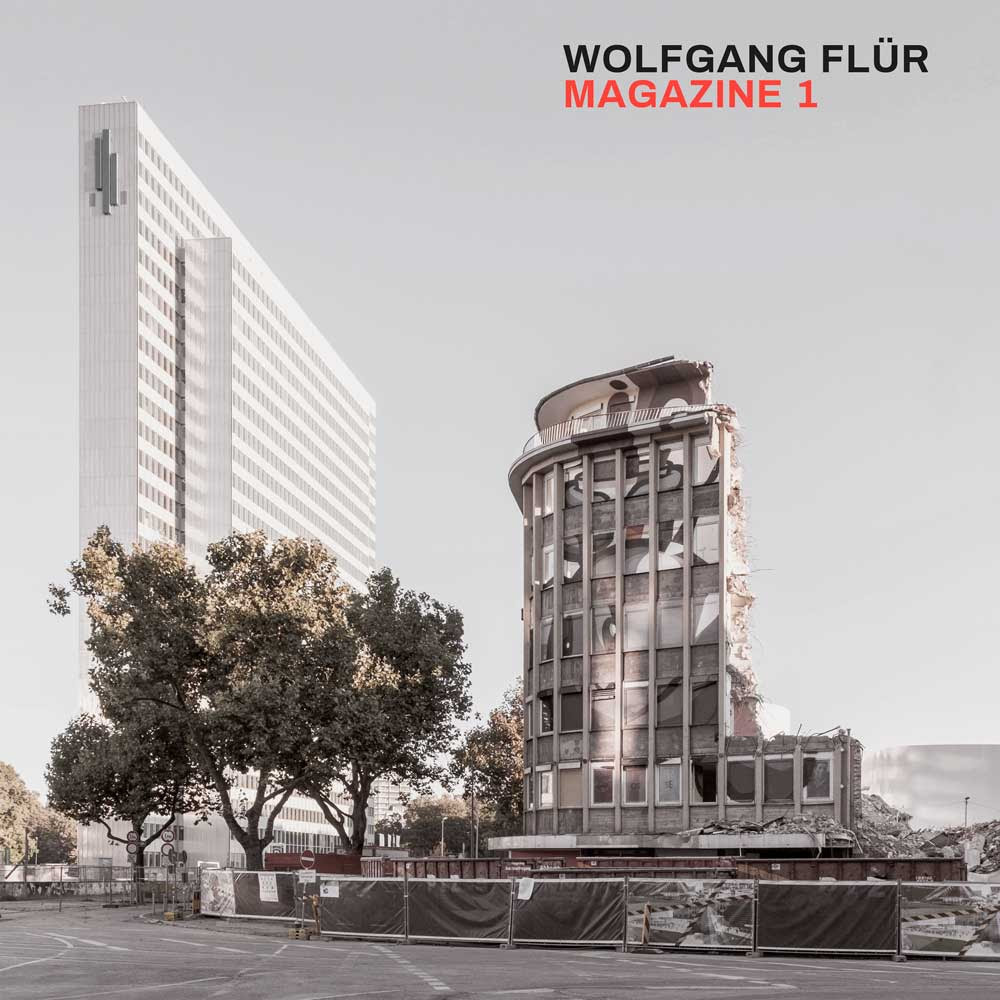 Wolfgang Flür is best known as one of the two electronic percussionists in the classic line-up of KRAFTWERK that gave the world 'Radio-Activity, 'Trans-Europe Express', 'The Man Machine' and 'Computer World'.
But despite what has been close to a five decade recording career,  Wolfgang Flür releases what is only his second full-length collection under his own name. Flür's first album on departing Kling Klang was 'Time Pie' issued in 1997 under the moniker of YAMO, but 'Magazine 1' follows up 2015's 'Eloquence' which collected a range of solo tracks and collaborations recorded since 2002.
'Magazine 1' also does this to a lesser extent by featuring 'Zukunftsmusik' with U96 which first appeared on the dance combo's 2018 'Reboot' collection and reappeared in edited form on the collaborative album 'Transhuman' in 2020. This is an excellent track but here it is again in its third long playing incarnation. This Teutonic "future music" with Flür's distinctive vocal remains equal to 'Activity Of Sound', his 2014 collaboration with Ireland's iEUROPEAN.
However, things are not all up to the standard of 'Zukunftsmusik'; using an array of robotic voice treatments, the opening 'Magazine' song featuring Ramón Amezcua is frankly a mess as it moves between its metronomic and shuffling beat sections. Again with U96 and Flür rapping, 'Best Buy' distorts its robotics in a KRAFTWERK vein and promises Kling Klang aesthetics, but things are more 'Tour De France Soundtracks' than even the best material on 'Electric Café' with the middle eight speech dialogue being particularly irritating as the track morphs into another mess.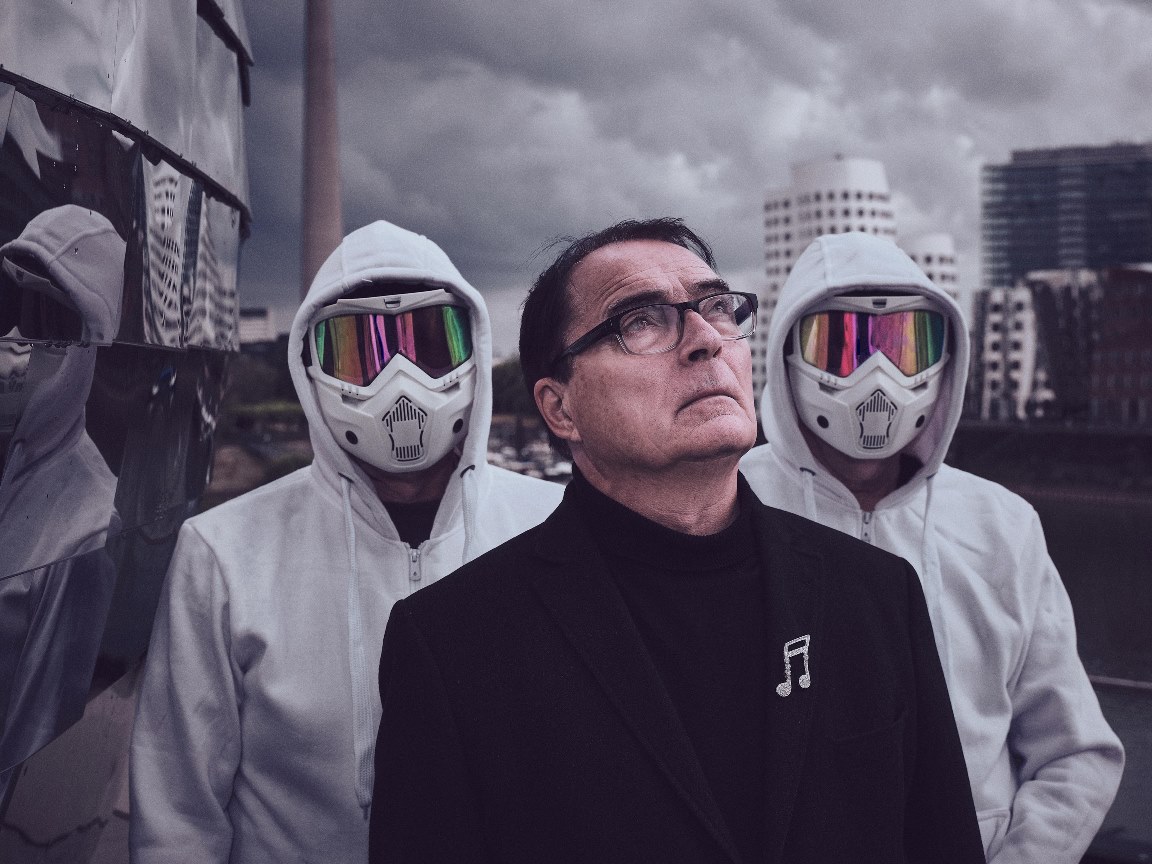 Released in 2021 by BAND ELECTRONICA, the new electronically focussed project of Midge Ure, 'Das Beat' was a glorious slice of robopop in collaboration with Flür with "Beats through wires, beats through walls". Unfortunately in his own 'Magazine 1' version, things that were good about the song like the blisteringly catchy synth hook in the classic KRAFTWERK tradition have been watered down into a mush with a new melody that is nowhere near as appealing. Meanwhile the icy motorik bossa nova inexplicably has incongruous sections of electro beats thrown in.
With cutting Numan-esque synth riffs and the cast involved, the pulsating 'Birmingham' featuring Claudia Brücken on lead vocals duetting with Flür's vocodered presence and Peter Hook on his low-slung bass should have been a highlight, but disappoints due to its lack of structure. Also using similar Numan keyboard stylings, 'Night Drive' features Anushka who adds a soulful tone of voice to the strident electro backdrop, recalling the dancefloors of New York like The Danceteria with an enjoyable club friendly excursion although halfway through, it adopts a darker cutting tone.
'Electric Sheep' with Carl Cox and U96 possesses a childlike quality that will polarise listeners but 'Billionaire (Symphony Of Might)' with Juan Atkins is the sort of generic techno that Flür often plays in his DJ sets which he misleadingly passes off as concerts. Closing the album with 'Say No!', the lengthy MAPS collaboration points to where 'Magazine 1' could easily have gone, utilising a Flür anti-war monologue with choral and vocoder interventions over an absorbing midtempo electronic soundscape that evolves into a wonderful Germanic crescendo.
A true mixed bag of an album, two of the best tracks have already come out while several of the collaborations do not live up to their potential. But for KRAFTWERK fans seeking new material from members of the classic line-up, 'Magazine 1' will be welcomed, providing flashing reminders of a pioneering era that will act as an escape from the disorientations and uncertainties of the present day.
---
'Magazine 1' is released by Cherry Red Records on 4th March 2022 in CD + vinyl LP formats
https://www.cherryred.co.uk/artist/wolfgang-flur/
https://www.facebook.com/musiksoldat
https://twitter.com/iwasarobot
---
Text by Chi Ming Lai
Photos by Markus Luigs
3rd March 2022