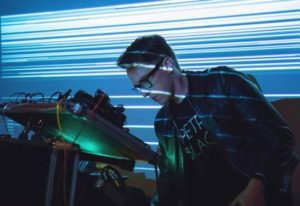 Space travel and synths were just made to go together.
JEAN-MICHEL JARRE, A FLOCK OF SEAGULLS, KOMPUTER, SISTA MANNEN PÅ JORDEN, DRAMATIS, OMD and DAVID BOWIE are just some of the acts that have musically documented those pioneering adventures. Joining this roll of honour, JØTA is the cosmic solo project of Peter J D Mason, instrumentalist with feisty synth duo BECKY BECKY.
Inspired by the Soviet Space Programme of the Cold War era, his forthcoming album 'КОСМОС НАШ' soundtracks the exploits of Laika The Space Dog, Alexey Leonov, Yuri Gagarin and Valentina Tereshkova among others. The latter pair were respectively of course, the first man and woman in space; they are coupled together for JØTA's second single on FEINT Records.
The octave shift driven 'Tereshkova' recounts her trailblazing journey around the earth 48 times in 1963. Not only was she the first woman to enter space, but she was the first civilian too. The track takes a more abstract approach compared with KOMPUTER's tribute 'Valentina' released in 1996.
On the B-side 'Gagarin', while it is neither the first or even the second instrumental to be conceived around the legend of Yuri Alekseyevich Gagarin, it is a goody and the trancey template goes well with the visuals borrowed from the film 'Gagarin: First In Space'.
When asked about why he found the exploits of the Soviet Space Programme more fascinating than those of NASA, Mason said: "I've always had a soft spot for the Soviets, as they had the great 'firsts' of the Space Race. The first satellite, first animal, first man, first woman, first spacewalk, even the first casualty with the tragic story of Vladimir Komarov who knew he wasn't coming back to Earth alive, yet chose to go to save Gagarin…"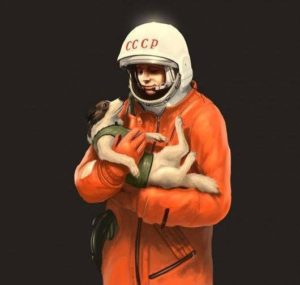 The JØTA mission controller added: "Most people just don't know these names, these achievements so it felt right to honour them".
And it's not just cosmonauts that interest Mason. JØTA's debut single 'Korolev' was a celebration of the leading Soviet rocket engineer and spacecraft designer who mastermined the Sputnik and Vostok programmes.
Swathed in swoops, buzzes and bleeps, JØTA is danceable electronica that uses synth hooks rather than beats as its main focal point.
---
'Tereshkova' b/w 'Gagarin' is released by FEINT Records as a download single via http://feintrecords.com/shop
JØTA live dates include: Brighton The Hope & Ruin (16th September with SOCCER96 + MERLIN TONTO), OSC at the Brighton Digital Festival (22nd September + talk), Brighton The Joker (15th October)
https://www.facebook.com/J0TAmuzk/
https://soundcloud.com/jotamuzk
---
Text by Chi Ming Lai
Photo by Vasil Dzhagalov
12th September 2016