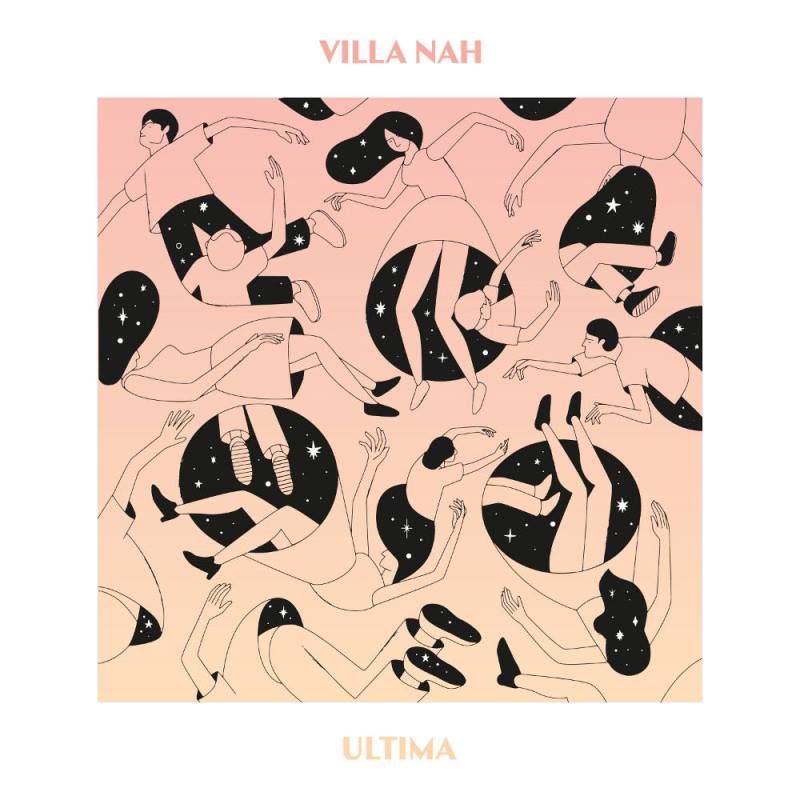 Having released one of the best electronic pop albums of 2010 in their debut 'Origin', Helsinki's VILLA NAH went quiet after a well-received UK tour supporting OMD.
But childhood friends Juho Paalosmaa and Tomi Hyyppä are now back after a five-year hiatus. During that break, Paalosmaa formed SIN COS TAN with 'Origin' co-producer Jori Hulkkonen and their three albums to date filled the void left by VILLA NAH. 'Ultima' sees the duo and Hulkkonen present an escapist soundtrack for a Nordic summer, swathed in dreamy synthesizers.
While Paalosmaa's vocals are as forlorn as ever, there is a cautious air of optimism too. Beginning the album in earnest, the 'Ultima' title instrumental is a gently atmospheric waltz that would make a fine theme to a romantic art movie.
A sweet pizzicato movement shapes 'Vortex' with its marvellous synthscape retaining the filmic characteristics of the album's intro before the beat kicks in. 'Mistakes' takes things more uptempo as gorgeous synth vibrato and some harp-like runs sit over an inventive rhythm construction. It all proves that modern electronica doesn't have to be set to the retarded 4/4 monotony of most generic club music; the song's uplifting choral qualities and soaring chorus make this an early album highlight.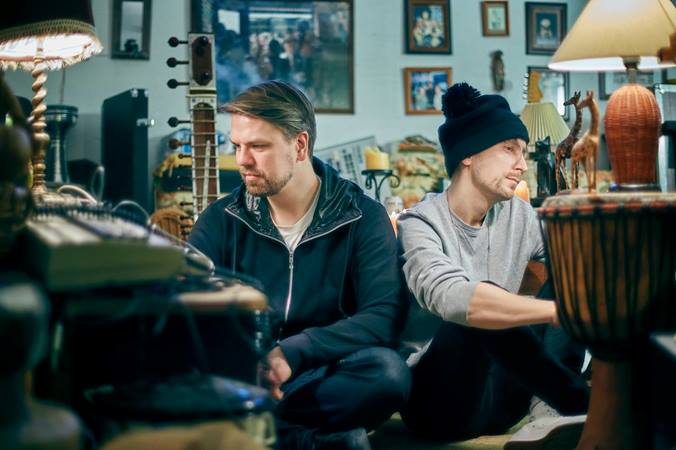 While VILLA NAH's debut showcased an affinity with OMD, both 'Life is Short' and 'Love Chance' echo another Merseyside act CHINA CRISIS; the former is punctuated with synthetic brass tones while the latter exudes a distinctly exotic flavour with plenty of wistful melodies in keeping with the song's title. The wonderful "new romance" of 'Love Chance'
also sees prominent but subtle use of rhythmic guitar in the vein of Messrs Daly and Lundon.
A gentle piano motif introduces 'Heaven' before more downcast overtones and guitar textures make their presence felt. Meanwhile things get darker on 'Clockwork', a mood piece that is possibly the most sombre offering on the album.
'Spy' takes on a nostalgic feel by borrowing the theme music for the vintage computer game 'Spy Vs. Spy' with the blessing of its composer Nicholas Scarim. This clever interpolation for the song's lead melody is a perfect fit for VILLA NAH's template, harking back to 'Ways To Be' from 'Origin'
. As the layers build, Paalosmaa even starts to sound like Robert Smith of THE CURE guesting on a fantasy track for JEAN-MICHEL JARRE's 'Electronica 3'!
The magnificent 'Stranger' can be held up as an example as to why Paalosmaa's melancholic songwriting prowess and Hyyppä's technical knowhow gained VILLA NAH so many new fans when they opened for OMD in 2010; the detuned synths provide drama and tension while still retaining a vital sense of melody.
To finish 'Ultima', the serene 'Proxima' canters along and beautifully rings like a grown-up lullaby.
'Ultima' is a welcome return for VILLA NAH as a mature successor to 'Origin'. While there are fewer uptempo, dance friendly songs compared to its predecessor, the passing years have naturally provoked a more sophisticated outlook that will appeal to all generations of classic synthpop aficionados.
Hienoa että olette palanneet…
---
With thanks to Tom Riski at Solina Records and Tapio Normall
'Ultima'
is released by Solina Records in vinyl LP and digital formats
https://www.facebook.com/villanah/
http://solinarecords.com/villa-nah-ultima/
---
Text by Chi Ming Lai
Photo by Kimmo Virtanen
13th September 2016