PISTON DAMP are the new electronic pop duo based in Norway compromising of Jonas Groth and Truls Sønsterud.
The classically trained keyboardist / songwriter / arranger Truls Sønsterud has been playing piano since he was a child while singer/songwriter/producer Jonas Groth has been making music for more than 20 years' experience mostly connected to his older brother Stephan and his band APOPTYGMA BERZERK.
Also connected to acts such as industrial rockers MAGENTA who he helped out on their 2009 album 'Art & Accidents', Jonas Groth has slowly been moving towards the front in the last few years and sang lead vocals on 'Nearest', an ethereal electronic ballad from the most recent APOPTYGMA BERZERK EP 'Nein Danke!'.
The debut PISTON DAMP single 'Something In Me' was written and recorded with Stephan Groth serving as pre-production supervisor, so perhaps unsurprisingly, it is reminiscent of the more immediate side of APOPTYGMA BERZERK
But 'Something In Me'
is what APOPTYGMA BERZERK or AESTHETIC PERFECTION would sound like if they were in full synthpop mode. Catchy, bubbly, melodic and rhythmic with an emotively spirited vocal, when Jonas Groth hits falsetto, it provides a most gloriously optimistic lift. Meanwhile, its twin 'Noget I Mig' is 'Something In Me' sung in Danish and this element adds an extra air of mystery to non-native speakers and reveals the song's likely Nordic folk influence more explicitly.
The B-side of this debut single is a 'Blue Heart' version of 'Another Pain' and affirms just as 'Shout' did for DEPECHE MODE's similarly folk influenced 'New Life', that PISTON DAMP are likely to have quality first album in the can. Much sparser than 'Something In Me', the spacey arpeggio on this version of 'Another Pain' allows Jonas Groth to soar, expressing some heartfelt frustration that the love of his life hasn't even noticed him. And when his multi-tracked vocal ab-libs join in, it starts to sounds like FREIHEIT or ELO or THE BEATLES, depending on your way of thinking!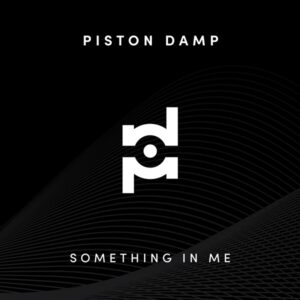 Both 'Something In Me' and 'Noget I Mig' come in a number of remixes from the likes of PEGBOARD NERDS, TECHNOMANCER, KLEINMELKER and THE ANIX, although classic synth fans will be most interested in the Extended 12" Remix that comes in the nine-track bundle.
It is the right moment for Jonas Groth to emerge from the shadow of his older brother and PISTON DAMP is a fine vehicle in which take that journey.
---
'Something In Me'
is released by Sub Culture Records, available as a download bundle from https://subculturerecords.bandcamp.com/album/something-in-me
https://www.facebook.com/pistondampcom
https://www.instagram.com/pistondamp/
---
Text by Chi Ming Lai
Photo by Kine Jensen
15th October 2020