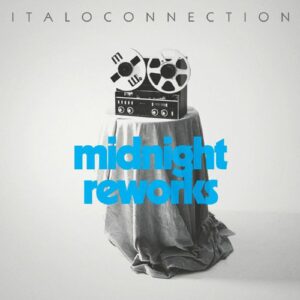 While in the UK, ITALOCONNECTION are best known for their remixes of HURTS and THE HUMAN LEAGUE, it is the Italian pair who get given the treatment this time around.
Italian veterans Fred Ventura and Paolo Gozzetti continue their midnight journey as ITALOCONNECTION with a collection of reworks.
Although tied in with their most recent album 'Midnight Confessions Vol1', only four of its tracks are represented with the remaining songs coming from deluxe bonus tracks and non-album digital singles.
With the ITALOCONNECTION mission "to sound vintage in a modern way", this ethos is applied with respect by their chosen collaborators, the end result being unlike other dance remix compendiums, the majority of the songs are identifiable and continue with the original album's central theme of love.
A more introspective closing track on 'Midnight Confessions Vol, sibling duo MONO HAN give 'Humans' a tighter disco treatment with synthwave friendly inflections as the opener. Meanwhile, the catchy but bittersweet 'Get Together' loses its appealing bounce and 'I Feel Love' throb in favour of something more rigid and icy via ITAL OSCILLAZIONI 's remix.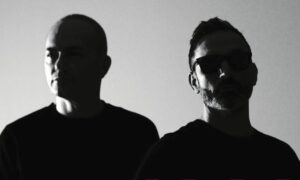 DJ Tin Tin's take on the lovelorn drama of 'Since You Went Away' applies a different groove as well new synth and high-pitched voice counter-melodies, but the alluring touch that actress Francesca Diprima provided is now absent. Noted Danish Italo archivist and remixer Flemming Dalum gets to work with 'All Over' to give it some Kling Klang meets Moroder meets Klein & MBO presence while retaining the original's spritely confidence.
A song in its own right without any rework, 'No Way' is a good track that stomps like a trooper but with its darker aggressive outlook, it did not fit with the romantic notions of 'Midnight Confessions Vol1'. Similarly of a darker disposition and released in 2020 as a standalone single, 'Today Tomorrow' is brightened up slightly by Fogli & Colombo and made more vintage Italo in feel. Also of 2020 vintage, 'Without A Reason' gets an electro 808 for its backbeat and vocoder thrown in for a hypnotic abstract reinterpretation by Dutch production team SFERA CELESTE PROJECT.
With the bonus tracks, 'Be Yourself (Again)' offers catchy Italopop while with in-house Naked Remix of 'Endless Possibilities', this ITALOCONNECTION production for Francesca Gastaldi strips the original structures for something more driving, nocturnal in keeping with the Midnight theme.
With the widescreen European electronic pop that was presented on 'Midnight Confessions Vol1', the more purest Italo enthusiasts will most likely love what is on offer with 'Midnight Reworks'.
---
'Midnight Reworks' is released by Mordisco / Blanco Y Negro as a vinyl LP and digital release with bonus tracks, available from https://italoconnection.bandcamp.com/
https://www.facebook.com/italoconnection
https://www.instagram.com/italoconnection/
https://open.spotify.com/album/1FIjdRRSgMSkCaadWSGkVf
---
Text by Chi Ming Lai
30th September 2022