Over the past four decades, John Foxx has been writing short stories about 'The Quiet Man', imagining an enigmatic parallel world.
Various excerpts have appeared over the years in John Foxx artefacts, fanzines and spoken word albums over the years but the text has now finally made it to print as a beautifully bound book designed by Barnbrook Studios.
Dressed in European grey, The Quiet Man himself chatted about it.
The 'Quiet Men' first appeared in the 1978 ULTRAVOX song 'Systems Of Romance', so who were they? Was it a reaction to the character in 'I Want To Be A Machine' from 'Ultravox!'?
Well, there wasn't a conscious connection to the 'I Want To Be A Machine' character, but I guess that was also concerned with stepping aside and looking on, in a detached way. The idea of the quiet man began after I bought an old grey suit from a charity shop in 1977. It was clearly from the 1950s and I got to imagining who it might have belonged to.
This prompted the phrase 'the quiet men' and the song followed. The quiet men seemed to be some mysterious people living discreetly among us, purpose unknown, but clearly some kind of great emotional tide in the background somewhere, while they remain completely unnoticed.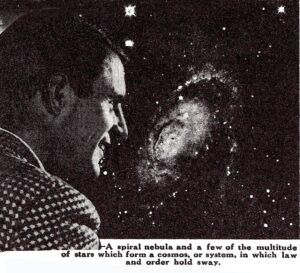 I'd found that wearing the suit allowed me to became anonymous, almost invisible.
This was a great relief, because I was beginning to get deranged by touring. The start of a long period of being gently bewildered. Onstage, you have no choice but to be the centre of attention.
So It was a delight to feel quietly unnoticed after being whirled away by all the mayhem of a rock band's life on the road. I'm glad I experienced all that, but I'd begun to realise it wasn't the sort of life I wanted.
Simply stepping away and wearing the grey suit prompted a flood of ideas and small stories. Then some further connections began to occur. A realistic painting a friend had – of Oxford Street and Centrepoint completely overgrown – that somehow fitted with the suit. (Perhaps via the Surrealists, who would always dress conservatively, while living and thinking surreally).
After that, I began to glean a whole body of writing and imagery – etchings by Piranesi, Rose Macauley's book 'Pleasure of Ruins' old photographs of Angkor Wat in Cambodia, and so on. I sort of transposed it all into an overgrown London, and got the Quiet Man to explore it.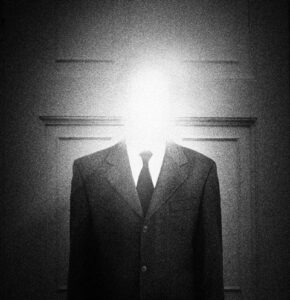 I'd also grown up in the north of England when the mills and factories were falling into ruin. Trees began to grow out of some of these buildings. As kids, we'd play in Lord Leverhulme's abandoned gardens at Rivington and swim in the huge ponds by the overgrown factories at Birkacre.
When I arrived in London, Shoreditch was empty and beginning to fall into ruin, just like Lancashire. I was also periodically exploring the old, locked side of Highgate cemetery. All this resonated and gave me lots of ideas. I felt I'd hit a very rich seam of imagery, which meant a lot to me. And it literally became my way of writing myself out of the band.
Even as far back as 'Metamatic', you were talking in interviews about 'The Quiet Man', how much had been written by then?
The basic 'Quiet Man' section, which describes a deserted and overgrown London, was written in 1977, followed by 'Cathedral Oceans' and several shorter pieces. So the writing was well on its way by the time I was working on 'Metamatic'.
How much of 'The Quiet Man' is autobiographical?
Oh, quite a bit, really. It was a way of exploring ideas about time – and all those fleeting sensations you get while wandering around any city. You know, I often ask myself – What is a city? Why do we make them? Aren't they a bit like a living organism and aren't we a little like blood cells circulating through the larger entity? Is anyone really conscious of exactly what we're doing there?
Then there's this question of time – I read J.W. Dunne's book and began to question that, too. What is time? Why does it seem to change – move faster or slower, and how does this work with memory? How does architecture affect all that – and us? – and so on. The writing became a way of exploring some of that, after its primary purpose of providing raw material for songs.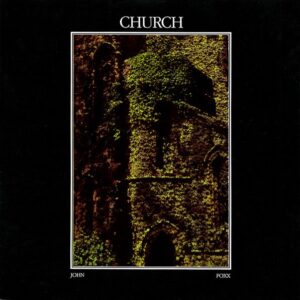 In 1981, the illustrative art booklet 'Church' that came with early copies of 'The Garden' featured text from 'The Quiet Man', was that to test the water? Did it get the response you hoped for?
Virgin Records were happy to include a booklet in 'The Garden' album cover and I had the pieces written to generate the songs. So that was it. I wasn't really looking for any sort of response. Certainly never saw myself as a literary sort of writer. Still don't. It was initially a way of generating songs, but over the years it became a sort of world in itself. Now I look back over it and think how satisfying that an entire body of work can evolve in that way – songs, stories, images and music.
Had your hiatus from music after 'In Mysterious Ways' in 1985 affected your enthusiasm to finish 'The Quiet Man' as well?
Well, it certainly gave me more time. I was also free to wander around London, plus a few other cities, which generated lots more ideas.
A further excerpt appeared in the Extreme Voice fanzine in 1996 when you returned to music, but the book was still being finished… what was on your mind at the time?
Always uncertain about my ability as a writer, found the idea of publishing a real book a bit intimidating, so I became good at putting it off.
Then in 2009, there was a spoken word album of 'The Quiet Man', narrated by Justin Barton, with a piano soundtrack from yourself, how do you look back on that presentation? Does it work for you today?
Oh, yes – I really liked that. Mark Fisher and Justin Barton had just made a fascinating recording called 'Under London' and they sent a copy to me. I'd known Mark since he was a student and we'd been in touch for years. I found what they'd done really intriguing and asked Justin if he'd read 'The Quiet Man' in the same sort of way. I wanted it to seem like some half-remembered BBC radio piece from the 1950s.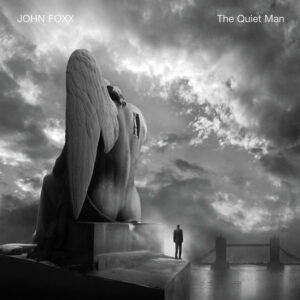 So for this published edition of 'The Quiet Man', what was the impetus to finally get it out? Why ultimately did it take so long? In your mind, is it actually abandoned now rather than finished?
I think it's not really the sort of thing that ever gets finished. More like a series of diary entries, or notes. Jonathan Barnbrook, Steve Malins and Rob Harris finally did the hints and prods that got me to put enough of the stuff together to make a book.
Was there much edited from the original transcript? Any difficult decisions?
A few full stops and commas, that's all. There were plenty of pieces to choose from, and lots of others are still in the notebooks.
Do you have a favourite passage or short story from 'The Quiet Man'?
It changes. At the moment, I like 'The Nebula' and 'The Notebooks' sections. I'm still not sure I did justice to the original idea of 'The Nebula', it was so mysterious an idea. Sometimes you realise you got close, but wonder if you might have done better.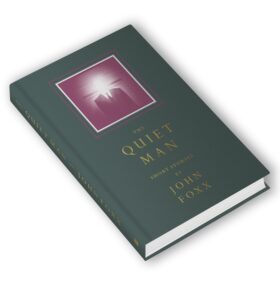 You maintain your close working relationship with Jonathan Barnbrook for the book's cover design. Did you not fancy doing this yourself, having designed several book covers yourself over the years?
It's difficult to be objective about your own work. You're far too close. I've always liked Jonathan's work, so had no reservations at all. In fact, I was pleased he wanted to do it.
Strangely, the colour and style of his cover was exactly like some of my favourite old notebooks, the ones I most enjoyed writing the original stories in. So instinctively and telepathically, he got it exactly right.
What would be the music from your own catalogue you would recommend to have on while reading 'The Quiet Man', any particular albums for particular stories?
No particular track for each story, but the music that creates a suitable background, I think, might be 'Translucence / Drift Music'
, 'London Overgrown'
, of course – and 'Nighthawks'
.
---
ELECTRICITYCLUB.CO.UK gives its sincerest thanks to John Foxx
Additional thanks to Steve Malins at Random PR
'The Quiet Man' is published as a hardback book and available only from https://johnfoxxbook.com/
https://www.facebook.com/johnfoxxmetamatic
https://twitter.com/foxxmetamedia
---
Text and Interview by Chi Ming Lai
5th November 2020