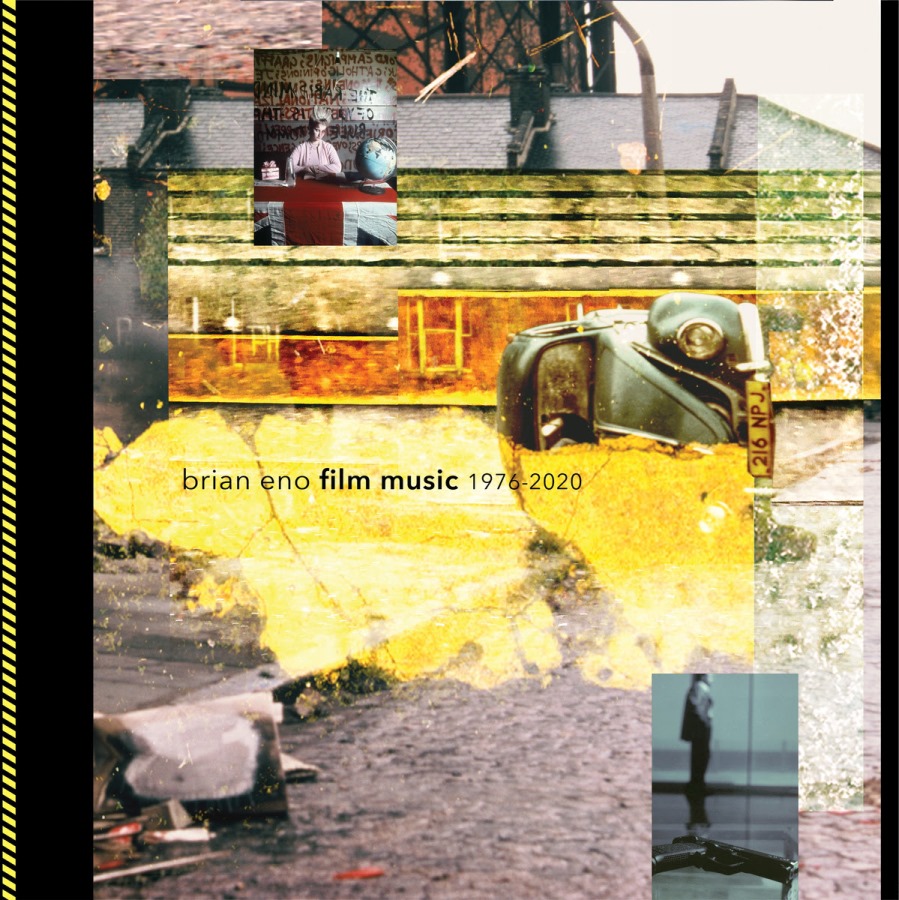 Although Brian Eno released a 1978 studio album called 'Music For Films', only its final track 'Final Sunset' was written for an actual film as it was effectively a soundtrack show reel proposing cinematic usage.
A compilation of fragments and sketched recorded between 1975 to 1978, 'Music For Films' was like a cart coming before the horse, with many of its pieces later ending up in movies such as the remake of Jean-Luc Goddard's 'Breathless' and John Woo's 'A Better Tomorrow'; 'Film Music 1976 – 2020'
is different and could have been titled 'Music From Films'.
Gathering 17 tracks from the five decade career of Brian Eno, the best known two are from his 1983 album 'Apollo: Atmospheres & Soundtracks' which comprised of material composed for the moon landing documentary film which later became known as 'For All Mankind'.
The hovering aural sedative of 'Deep Blue Day' was sweetened by countrified twang of Daniel Lanois and used in the infamous toilet scene from 'Trainspotting'. Meanwhile, closing 'Film Music 1976 – 2020', 'An Ending (Ascent)' featured a drifting but dramatic church organ-like passage that acted as the blueprint to the intro of U2's 'Where The Streets Have No Name'. And talking of Bono & Co, 'Beach Sequence', the PASSENGERS collaboration with U2 also makes an appearance.
The electro-nautical journey of 'Under' will be familiar to owners of Eno's vocal album 'Another Day On Earth' from 2005, although the song appeared in the 1992 Kim Basinger movie 'Cool World' which also featured David Bowie and Moby in the soundtrack.
From Derek Jarman's films, there are the transient sound sculptures of 'Dover Beach' from 'Jubilee' and 'Final Sunset' from 'Sebastiane'. However, 'Prophecy Theme' off David Lynch's 'Dune' sounds like it could have come from the 'Apollo: Atmospheres & Soundtracks' album. All three pieces though document that 1976-1984 period when Eno all but left art rock aside to indulge in more ambient forms, apart from in a production capacity with the likes of DEVO and TALKING HEADS.
'Ship In A Bottle' from 'The Lovely Bones' is serene in its presence while 'Decline & Fall' from 'O Nome da Morte' displays some exquisite sound design. From 2020, 'Reasonable Question' from 'We Are As Gods' explores a lesser heard electro-rhythmic side to Eno. Also rhythmic but in a more understated manner is 'Late Evening In Jersey' from 'Heat', where brushing is the tool to add tension.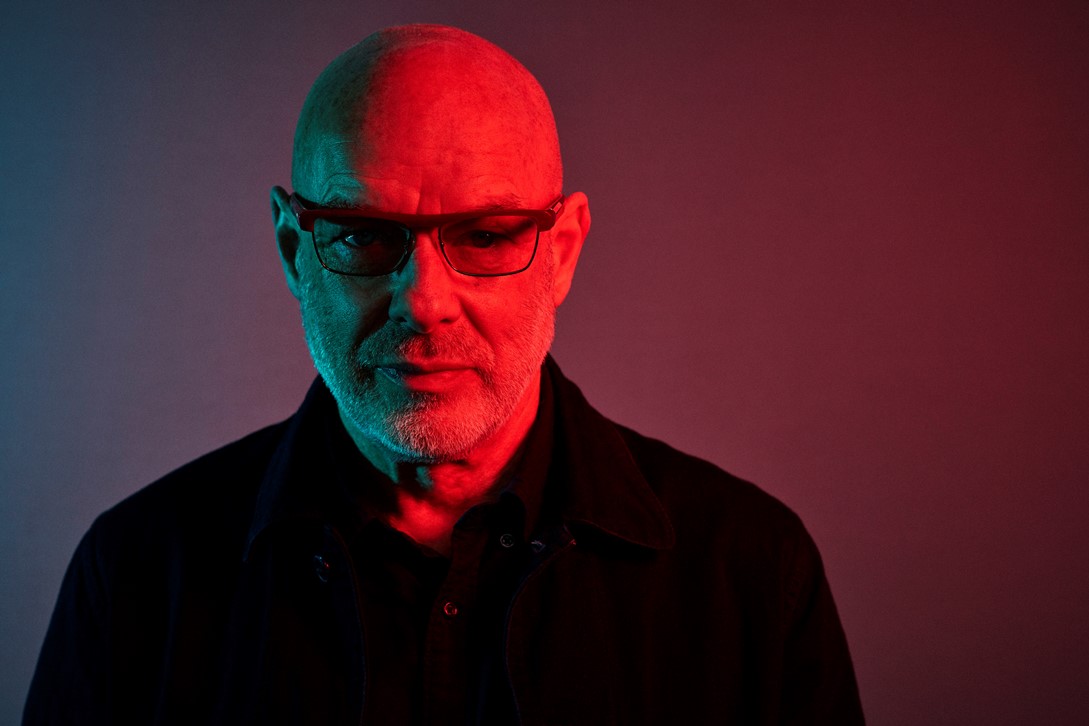 An almost acoustic folk ballad comes in the shape of a cover of William Bell's 'You Don't Miss Your Water' from 'Married to the Mob' which was directed by Jonathan Demme, but the two song inclusions do spoil the flow for listeners seeking a more environmental instrumental tracklisting. But these are offset by 'The Sombre' from 'Top Boy' which does as its title suggests and the wonderful 'Undersea Steps' from the 2004 George Chan movie 'Hammerhead' which will delight Eno's ambient fans.
This collection is of supreme quality throughout and with the majority of 'Film Music 1976 – 2020' being gathered from material not on Eno's own albums or previously unreleased tracks, it is essential for completists and acts as a fine introduction to his more esoteric work.
---
'Film Music 1976 – 2020'
is released by Universal Music on 13th November 2020 in double vinyl LP, CD and digital formats
https://www.facebook.com/brianenomusic/
https://twitter.com/BrianEnoMusic
https://www.instagram.com/brianeno/
---
Text by Chi Ming Lai
3rd November 2020, updated 12th November 2020