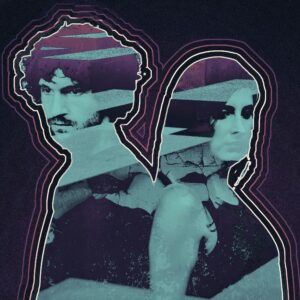 With their thoughtful dark moods influenced by the likes of MASSIVE ATTACK, LCD SOUNDSYSTEM, RADIOHEAD and PORTISHEAD, San Francisco's NEW SPELL are an enigmatic project that began releasing music in 2011.
Spearheaded by vocalist and songwriter Leanne Kelly in collaboration with drummer Jacob Frautschi and producer Max Savage, their most significant release to date has been the 'Of Time' EP trilogy, an exploratory fusion of dreampop, trip-hop, goth, folk, glitch, dance, synth and indie, best exemplified by songs like 'Future's Wild' and the 'Of Time' title song which could be mistaken for Hannah Peel.
NEW SPELL are stylistically hard to pin point. But with their newly released '(Remixed)' EP, they hand over six of the tracks from the 'Of Time' trilogy to various collaborators for a fresh electronic spin. The best of the bunch is the VANDAL MOON remix of 'Home'.
The two parties first worked together on 'We Live Forever', a moody synthwave ballad from the gothwavers' most recent long player 'Black Kiss'. This new version falls in a similar vein with Blake Voss from VANDAL MOON joining in with his subtle baritone, adding a glorious harmonious resonance that wasn't on the original while still maintaining the chill of Kelly's forlorn air.
'Easier' sees Akiyoshi Ehara of THE SESHEN offer a shimmering leftfield direction that remains pop but also compliments Kelly fabulous voice with a sympathetic laid-back backdrop. Meanwhile the CTRO Remix of 'You Win' plays with an experimental uptempo dance flavour that unfortunately loses the song part of the way through.
From pop rockers DANGERMAKER who once covered David Bowie's 'Ashes To Ashes', their frontman Adam Brookes presents a phat rhythmically focussed take on 'Like Water'. It manages to avoid death by four-to-the-floor by throwing in a few off-beats for some subtle variation and is all the more enjoyable for it as a song about connecting with others in the digital age.
With NEW SPELL having already contributed to 'Mythic', cybersynther SENZATIMORE returns the compliment by building up the intensity on 'Never Change' before letting off his drum machine-assisted attack propping up a barrage of heavy anthemic keys.
An arpeggio-laden cinematic rocker in its original form, 'Rain' remixed by MAITRE D is tightened into a hypnotic club friendly tune that also plays with skippy machine beats and some deep synthbass towards its rainy conclusion.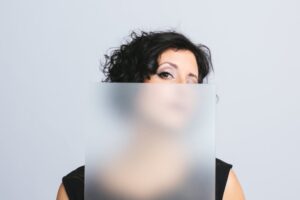 With her willingness to collaborate in a variety of spears, Leanne Kelly has already revealed her eclectic cards and this remix EP is another facet of that. Her strengths are her introspective songs and her strong voice.
So while her blend of styles and interests might confuse some, there is likely to be something for someone in the music of NEW SPELL, especially in its reflection of the present and an unpredictable future.
---
'Of Time (Remixed)' is released digitally on 30th October 2020, available direct from https://newspell.bandcamp.com/
https://www.newspellmusic.com/
https://www.facebook.com/NewSpellMusic/
https://twitter.com/newspellmusic
https://www.instagram.com/newspellmusic/
https://open.spotify.com/artist/5zMCF2GpGG7eYUxyc63SKW?si=EZQF6VWiTvaS1rF5MKOXLw
---
Text by Chi Ming Lai
1st November 2020, updated 5th December 2020