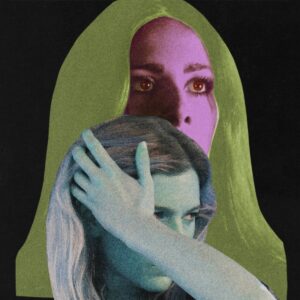 UK/US-based electro pop duo KALEIDA comprising of vocalist Christina Wood and producer Cicely Goulder are best known for their song 'Think' which was featured in the major motion picture 'John Wick'.
The other starting point for listeners new to the act would be to seek out their radical rework of NENA's '99 Luftballons' which takes the original bombastic synth rock track into a far more introspective direction, appearing on the soundtrack to the Cold War spy movie 'Atomic Blonde'. 'Odyssey'
is the second album by the duo and in places draws comparisons with the vocal stylings of FLORENCE & THE MACHINE and KOSHEEN's Sian Evans.
The eponymously titled album opener provides a slow burning beginning with subtle piano textures and driving handclaps and bass. The single 'Other Side' follows next and is another slow builder with interjected Simmons drums and multi-layered vocals from Wood.
In the words of the band "This was one of those tracks that just had the feeling right from the start and expressed a kind of creative hope we were both feeling." Slivers of vocal samples are intricately meshed with subtle synth lines, echoed percussion and a downtempo middle section which euphorically builds back into the chorus hook at the end.
What neatly differentiates KALEIDA from most of their electropop contemporaries is their refusal to rely upon 'stock' electronic sounds in their productions. Instead, keyboardist Goulder goes for a far more textured, reverb-driven approach and this certainly gives the band a more contemporary forward-looking edge with their production aesthetic. 'The News' is the most stripped back track on 'Odyssey'; with the exception of some John Carpenter-style synth brass, the instrumentation is a mixture of pianos and strings and light reverbed drums.
'Feed Us Some' rhythmically takes its cues from Latin music with an opening syncopated piano bass riff and samples which cleverly take the listener on a virtual walk down a street with car horn sounds punctuating Wood's vocals. The early half of the track is stripped back with an almost KRAFTWERK minimalism, there is no overproduction here and half-way through the introduction of a more electronic bass sound and reversed samples evoke the atmosphere of early UK Dubstep producer BURIAL. The South American vibe is continued to the track's conclusion with more piano layers joining the production.
Just when it feels like 'Odyssey' would become overtly languid and downtempo, 'Long Noon' provides a welcome change of pace, upping the tempo with some 4/4 techno-styled drum machine programming and stabbing string synths. Wood's "how long until your shadow meets the noon?" hook is arguably the strongest chorus vocal on the album and certainly helps to pull the album away from becoming too ambient and 'backgroundy' sounding.
After the slow-moving 'Josephine' and 'Fake', album closer 'No Computer' (possibly a dig at acts that get a little too sidetracked with their Digital Audio Workstations?) again re-shifts the album up a gear and introduces a Balearic electronic techno feel with Latin percussion. Featured sounds flit in and out and are swamped in large reverbs with the whole production beautifully mixed over the epic six minute length of its duration.
Throughout 'Odyssey', Christina Wood's vocals are outstanding (not something that can be said of many current UK synth/electronic acts!), but are only hampered by how similar she sounds to other singers – the comparisons with Florence Welch and also in places Beth Gibbons from PORTISHEAD are hard to avoid making.
With electronic music becoming easier and easier to make with the proliferation of software and hardware available, what KALEIDA are doing here is admirable as they are trying hard not to follow the pack.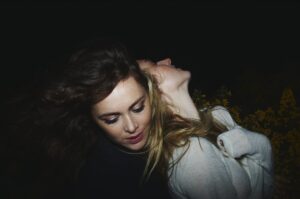 They have a definite sound, which the listener will either embrace wholeheartedly or move along as on an initial listen, it can be hard to differentiate between some of the tracks…
But those that do get sucked into their world will find much to love and the release of 'Odyssey' should see Wood and Goulder hopefully exposed to a much wider and more diverse audience.
---
'Odyssey'
is released by Lex Records, available as a CD, grey vinyl LP and download direct from https://kaleida.bandcamp.com/
https://www.facebook.com/KALEIDAMUSIC/
https://twitter.com/kaleidamusik
https://www.instagram.com/kaleidamusic/
https://open.spotify.com/album/4vZeWOJN0hdllQPEMpbmrk
---
Text by Paul Boddy
30th August 2020