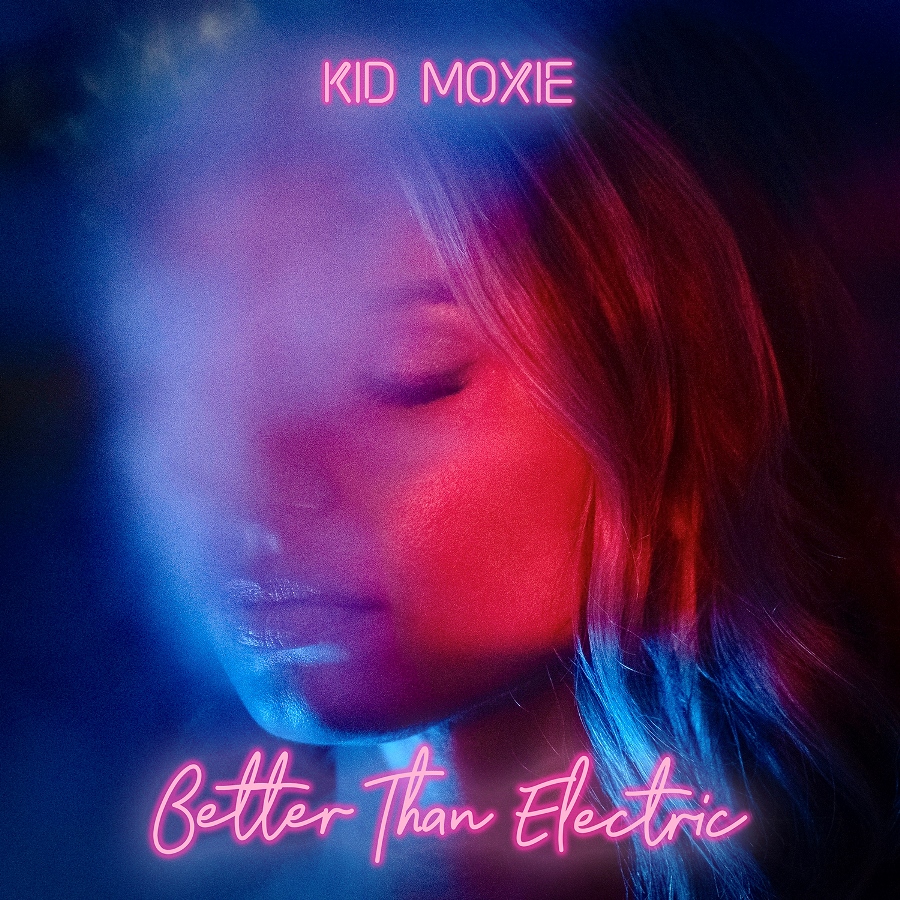 For Elena Charbila, the talent behind KID MOXIE, her new album 'Better Than Electric' is a statement of personal and emotional liberation while also "a blending of everything I love to listen to, every song is a cinematic scene, and the lyrics are there to ideally serve the picture".
With two albums 'Selector' and '1888', several EPs including 'Perfect Shadow' and 'Love & Unity' plus the soundtrack for 'Not To Be Unpleasant, But We Need To Have A Serious Talk' which included a stark cover of ALPHAVILLE's 'Big In Japan', 'Better Than Electric' is her most honest work to date.
Developing on her brand of continental cinematic pop, 'Better Than Electric' is more inspired by Charbila's adopted home of Los Angeles and its Downtown skyline, an imagining of night calls in a retro-futurist setting where unrequited and forbidden love finally get to be realised.
Compared with previous KID MOXIE's works, there are darker and harder aesthetics at play and these are all epitomised by the opener 'Shine' in collaboration with German EBM producer FADERHEAD. Declaring that "I'm taking the lead in the back seat" in a fine homage to DEPECHE MODE's 'Never Let Me Down Again', the mood is assertively provocative.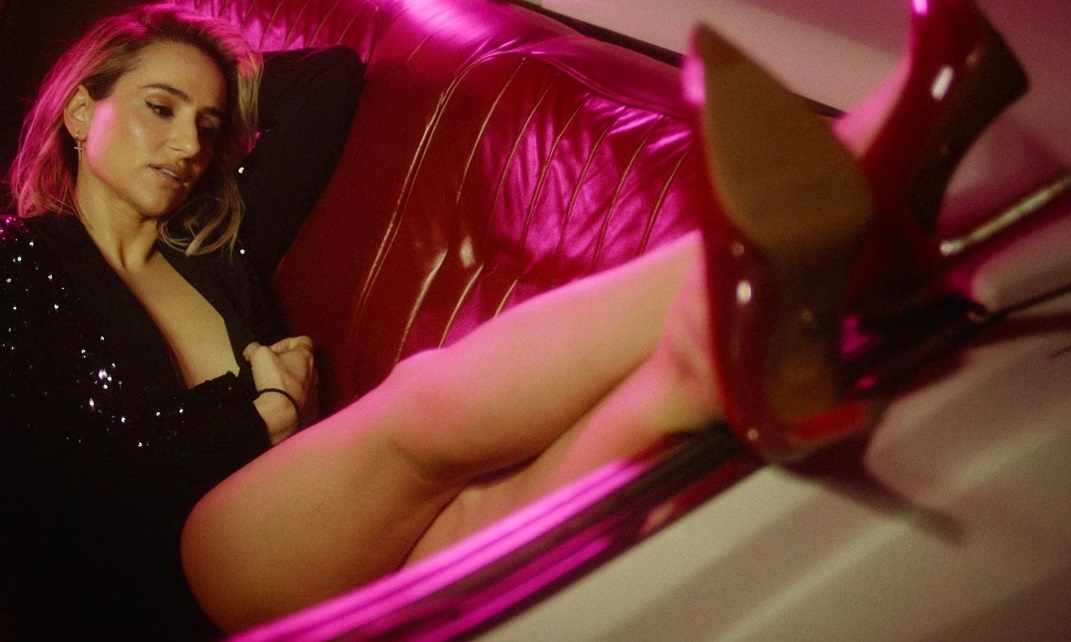 Issued as the first single from the album, the 'Better Than Electric' title song in collaboration with James Chapman of MAPS (who can be very audibly heard harmonising) is in retrospect, something of a red herring.
Reflecting on the distance that can keep lovers apart, it reimagines the Roy Orbison song 'A Love So Beautiful' and Puccini's 'Nessun Dorma' for a trip to Twin Peaks.
With a driving gothic allure, 'At The End Of The Night' channels THE CURE with THE KILLERS' cover of JOY DIVISION's 'Shadowplay' while something of a sister song to 'Shine', 'Unbroken' thrusts and stutters delightfully. The filmic glory of 'Thunderstruck', a cover of the AC/DC rocker, mesmerises with virtual pizzicatos and even tinges of psychedelia but adopting an uptempo electro flavour with cutting strings and sombre voice samples, the instrumental 'Miss Robot' is ultimately hypnotic.
Industrialised to the core, 'Lost In Time' sees KID MOXIE in previously uncharted territory with what is more of a thumping and throbbing art piece than an actual song, while thematically acknowledging her Greek roots, 'Odyssey' is a tense but euphoric declaration of love and finding the one with a meaty synthy cascade full of aggro and the knowledge that she may never be let down again. Like THE SISTERS OF MERCY but without the scary baritone, the drum machine propelled 'Black Flower' plays with some guitar intervention as the anxiety of nightfall is accompanied by haunting pitch shifted voices.
Way down the lane away and living for another day, Charbila takes on the role of the world's sexiest Uber driver as 'On A Sunday Night' takes the nocturnal synthwave route. As the droning engine throbs in time to a beating heart while roaming the neon-lit sidewalks of Hollywood, this is a shimmering ode to Tinseltown and yearning. She said "this is my version of 'Together In Electric Dreams', both in context and in feeling… I'm definitely channeling my most romantic 80s neon-self in this one … one of my favourite videos and concepts of the 80s is 'The Chauffeur' by DURAN DURAN and in this video, I found a way to recycle it in a more colourful, playful, Hollywood way…"
Something of an empowering record, 'Better Than Electric' is the best KID MOXIE album yet, one that realises Elena Charbila's vision of combining her emotional and sonic sensibilities into one lush opulent sonic sandwich. The kid has now come of age…
---
'Better Than Electric' is released by Pasadena Records as a CD and download on 10th June 2022, available from https://kidmoxie.bandcamp.com/
http://www.facebook.com/kidmoxie
https://twitter.com/KIDMOXIEMUSIC
https://www.instagram.com/kid.moxie/
https://kidmoxie.musicmerch.eu/
---
Text by Chi Ming Lai
Photos by Neil Kryszak
9th June 2022