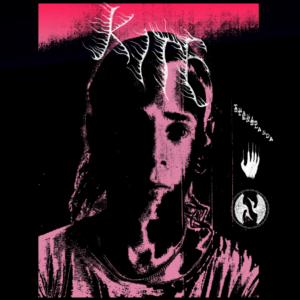 "Sweden's best kept pop-secret" should be not so secret anymore…
KITE, the enigmatic duo of Nicklas Stenemo and Christian Berg are gearing to show why they are probably the best modern electronic pop act in Europe at the moment having released Tranås/Stenslanda, their first new single since the Ennio Morricone does Nordic Noir epic 'Demons & Shame'
.
A natural progression for the dark widescreen overtones 'Demons & Shame', 'Tranås/Stenslanda'
possesses a lush introspection.
And when an emotionally charged Stenemo hits the high notes and responded to by Berg's gorgeous swirling synth, there is a melancholic grit that is also strangely uplifting in a manner that Scandinavians always seem to excel at, celebrating the liberating escape that music provides with the profound line "now headphones can cover that hurt".
Named after the two small towns in the historical Swedish province of Småland that Berg and Stenemo respectively grew up in, 'Tranås/Stenslanda' is accompanied by a video created by Marcus Malmström with flocks of migrating birds, twilight cityscapes, running deer, collapsing buildings and live footage from KITE´s recent concerts at the Royal Opera House in Stockholm intercut to illustrate the sad but hopeful soundscape.
Since their live return with a three show residency at Stockholm Slaktkyrkan in March 2019, KITE have parted ways with Progress Productions who they released six EPs with. Newly signed to Astronaut Recordings, 'Tranås/Stenslanda' is actually the duo's first ever physical single release.
The red or pink 7 inch vinyl is backed with an orchestral version of a new song 'Hopelessly Unholy'
which explores a more organic approach not previously explored by Stenemo and Berg.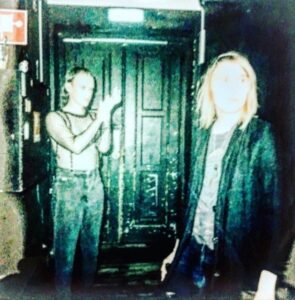 But with the haunting air of Hans Zimmer, the majestic arrangement more than compliments the cinematic aesthetics heard in KITE's recent work, although a fading metronomic pulse of synth coming over like a tracking beacon closes proceedings.
Whether KITE will release a new EP or change tact and head down the album route, remains to be seen.
But whatever, further live dates are promised in Europe, with the duo known to be very keen to perform for the first time in the UK.
---
'Tranås/Stenslanda'
is released by Astronaut Recordings, available as a 7 inch red or pink vinyl single from https://store.kitehq.band/
KITE's back catalogue is available digitally direct from https://kitehq.bandcamp.com/
https://www.facebook.com/KiteHQ
https://www.instagram.com/kitehq/
https://open.spotify.com/artist/0nhhoDCycjsJVHS8sk4vzW
---
Text by Chi Ming Lai
24th February 2020