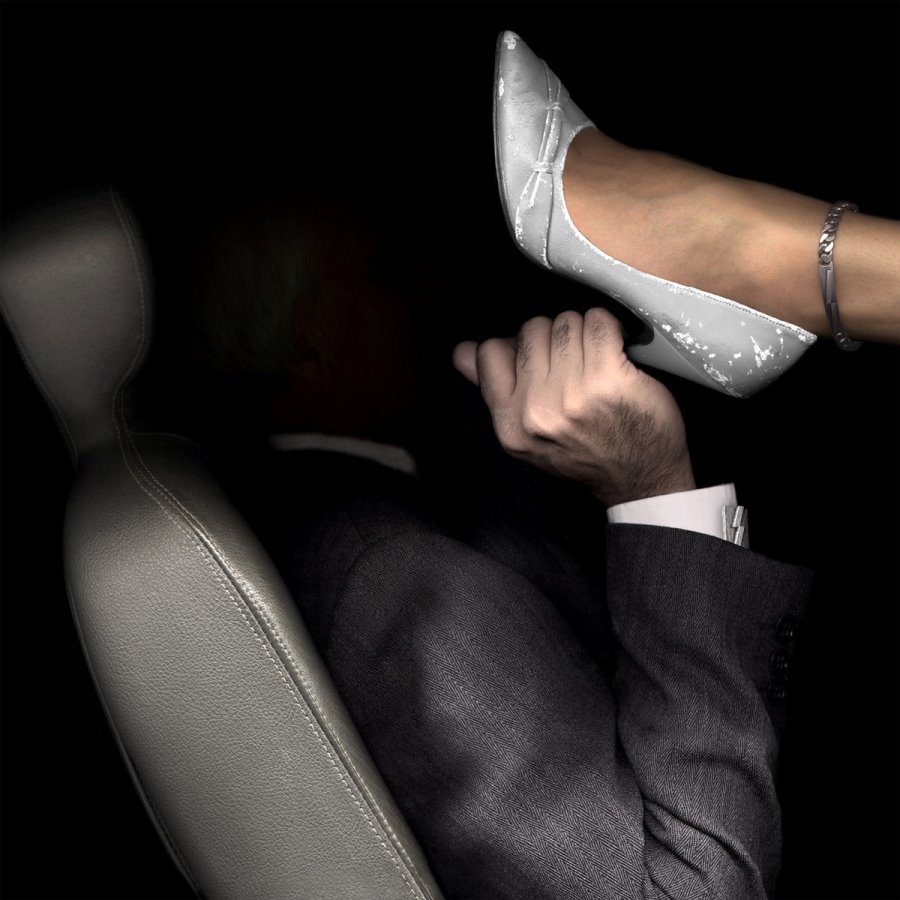 Before synthwave's obsession with John DeLorean and the imagery of his gullwing doored DMC-12 sportscar became ubiquitous along with palm trees, VHS grids and magenta skylines, NEON NEON released a concept album about the controversial industrialist entitled 'Stainless Style' in 2008.
The album was the brainchild of Gruff Rhys, the frontman of Welsh rock band SUPER FURRY ANIMALS and DJ producer Boom Bip, real name Bryan Hollon. Having previously collaborated on 'Do's & Don'ts' from Boom Bip's 2005 album 'Blue Eyed In The Red Room', the idea for "a bonkers disco record" came up.
Originally naming themselves DELOREAN, NEON NEON began as a side project for the pair in 2006 with the specific aim of telling John DeLorean's life story to music. It all could have come straight out of Hollywood; a successful playboy businessman blinded by greed and ego, known for his unscrupulous business practices, he hooked up with maverick Lotus F1 legend Colin Chapman to obtain £54 million in grants and subsidies from the UK government, while US celebrities such as Sammy Davis Jr, Roy Clark and Johnny Carson were among the additional private investors.
This was all under the premise of regenerating the Northern Irish city of Belfast at the height of the sectarian troubles by establishing a factory for the DeLorean Motor Company. The aim was to build a safe, economical and rustproof dream car that had 30,000 orders in the US. The orders proved to be false while using an existing Lotus-based chassis and suspension design, the stainless-steel veneered car was neither safe, fuel-efficient or reliable with the spectacular gullwing doors also causing teething problems. Quite why Colin Chapman was getting involved in engineering a direct rival to his own Lotus Espirit was a mystery.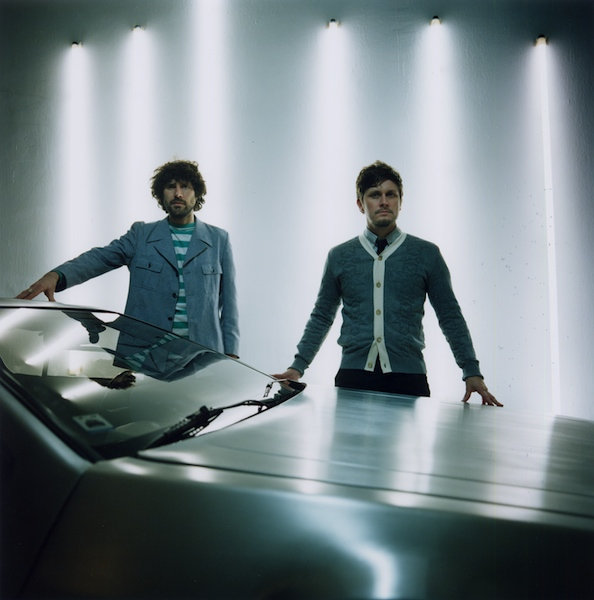 But Chapman had a ruthless streak which he had applied in motor racing, particularly in the fragility of his cars, compromising safety over speed. The ethos had cost the lives of his top drivers Jim Clark, Jochen Rindt and Ronnie Peterson as well as seriously injuring Sterling Moss.
Chapman had reasoned that if millions in government cash was going to be given out, then Lotus may as well have some of it. Nearly £9 million disappeared, half of it via a Swiss bank account under the name of GPD which had not been declared to Lotus shareholders as an upfront profit payment in the deal while the other half passed through DeLorean's own complex financial network.
Only 8,500 DMC-12s had been produced since 1981 as sales were poor and the company went into receivership in February 1982. While said to be attempting to raise money for ailing company, DeLorean was arrested by the FBI for cocaine smuggling in October 1982 but was acquitted after citing entrapment in August 1984; on the charges of defrauding the UK government, he managed to escape extradition! Chapman died suddenly of a heart attack in December 1982 with conspiracy theorists claiming he faked his own death as he had passed an insurance medical only days before.
In 1992, the brains behind the fraud and Chapman's right hand man, Fred Bushell was sentenced to 3 years in prison and given a £1.5 million fine but when he failed to pay it, he had another year added to his sentence. Summing up, the judge said this was "a bare-faced outrageous and massive fraud" and that had Chapman and DeLorean stood trial, they would have each faced at least 10 years imprisonment.
As part of the admistration process, the DMC-12's engineering concept was sold by the administrators to Toyota who later used the plans to develop the first generation MR2. While DeLorean's reputation as a businessman was tarnished, the DMC-12 became iconic when it was featured prominently featured in the 1985 film 'Back To The Future' and its two sequels, despite being named among 'The 50 Worst Cars of All Time' by Time Magazine.
Such a stranger-than-fiction story had plenty to mine lyrically and while it had not been the intention to make a synthetic pop record, the concept's era pointed towards using instruments such as the Casio SK-5, Korg MiniKorg 700 and Roland SH-101 as well as electronic drums. The gritty sci-fi funk 'n' synth instrumental 'Neon Theme' acted as the starter. But swapping Detroit for Belfast with some "Motor City Blues", the shiny optimistic emulation of DURAN DURAN on 'Dream Cars' with its rugged jerky snap provided by THE STROKES' drummer Fab Moretti and engaging call-and-response vocals made for an ideal first song-based salvo.
Rumoured to be about a date rejection by Carrie Fisher, 'I Told Her On Alderaan' sounded as if it could have come from a John Hughes Brat Pack movie, but DeLorean was a renowned swordsman who was said to have squired the likes of Bond girl Ursula Andress, actress Candice Bergen and singer Nancy Sinatra.
DeLorean's most celebrated conquest was Raquel Welch and on the NEW ORDER versus LES RITA MITSOUKO disco hybrid 'Raquel', in character Gruff Rhys cannot quite believe his luck: "I saw you as a movie star, but now you're riding in my car."
In a slight diversion, something more Super Furry was offered in the alternative-rock of 'Steel Your Girl' but with a self-explanatory title, the bleepy electro of 'I Lust U' was a Cate Le Bon duet that recounted DeLorean's womanising but also that anything went for either party "if the price is right". Brimming with hooks, the punchy 'Belfast' was a synthy paean to Ulster while the Hollywood life was documented on the sinister hypnotism of 'Michael Douglas' where DeLorean looked at his reflection in the pool to redesign his own chin at a party hosted by the current Mr Catherine Zeta Jones.
Despite the primarily retro-futuristic austere, 'Stainless Steel' took several excursions into rap and while 'Sweat Shop' with Yo Majesty provided some fitting drive-by tension, 'Trick For Treat' featuring Spank Rock alongside Har Mar Superstar and the Fatlip fronted 'Luxury Pool' confused the flow although these three tracks would probably have worked as an EP on its own for a hip-hop audience.
Closing with the short sombre drone folk of the title track featuring THE MAGIC NUMBERS on backing vocals, stylistically 'Stainless Style' was an eclectic adventure capturing DeLorean's excess and ultimate downfall. The album's musical culture clash represented the pacey party-driven lifestyle of John DeLorean, a life of cash, sex, plastic surgery, celebrity and questionable ethics.
Reaching No 67 in the UK album charts, 'Stainless Style' was a moderate success and earned a 2008 Mercury Music Prize nomination, but did not reach the commercial heights of SUPER FURRY ANIMALS or Gruff Rhys' solo work.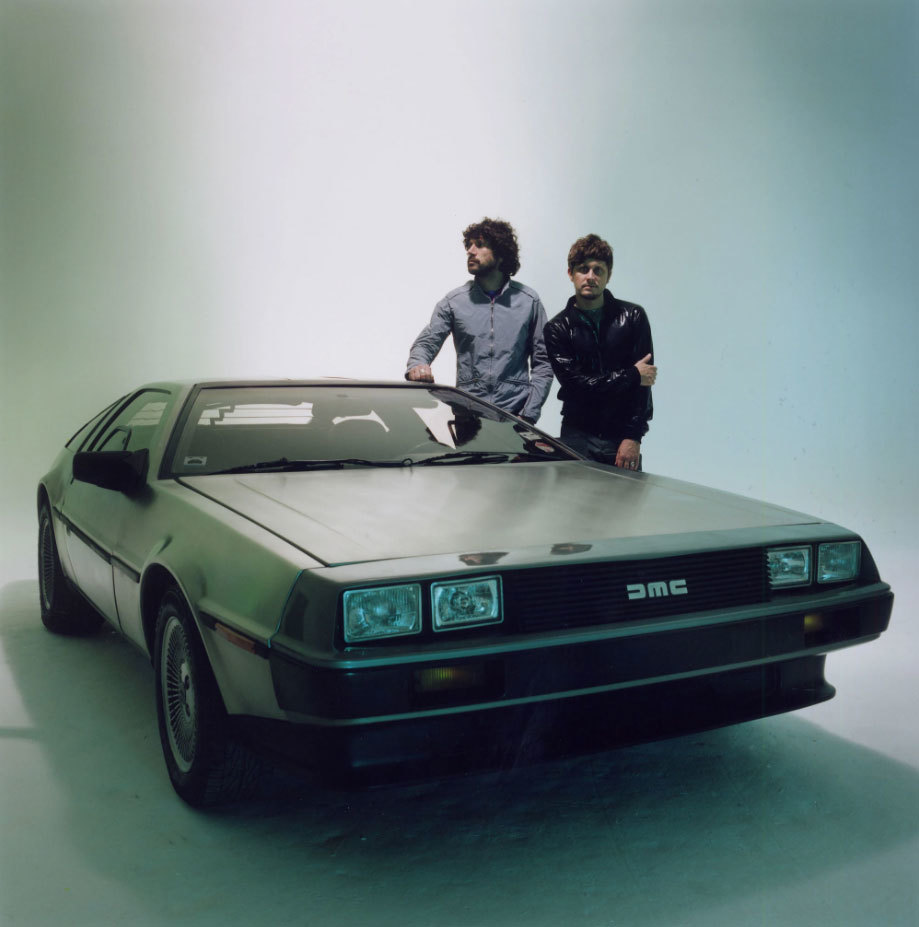 While NEON NEON was initially intended as a one-off project, an unreleased song 'Wheels' from the 'Stainless Style' sessions was included on the 2011 'Complex' compilation celebrating 10 years of Lex Records.
Then in 2013, a second album 'Praxis Makes Perfect' about on the life of Italian socialist publisher Giangiacomo Feltrinelli was released. Best known for translating and publishing Boris Pasternak's 'Doctor Zhivago' in the West after being refused publication domestically in the Soviet Union, he died violently under mysterious circumstances in 1972. And that was another story…
---
'Stainless Style' is still available via Lex Records as a vinyl LP and download, available from https://neonneon.bandcamp.com/album/stainless-style
https://lexrecords.com/artists/neon-neon/
https://www.facebook.com/neonneonband
https://twitter.com/neonneonband
https://www.instagram.com/neonneonofficial/
---
Text by Chi Ming Lai
13th May 2022