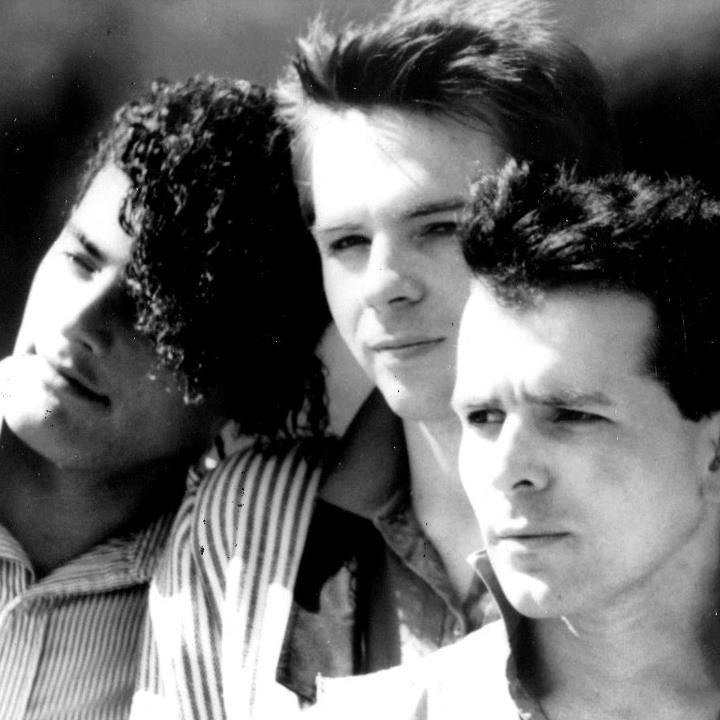 It's accepted that commercial electronic music had its formative roots in Germany with the innovations started by KRAFTWERK and their transition from the early Krautrock scene through to that of electropop pioneers.
This was followed by the large wave of UK synth-based acts. However a comparable scene in the United States saw most bands from across the Atlantic, with the exception of DEVO, struggling to achieve major popularity in both their homeland and in the British charts.
Bands such as SUICIDE managed to make it over the pond and supported several established acts, but their influence was only really felt several years later. MINISTRY started out as a New Wave electronic act, but eventually morphed into an Industrial Metal band with frontman Al Jourgensen disowning their early material.
New York-based OUR DAUGHTER'S WEDDING, who were named after a card divider in a gift shop, were arguably one the few other commercial US synth bands to make any sort of impact in the UK. Early single 'Lawnchairs', a classic slice of synthpop charted at No49 and has been a regular fixture in many electronic music single compilations ever since.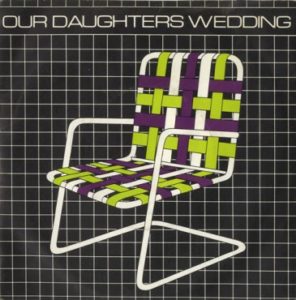 ODW, who comprised Layne Rico (electronic percussion / synth), Keith Silva (vocals / synth) and Scott Simon (synth / saxophone) were often compared to early DEPECHE MODE and OMD, a comparison which the band themselves disagreed with – musically there were obvious similarities, but with the release of their sole album 'Moving Windows', other elements started to creep into their music with a far more polyphonic and funky chord-based approach than some of the more one finger synth bands of the day.
Sadly, ODW were a candle that burned brightly but burnt out too quickly, splitting after releasing a handful of singles, a solitary long player and touring as support for several high profile bands including OMD, TALK TALK, U2, DEPECHE MODE and DURAN DURAN.
ELECTRICITYCLUB.CO.UK spoke to ex-ODW member Scott Simon about the band's gestation and how musical life was for a synthesizer act based in the US…
How did ODW form and transition into an electronic band?
ODW was the child of previous dysfunctional musical marriages. Firstly, the HUMAN BENDS, a five-piece alternative band formed in suburban San Francisco comprising Layne Rico, Keith Silva, Tim McGeary, Vanessa Wilkenson and myself.
Under the guise of a business, I would arrange for rentals in tract home areas. We'd throw in a few mattresses, our instruments and a circus tent, which we'd pitch in the living room to drown out the sound.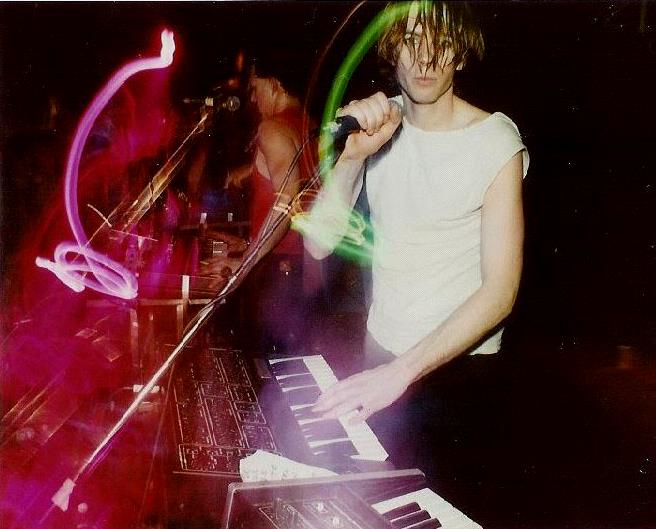 The problem was we didn't have a vocalist, as Keith Silva's voice hadn't found its sweet spot yet. We auditioned several but nobody suitable showed up at our door…I'm sure one of the singers was Michael Bolton – long mane, tights and suspenders, Freddy Mercury karaoke! It was a year before we found someone that fit our style, but time had done its deed. The band fought, petty jealousies formed and Tim and I decided to return to New York. Poof!!! No more HUMAN BENDS!!!
After a feeble attempt to resurrect the band on the East Coast, Tim and I decided to form a new band NEIGHBORS & ALLIES. We moved to Philadelphia where I called on a vocalist I had known since childhood and the band gelled quickly. Before we knew it we were back in New York headlining CBGBs and playing for DAVID BOWIE, who was generous in his praise, cigarettes and beer.
It was during these heady days that Keith would talk to me about his idea to form an all-electronic band. At first, I rebuffed the offer to join, but as time passed and things with NEIGHBORS & ALLIES unravelled, I agreed to join Keith.
By this time Layne had moved east with his Synare percussion synth, an instrument only he could master. In the summer of 1980 we started to rehearse in a small flat on West 75th Street and with the privacy of self-powered headphones we wrote our tunes.
Tiny spaces such as the UK club in the East Village were more than happy to let us perform. Word spread, we wrote 'Lawnchairs', headlined every club, played with U2 on their first US gig at the Ritz, and rest as they say was history!
While you were championing synth pop on the East Coast, on the West Coast, THE UNITS were developing their style of electro-punk, were you aware of each other and what was your perception of the US synth-based scene?

I think after our North American tour with OMD, we became aware of pockets of electronic music in several cities. We were honoured to share the stage with THE UNITS at San Francisco's Old Waldorf.
The US scene had more edge, while Euro material took on a more symphonic, ethereal posture.
Early synth bands in the UK notoriously often had a difficult time from crowds unaccustomed to the lack of real instruments being played. How was your experience in US when you became fully electronic?
Trial by fire, my friend! A packed house of bikers on Long Island, my Father's place to be exact… flying beer bottles and such! But IGGY POP had coached us on the dodgeball effect, so we ducked and played. Soon, seeing that the music we were making was song-based, crowds accepted our format.
You are best known for the song 'Lawnchairs', do you get fed up with the lazy comparison to OMD's 'Messages'?
I don't mind the comparison at all. OMD is a great band. We were close friends at one point, even spent time with them in The Manor and their small space in Liverpool.
Both versions of 'Lawnchairs' have live drums on them which seemed to go against your primarily electronic sound, was there any particular reasoning behind that?
My brother Frank, who co-produced the first record, suggested we have Layne play a simple beat on kick, snare and hat. This was done to improve the sound quality as we had a limited budget back then!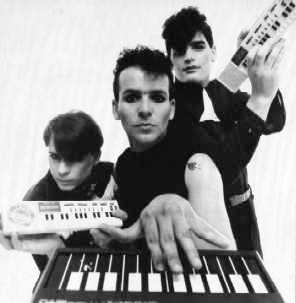 How was the experience of coming to Chipping Norton Studios to record the 'Digital Cowboy' EP with Colin Thurston, producer for DURAN DURAN, TALK TALK and THE HUMAN LEAGUE?
Chipping Norton was great fun – Simon Phillips (who played drums on the EP) was brilliant. Although to be honest, Colin was distracted, he spent a lot of time flying around The Isles on Concorde on our dime. That part was a very unhappy experience, although he later attended our sold-out Venue show and apologized. I hold no grudge…
On the 'Digital Cowboy' EP, the band made a point of highlighting that "No Sequencers Were Used", what was the reasoning behind that statement?
We were proud of our musicianship, that we could play complicated parts with precision and speed, while our contemporaries relied on programming and triggers. I got a first-hand look at the difference when we played with DEPECHE MODE in Chicago.
Your roles seem very defined on your sleeve credits, did you always play "bass synthesizer" or did you contribute other electronic elements?
I started as a drummer, moved to guitar (I have 12 credits of jazz and classical at university), then to keyboards and sax. As the band progressed, I wrote many of the tunes or co-wrote with Keith.
Was 'Moving Windows' a fun studio album to make? Tracks like 'Buildings' sound like a riot…
'Moving Windows' was a trip! We started in Electric Ladyland, partaking in all it had to offer, then moved to Intergalactic where Afrika Bambaataa and Arthur Baker had taken up residence.
This was all with the guiding hand of David Spradley, former P-FUNK member, writer of 'Atomic Dog'.
We had access to the only Fairlight in the States at the time and we used it to the fullest. On 'Buildings', we dropped wires and mics into a crowd we had gathered on East 86th Street. We taught them the tune, they sang, and were sampled into the Fairlight. The hilarious results are on record.
'Auto Music' has one of THE great synth basslines…
I appreciate the nod for 'Auto Music' that came about by David Spradley and I jamming one morning in our Union Square loft.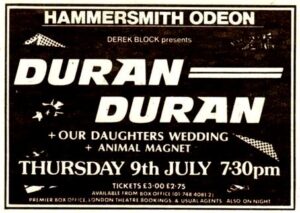 You managed to secure some pretty high profile support slots, how was that experience?
We shared a bus with DURAN during our tour of Europe. Interesting, although they weren't "DURAN DURAN" yet – John, Andy, Roger, Simon and Nick, all great guys. We also hung with them during the 'Tiger' tour in the US. What a scene!
Which synths were responsible for the ODW sound and how important was the Synare?
Primarily we used the MicroMoog, Roland RS09 String synth, Sequential Circuits Pro One, Electro Harmonix DRM32 Drum Machine and Synare 2 Percussion synth. Nobody could play the Synare like Layne, the guy was a genius. As we grew, the device was used less, especially when the Prophet 5, OB-X and others came on the scene.
What sort of a relationship did the band have with MTV?
At the time, MTV needed us and we needed them. Our loft was near their West Side studio – a ramshackle, three-story townhouse and both Keith and I appeared / guest hosted with one of the original VJs Martha Quinn. I'd say the band's relationship culminated with the network when the winning contestant for "BRING MTV TO YOUR HOUSE FOR HALLOWE'EN 1982", selected ODW and Joey Ramone as the stars he wanted to attend. After a three-hour booze cruise in a stretch limo, we arrived at a small suburban Connecticut house that had been converted into something out of England's medieval times, thatch roof and all. It was a freak show! The kid was about 14 years old, his parents were overwhelmed by the lights, hangers-on and hoopla. We never heard from MTV after that affair!
Latterly you experienced major problems with your record label, what happened?
EMI screwed us, our record was on the way up, top club DJs such as Mark Kamins gave it the big thumbs up. The LA office killed it due to a personal problem a senior executive had with our representative. A personal problem! Can you believe it? The guy ruined what should have been a long and prosperous career, perhaps for the better? Who knows…
How did you feel when the second "British Invasion" happened and UK electronic bands started to have success in the US?
I'm all about music and writing, the more bands the merrier. I don't care if they're from Antarctica!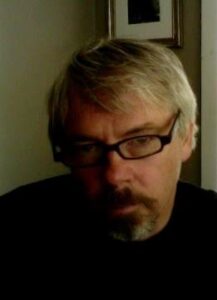 Why did ODW split and did you still continue in music afterwards?
ODW split after the disappointment of working hard to produce good music, but only to find music didn't matter. People can only take so much. Nowadays I have a studio on my farm, music has been part of my life for as long as I can remember.
I recently wrote and produced an album for PHILADELPHIA SOUL SOCIETY. Before I twirled a drumstick, tuned a guitar, or sat at a piano, writing was my foray into the art world and as pop music and its trappings held me by teenage reins, the pencil became less important, albeit temporarily.
After years of scribbling lyrics into a spiral notebook, mostly for tunes no one would hear, I have returned to writing fiction. My first project was declared one of the winners in the 2009 St. Martin's Press YA competition. I was too embarrassed to use my name so I selected Simon Barkley as the nom de plume. Today I write under Scott Simon, confident there are people who will find my work entertaining. My genres are historical thrillers and private eye mysteries. I am currently working on the 'Jedidiah Alcatraz Mysteries' — three-part adventures of an autistic private eye.
How do you look back on your time in ODW and do you feel proud of your part in the early US electronic scene?
I cherish my time with ODW. It was seminal in my development as an artist and a person. I met my wife of 35 years through the band. She did our record covers. I used to have little regard for our work, mostly I think, because of how things turned out. But over the years, having learned others appreciate ODW and what it means, I have been most fortunate to hear our music in a new light. Through this light, I realized why I first picked up a drumstick 50 years ago… love!
---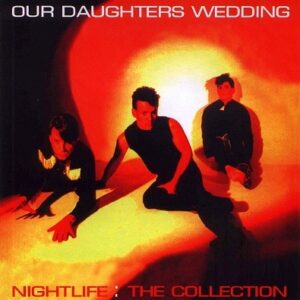 ELECTRICITYCLUB.CO.UK gives its grateful thanks to Scott Simon
'Nightlife – The Collection'
is available as a download from Amazon and iTunes
Scott Simon's novels 'Executive Thief' and 'Katherine's Cross' can be found on Amazon and other outlets, please visit https://t.co/XqWVOiNzvg via Amazon to view the book trailer
https://www.facebook.com/Our-Daughters-Wedding-380882682006092/
https://www.facebook.com/scott.simon.773
http://www.discogs.com/artist/106443-Our-Daughters-Wedding
---
Text and Interview by Paul Boddy
17th November 2015