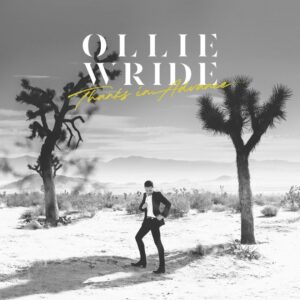 The stylish figure of Ollie Wride could become popwave's own Bryan Ferry.
Just as Ferry had a parallel solo career alongside ROXY MUSIC, the suave lead vocalist for FM-84 on songs like 'Wild Ones' has been partying like it's 1985 on his enjoyable debut long player 'Thanks In Advance'
.
Co-produced by the Toronto based Scot Michael Oakley with guitars by Chris Huggett, Los Angeles based Englishman Wride uses the opportunity to channel his inner Lindsey Buckingham.
There are certainly flashes of FLEETWOOD MAC's synth assisted 'Tango In The Night' album within opening song 'Never Live Without You', a number fashioned with a fine balance of synths, guitars and MTV friendly vocals that is better than anything which THE KILLERS have fashioned in the last ten years.
Rhythmically swung, 'Overcome' is rocky but avoids the dreaded AOR indulgences often found within synthwave circles. Meanwhile the muted funk guitar and sparking synthlines of 'Back To Life' offer sunny soulful pop, with Wride's voice superbly anthemic and likely to induce swooning. Plus there's even an unexpected key change and sax thrown in!
With gently percussive World Music overtones, 'The Rising Tide' offers a colourful ballad in the vein of Tom Lord-Alge's work with Steve Winwood but with the threat of MR MISTER looming, this won't necessarily be for everyone.
Offering some big love, it all gets back on track with 'Miracle Mile', the pulsing triplet providing the backbone to a wonderful open top driving number. The imagery conjured may be a cliché but the fact that the song produces pictures for the listener at all is a fine achievement for any artist.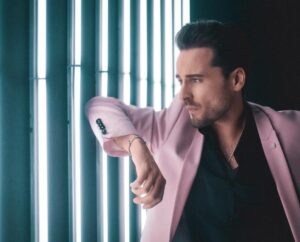 Coming over like Richard Marx, Wride dons his balladeer hat again on the appropriately moonlit 'Luna', before the sun rises for the filmic bass synth laden cascade of 'I'm A Believer', which embraces the hypnotic Hollywood influence of Giorgio Moroder as well as utilising some rousing layers of vocals.
'Hold On' reimagines what a slowie for the soundtrack of 'About Last Night' would be like in the 21st Century, but ending 'Thanks In Advance' is 'The Driver'.
Putting into dynamic realisation as to what SIMPLE MINDS might have sounded like had Moroder-graduate Keith Forsey produced the 1985 'Once Upon A Time' album instead of Jimmy Iovine and Bob Clearmountain, the superb grouchy FM synth rock of 'The Driver' see Wride successfully cross Jim Kerr with Billy Idol!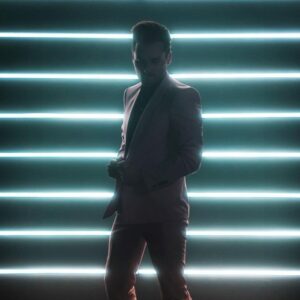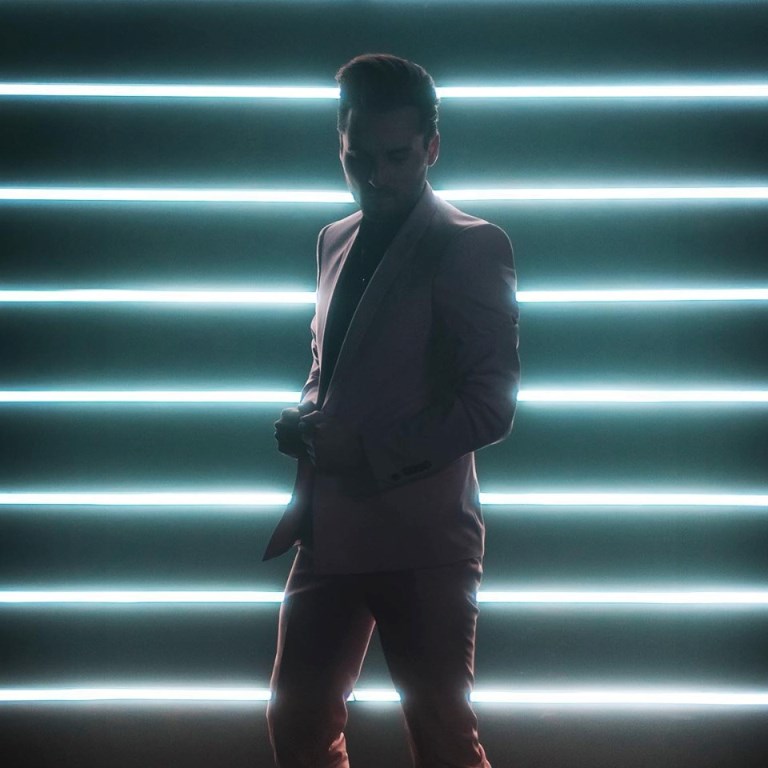 So is this a synthwave album? Well no! Is it good accessible pop record with a melodic synth aesthetic that invokes memories of Brat Pack movies, aviator sunglasses and designer stubble? YES!
Ollie Wride has proved with 'Thanks In Advance' that he can cut it on his own outside of the FM-84 nest. While there might be too many power ballads for some listeners, this is an impressive debut long player that will be likely to gain further momentum once it is carried into the live arena by Wride's charismatic stage presence.
---
'Thanks In Advance'
is released by New Retro Wave, available in vinyl LP, cassette and digital formats direct from https://newretrowave.bandcamp.com/album/thanks-in-advance
https://www.facebook.com/olliewrideofficial/
https://twitter.com/OllieWride
https://www.instagram.com/olliewride/
---
Text by Chi Ming Lai
Portrait Photos by Randy Jacob
22nd July 2019, updated 20th March 2020