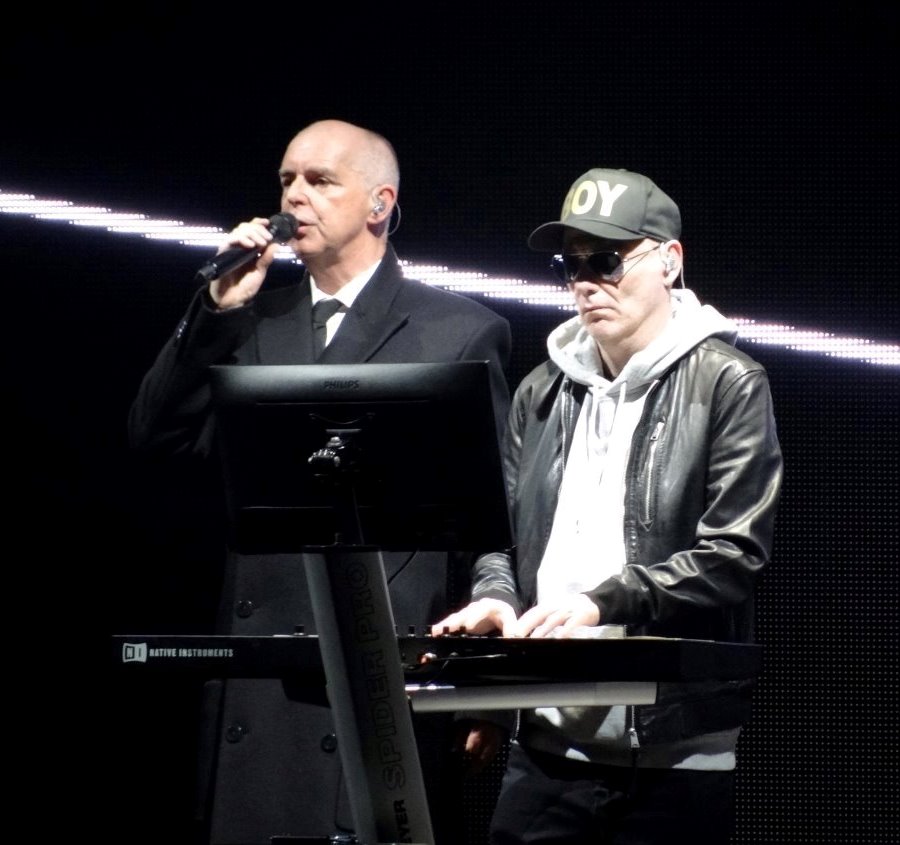 After a 2 year delay, PET SHOP BOYS finally got their 'Dreamworld – The Greatest Hits Live' underway and it did not disappoint.
With a 27 song set of which 16 came from the imperial phase of PET SHOP BOYS between 1985-1991 as documented on the 'Discography' compilation, it was a masterclass in pop. Even from the top of the cavernous O2, the sound was powerful, yet crystal clear, a far cry from the deafening bass heavy mush that required earplugs when Gary Numan played Norwich UEA the weekend before.
The show began with a simplistic set-up featuring Neil Tennant and Chris Lowe in metallic geometric masks with 'Suburbia', 'Can You Forgive Her?' and 'Opportunities (Let's Make Lots of Money)'. As the stage opened up to reveal an elaborate stage design with a gantry for Lowe to now operate from, 'Where the Streets Have No Name (I Can't Take My Eyes Off You)' and 'Rent' prompted audience singalongs.
With so many songs to cram into 2 hours plus artful interludes to allow for costume changes, a number of songs were edited with 'I Don't Know What You Want but I Can't Give It Any More' seguing into 'So Hard' while 'Single-Bilingual' and 'Se A Vida É (That's the Way Life Is)' effectively merged into one via their percussive mantras. Continuing the Latin flavour of the two, the marvellous 'Domino Dancing' was given a rare but welcome outing.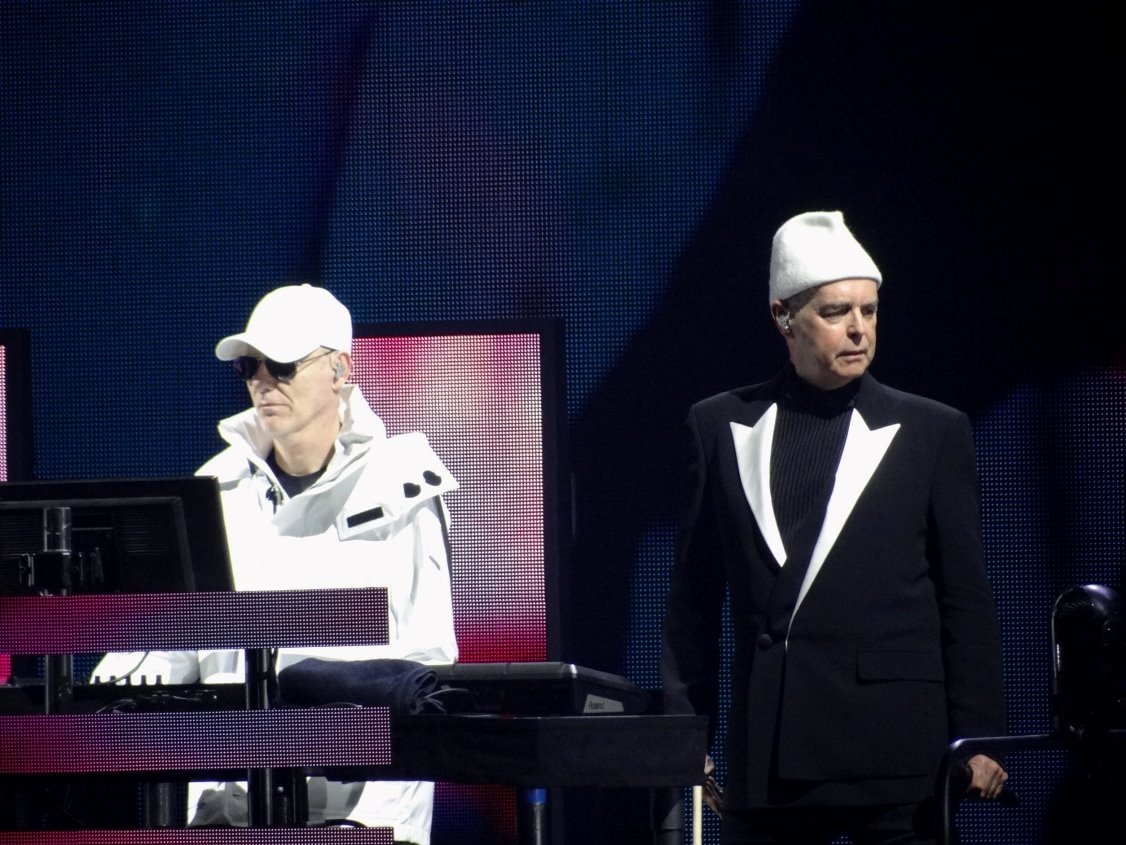 'Monkey Business' got the Sunday night disco up and running but 'New York City Boy' presented the only lull of the set when 'Paninaro' would have been a better inclusion to maintain the momentum.
Tennant surprised all with an acoustic guitar and a rendition of 'You Only Tell Me You Love Me When You're Drunk' but introducing the song as the first that he and Lowe ever wrote together, the drama of 'Jealousy' was boosted by some Shakespearean prose from 'Othello'.
While most of the arrangements for the show remained close to the original hit versions, 'Love Comes Quickly' was given a more KRAFTWERK-based treatment. Stephen Sondheim's 'Losing My Mind' from 'Follies' which PET SHOP BOYS recorded with Liza Minelli started a covers section which also including their 1987 Christmas No1 'Always on My Mind' while showcasing one of their more recent singles, the utopian 'Dreamland' proved that Tennant and Lowe can still knock out a catchy pop tune as good as 'Heart'.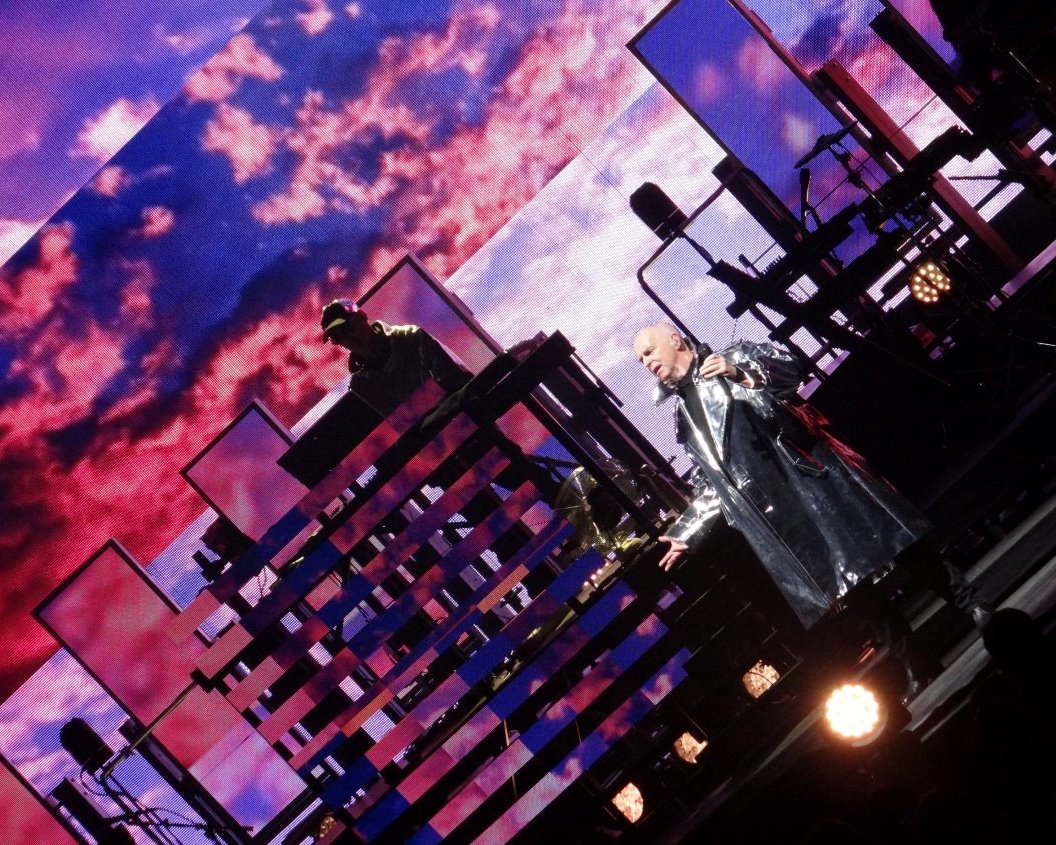 Backed by a multi-talented trio who moved between keyboards, electronic drums and backing vocals, one of their number Clare Uchima came out front to delightfully deputise for the late Dusty Springfield on 'What Have I Done to Deserve This?'.
PET SHOP BOYS' rework of Sterling Void's house classic 'It's Alright' was more relevant than ever with its environmental concerns but adopting a more escapist tone, 'Vocal' showed that at the age of 67, Neil Tennant is still not too old to rave.
The 20,000 strong chant of "TOGETHER" lifted the roof off the O2 during 'Go West' while given a modern EDM twist but still maintaining its strong emotional resonance, the magnificently evergreen 'It's A Sin'  closed the main part of the evening under a blinding array of lights and projections.
Returning to a reconfigured bare stage for the encore, Tennant donned his long coat and Lowe his 'Boy' cap for a rendition of their first hit and No1 'West End Girls' before 'Being Boring' formally ended proceedings with a dedication to those who had lost loved ones during the pandemic.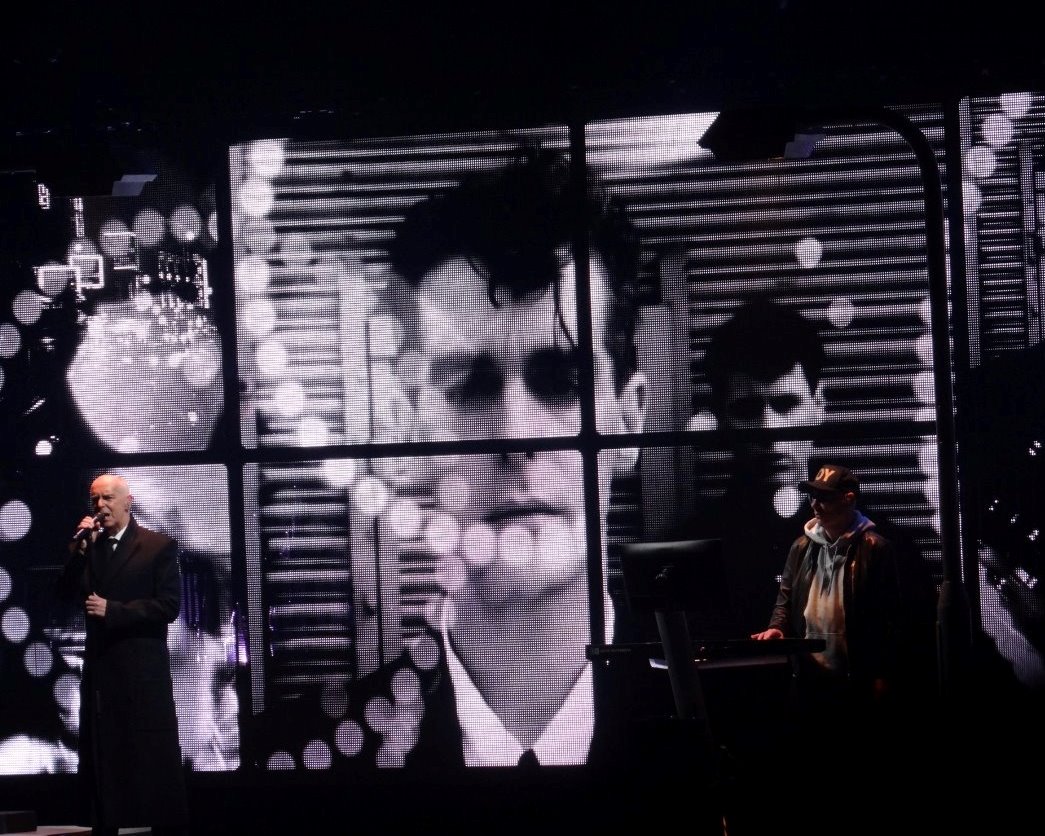 Far from being boring, time really did fly by and as far as concerts went, this was close to perfection. Tennant in particular was in fine voice while Lowe's programming was tight and authentic, the antithesis of the lame arrangement approximations undertaken by other acts for their live presentations in their vain efforts for rockist credibility.
DEPECHE MODE for one should take note and learn from PET SHOP BOYS… just play songs as they are meant to be heard and don't let the bloody drummer f*ck things up… simples 😉
---
PET SHOP BOYS 2022 'Dreamworld – The Greatest Hits Live' UK tour continues:
Cardiff Motorpoint Arena (24th May), Bournemouth BIC Arena (25th May), Newcastle Utilita Arena (27th May), Birmingham Resorts World Arena (28th May), Glasgow SSE Hydro (29th May), Hull Bonus Arena (31st May)
https://www.facebook.com/petshopboys/
https://twitter.com/petshopboys
https://www.instagram.com/petshopboys/
---
Text by Chi Ming Lai
Photos by Richard Price
24th May 2022