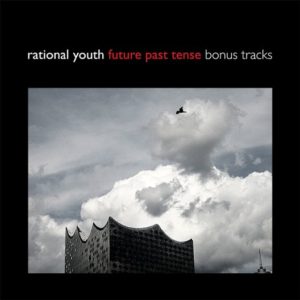 RATIONAL YOUTH originated in Montreal in 1980 and to this day, the band is hailed as the first proper Canadian synth operation.
The self-confessed lovers of anything KRAFTWERK, Tracy Howe and Bill Vorn quickly became the leaders of the, up to then, fairly unknown electronic scene, opening for OMD in Montreal in only their second professional engagement.
Joined by Kevin Komoda on keyboards, the combo released 'Cold War Night Life', which is considered to be the very first Canadian full-on synth opus.
Following few hiatuses and member changes, Howe remained the only original member of Rational Youth, but the growing European interest in the band's productions resulted, not only in 'Cold War Night Life' being reissued in Europe, but also a long touring stint throughout Scandinavia.
Still active, RATIONAL YOUTH released a 10 inch vinyl EP 'Future Past Tense' last year, which has now been reissued on CD format, together with bonus tracks, remixed by assorted artist, including the brilliant Swedes JOHAN BAECKSTRÖM and DISKODIKTATOR.
The EPs six tracks journey through the synth perfection of RY's knowhow, with the KRAFTWERK-esque 'Here It Comes Again' and candied 'Prison Of Flesh'. 'This Side Of The Border' opens with futuristic sci-fi electronica, with a depressingly gloomy lyric characteristic to Howe.
'Western Man' is an ironic poppy number glossing over serious subjects of war, politics and power, while 'In The Future' "we're imagining the past"; yet another classic in RATIONAL YOUTH's catalogue.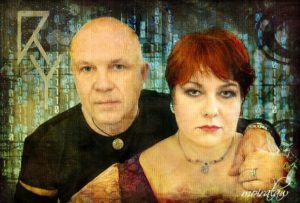 The closing 'Unveiling The Secret (The Word Made Flesh)' is a reincarnated version of PSYCHE's hit and a shrine to electronic music and its influence worldwide.
A couple of the songs from 'Future Past Tense' have found their way into the additional, remixed versions such as 'Western Man', skilfully reworked by MX CARISMA into a minimalistic gem and 'This Side of the Border' by DECODED FEEDBACK, a rawer, almost EBM version of the track.
'Here It Comes Again' is showcased in multiple remixes by MARS TV and DISKODIKTATOR, giving the tune a factory feel. JOHAN BAECKSTRÖM features twice on the remix addendum, firstly on 'The Face Of Dorian Gray'; a YAZOO blueprinted diamond originally recorded by Robert Marlow and a version of 'Prison Of Flesh'.
Meanwhile, 'Dancing To The Fall Of The Berlin Wall' is an uptempo cover of TECHNIQUES BERLIN commemorating the poignant events leading to the fall of communism in the Eastern Block.
Being a cult enterprise, RATIONAL YOUTH tracks have been recently revamped by artists from UK, Sweden, Australia, Norway, Germany and Canada on 'Heresy: a Tribute To RATIONAL YOUTH', curated by the online electronic magazine Cold War Night Life.
Ever popular, even given the comparatively small back catalogue, RATIONAL YOUTH is still very much alive.
---
'Future Past Tense' is available as a CD and download direct from
https://rationalyouth.bandcamp.com/
https://www.facebook.com/RationalYouth/
---
Text by Monika Izabela Trigwell
21st January 2017